10 Hardest Things About Being Single According to Men, Do You Agree?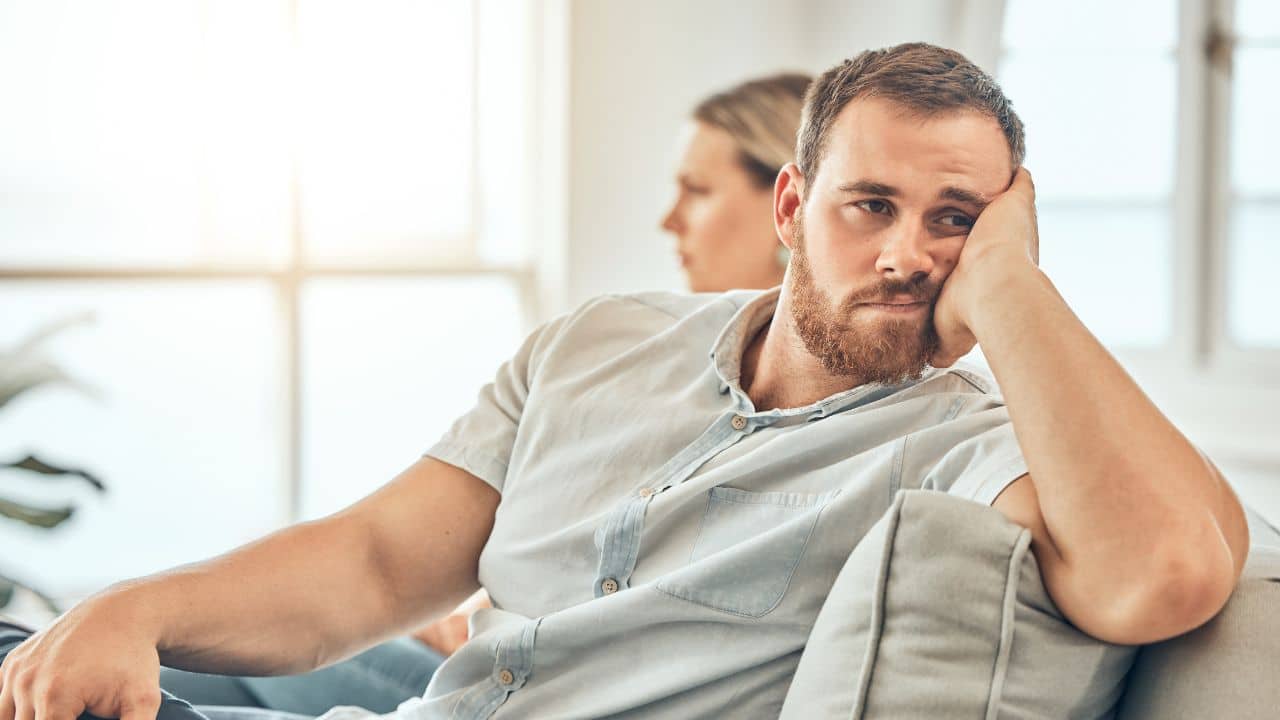 Can we all agree that being single is both beautiful and terrible? It is a crucial stage where we get to figure ourselves out more. But it comes with its trials and tribulations, too. In an online community, men share the most challenging things about being single. Here are ten of them.
1. The Worry of Never Finding Love
Image Credit: Shutterstock.
When you have been single for so long, you begin to fear that you will never find "The One." It is tricky, as people believe you must be okay with yourself first and not be desperate to get into a relationship. You know, "Love yourself before you love someone else." They're often told not to let fear make you stop trying and to keep your heart open; you have to be on the lookout for a relationship to find one.
2. Loneliness
Image Credit: Shutterstock.
Fun fact, I found out that people in relationships sometimes feel lonely too. For some people, loneliness comes and goes. For others, it never leaves. It's understandable, though. When you're single, there's a lack of intimacy. You might have friends, but we know it isn't the same. A commenter explains, "The loneliness is eating me alive. I'm actively trying to get into a romantic relationship; I just cannot succeed."
3. No One To Love
Image Credit: Shutterstock.
When one is in a healthy relationship, you have a partner, a best friend, a motivator, a confidante, and a playmate. You have all of this and more in one person. When you are single, the reverse is the case. One member shares how discouraging it is when you don't have that someone "who actively worries/contemplates how you are doing and wants to support you if you're doing good or bad, with no selfish motives." Although people argue that being in love and loving someone else is selfish, we understand that this means having your person to go through life with.
4. Pressure From People
Image Credit: Shutterstock.
I used to think women were the only ones who faced pressure from family and society. That's fake news because men do, too. Someone laments: "It's just the pressure from my parents and family members on when I'm gonna get married or find a significant other." Here's the scary part: he's 22. The pressure comes mainly from family members but can also come from society. It doesn't help that some parents make a big deal about dating when their children are young and expect them to find love out of thin air when they are older.
5. No One To Cook For
Image Credit: Shutterstock.
This might be different for everyone. Some people get satisfaction from cooking something nice and delicious for their partner and watching them eat and enjoy their effort. Being single means no one to cook for. Even if there is, there is no one whose smile of appreciation you'd want more than your partner's.
6. Lack of Cuddles
Image Credit: Shutterstock.
It speaks for itself. What's a life without cuddles? You know those moments you wake up at ungodly hours and want the warmth from another human, but you know you can't get that are some of the longest nights of our lives. Someone advises, "Get a cat." Sorry, cat lovers! There are some spaces even the furriest, loveliest creatures can't fill.
7. Feeling Worthless
Image Credit: Shutterstock.
Most people would say not to place your worth on others, but that is easier said than done. As social animals, we want to be with someone. For some men, the most challenging part about being single is feeling worthless and empty because you don't have a partner. People don't understand that saying "it'll happen eventually" doesn't make it better. "You try to concentrate on hobbies and other interests, but it all feels empty with no one to share them with," one says.
8. Single, Not Sick
Image Credit: Shutterstock.
A contributor shares, "One of the hardest things is either people thinking something is wrong with you or thinking that people think that." Why do people think there's something wrong with single people? Some people are single by choice, and they are happy and content. Others might not be single by choice, but they are living the life they can — it doesn't make them sick or pathetic.
9. Being Single Equals Having Free Time
Image Credit: Shutterstock.
I don't know where the assumption comes from. Another contributor complains that most people think he has all the free time in the world just because he is single. It's worse when they feel they are doing him a favor by filling his free time with their chores. Single people don't have all the free time in the world just because they are single. They have a life, you know?
10. No One To Eat With
Image Credit: Shutterstock.
Most people hate eating alone almost as much as they hate sleeping alone. When you're single, you get used to the other end of the dining table being empty; for some men, it is a feeling they can't get used to. It is even worse for them to eat alone at restaurants or public places. However, one person begs to differ: "Eating alone is definitely one of those things our minds like to blow out of proportion. 99% of the time, no one will care because they're wrapped up in their own lives."
More from Hello Sensible
Image Credit: Shutterstock.
She's Not Flirting With You: 10 Signs Men Misinterpret As Romantic Interest
We wanted to know – what are the most common "signals" that men misinterpret when it comes to women?
She's Not Flirting With You: 10 Signs Men Misinterpret As Romantic Interest
Image Credit: Shutterstock.
As modern society advances, new types of poisons are slowly becoming a part of our everyday life, and most aren't even related to our diet. Here are 10 things that our slowly poisoning our minds, bodies, and society.
10 Scary Modern-Day Poisons People Willingly Ingest – And Can't Live Without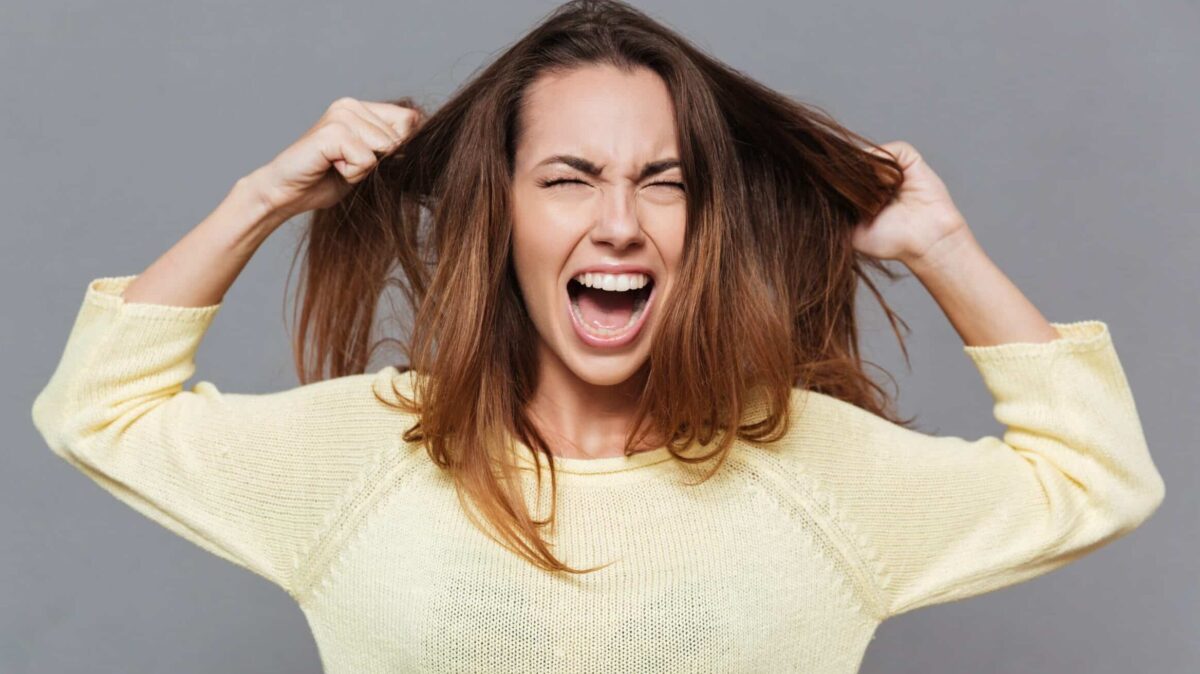 Do you think society imposes unfair standards on women? These women share stereotypes they've been labeled with just for being a woman, and they are fed up.
Listen Up, Men: 12 Stereotypes Women Are Sick and Tired of Hearing
Image Credit: Shutterstock.
Did you know the richest actress in the world is worth over $3 billion? While there are a lot of famous movie stars with huge fortunes, you'd never believe who sits at the top of the list.
The World's #1 Richest Actress Is Not Who You'd Expect
Image Credit: Shutterstock.
Have you ever gotten asked highly personal questions as a woman that you suspect men would never be asked? Here are 13 of the worst…
13 Extremely Personal Questions Only Women Get Asked (Not Men): "It's Such a Double Standard"
Source: Reddit.