10 Pieces of Advice Men Gave Women Over 30 About Finding a Relationship 
An online discussion occurred after a woman asked men for advice about finding a relationship after 30. This woman specifically hoped to understand how she could be successful in a problematic "dating market" and find someone she's truly compatible with, which is what most people want to see when dating. Do you agree with the advice the men gave in the comments?
1. Understand What Qualities Are Important to Embody
Image Credit: Shutterstock.
While the age of technology may make women feel like being hot and having an "Instagrammable" persona are what men want, most men aren't as shallow as we might think. Most men are looking for a solid partner who can be relied on, so don't buy too much into the social media "checklist" of what's essential in a partner.
2. Leave Your Resentment at the Door
Image Credit: Shutterstock.
You may come onto the dating scene with anger or resentment from past relationships, all of which is understandable depending on your experiences. However, bringing that disdain into your new relationships or feeling like a new partner doesn't deserve you won't serve you well.
3. Look For Qualities You'd Want in a Friend
Image Credit: Shutterstock.
Although romantic and platonic relationships have some differences, the older you get, the more the essential qualities of any dynamic become apparent. Look for someone with similar values, who can share interests and activities with you, and who has common sense and understanding.
4. Be Open to Vulnerability
Image Credit: Shutterstock.
Any two people can have physical intimacy if they're attracted to one another. However, creating an environment where two people can be vulnerable with each other is more complicated. Even if you have been hurt in the past, be open to finding a real connection with a future partner.
5. Don't Consider Younger Women Competition
Image Credit: Shutterstock.
Our current society is quite vain and focused on physical beauty. However, this does not mean a woman in her 30s is less attractive or worthy than an 18-year-old. Plus, if you are pursuing men in their 30s or 40s, they should not want to be with an 18-year-old more than they want to be with a 30-year-old.
6. Know What You Want Before Dating
Image Credit: Shutterstock.
Knowing what you are looking for, what you value, and what you won't except is essential — don't sabotage yourself or put aside your values for a man. "If any man says he's dating you despite your age or despite his options, then immediately leave," one commenter said wisely.
7. Know Your Worth
Image Credit: Shutterstock.
According to one user, dating is like getting on the train to Hogwarts: "It looks like you're about to hit a big brick wall, but then you find yourself in a new place full of unimaginable wonders. They say they've never considered women in their 30s or older "low value" and that being experienced and confident is much more important than being young.
8. Don't Insult Men the Men You're Trying to Date
Image Credit: Shutterstock.
Again, bad experiences can make you understandably tired or disappointed. Bringing that energy or commentary into your new potential relationships will not do anything but push new partners away.
9. Invest in Yourself
Image Credit: Shutterstock.
The first step to valuing yourself should be ditching any view someone else has put on you, such as that you are lower value or less appealing because you are older. The second step is to improve your quality of life for yourself, such as establishing a healthy eating plan, working out, learning a new skill, or anything that makes you feel more confident and like you have more to offer.
10. Be Clear About Your Intentions
Image Credity: Shutterstock.
When you start dating again or go on dating apps, it can be easy to compromise what you want. This is especially true when you learn that many grown men are still looking for casual intimacy or want to "hang out." Stick to what you want and what would make you happy.
More from Hello Sensible
Image Credit: Shutterstock.
She's Not Flirting With You: 10 Signs Men Misinterpret As Romantic Interest
We wanted to know – what are the most common "signals" that men misinterpret when it comes to women?
She's Not Flirting With You: 10 Signs Men Misinterpret As Romantic Interest
Image Credit: Shutterstock.
As modern society advances, new types of poisons are slowly becoming a part of our everyday life, and most aren't even related to our diet. Here are 10 things that our slowly poisoning our minds, bodies, and society.
10 Scary Modern-Day Poisons People Willingly Ingest – And Can't Live Without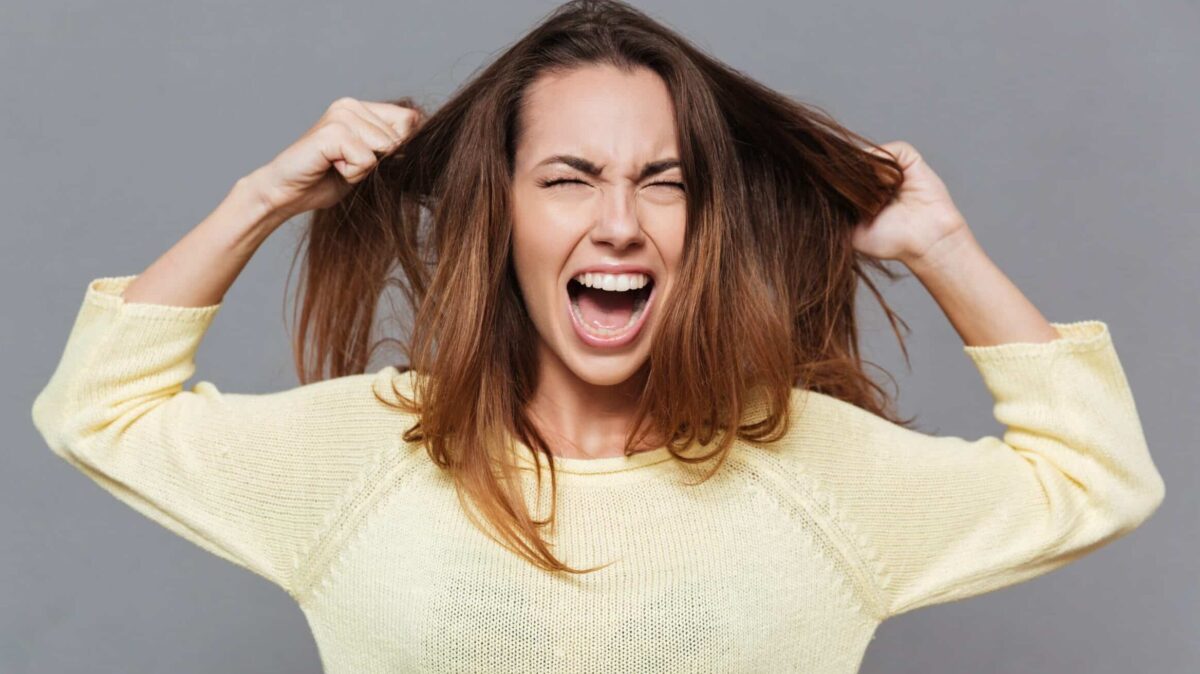 Do you think society imposes unfair standards on women? These women share stereotypes they've been labeled with just for being a woman, and they are fed up.
Listen Up, Men: 12 Stereotypes Women Are Sick and Tired of Hearing
Image Credit: Shutterstock.
Did you know the richest actress in the world is worth over $3 billion? While there are a lot of famous movie stars with huge fortunes, you'd never believe who sits at the top of the list.
The World's #1 Richest Actress Is Not Who You'd Expect
Image Credit: Shutterstock.
Have you ever gotten asked highly personal questions as a woman that you suspect men would never be asked? Here are 13 of the worst…
13 Extremely Personal Questions Only Women Get Asked (Not Men): "It's Such a Double Standard"
Source: Reddit.