10 Reasons to Bring Your Kids to the Chicago Auto Show
Many people may not think to attend an auto show with the family, but I am telling you, if you live within a few hours of Chicago, this auto show is a must visit with your family.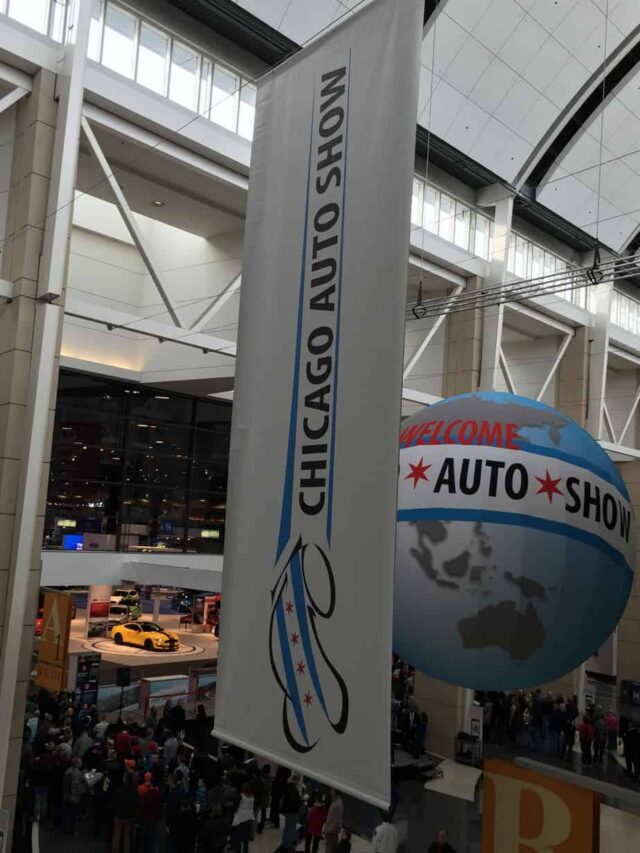 I had the opportunity to not only attend the media preview days of the Chicago Auto Show this year, but I was also able to attend the very first public day. The energy and excitement is something not to be missed. Every car imaginable is available for you to see up close and even, in most cars, sit inside.
Looking into a new family car? Chicago Auto Show has it. Looking for a truck to take you on an adventure? Chicago Auto Show has it. Looking to see a car you can only dream about owning? Chicago Auto Show has plenty of that too. 
Amongst the huge variety of vehicles the Chicago Auto Show has for you to look into, the show also has a lot of things your children would enjoy looking at and participating in to.
Spongebob Toyota Sienna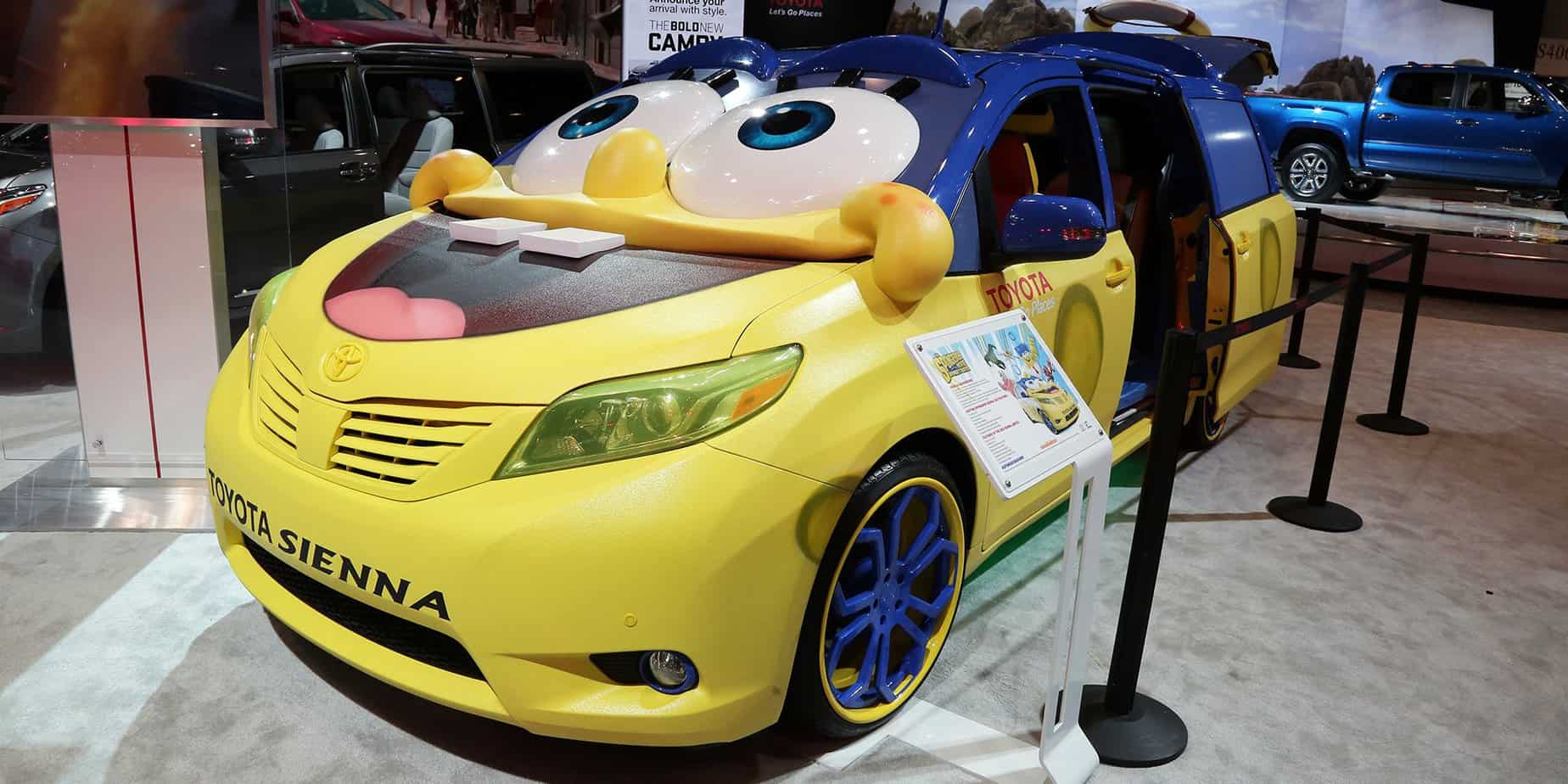 With Spongebob Out Of water now in the box office, it has turned that popular yellow sponge into an even bigger phenomenon. Kids and parents will enjoy this completely revamped Toyota Sienna like they have never seen before. Plus, the cargo area is equipped with a flat screen tv playing none other than Spongebob!
Camp Jeep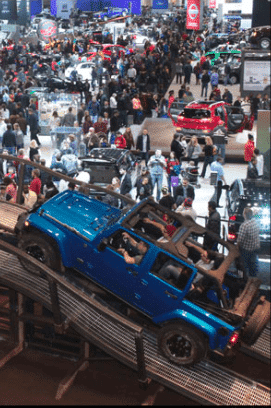 This is probably the coolest exhibit you and your family will ever experience. Thanks to Jeep, the public can hop in some of the popular Jeep models and hit their indoor course which shows you how the Jeep vehicles can handle some of the toughest terrains.
Fun Games and Prizes
Throughout the auto show, many brand exhibits have fun little games for you and your children to win prizes at. The best part? Most are also guaranteed prizes! You can win iPads, nail polish, movie tickets, baseball tickets, ear buds, sunglasses, and more!
Ford F-150 Power Wheels
Um… Need we say more? Seriously, these mini F-150's are probably the best kid toys ever created! I am in love with Ford's child sized track course!
Ride and Drives
I know you just got out of the cold, but you may want to rethink only staying inside. Many brands have their own ride and drives upstairs for you to take a vehicle out on the road for a quick drive. What a great way to get inside some incredible vehicles in a non pressured-to-buy way.
The Camry Experience
Get inside the newest Toyota Camry for a different kind of experience.
Fiat, Dodge, Chrysler Test Track
Get into some of the popular vehicles from the Fiat, Dodge, and Chrysler group. The mini test track features experiences such as sound system checks, acceleration demonstration, and a quick overview of the vehicle.
Hyundai's Racing Challenge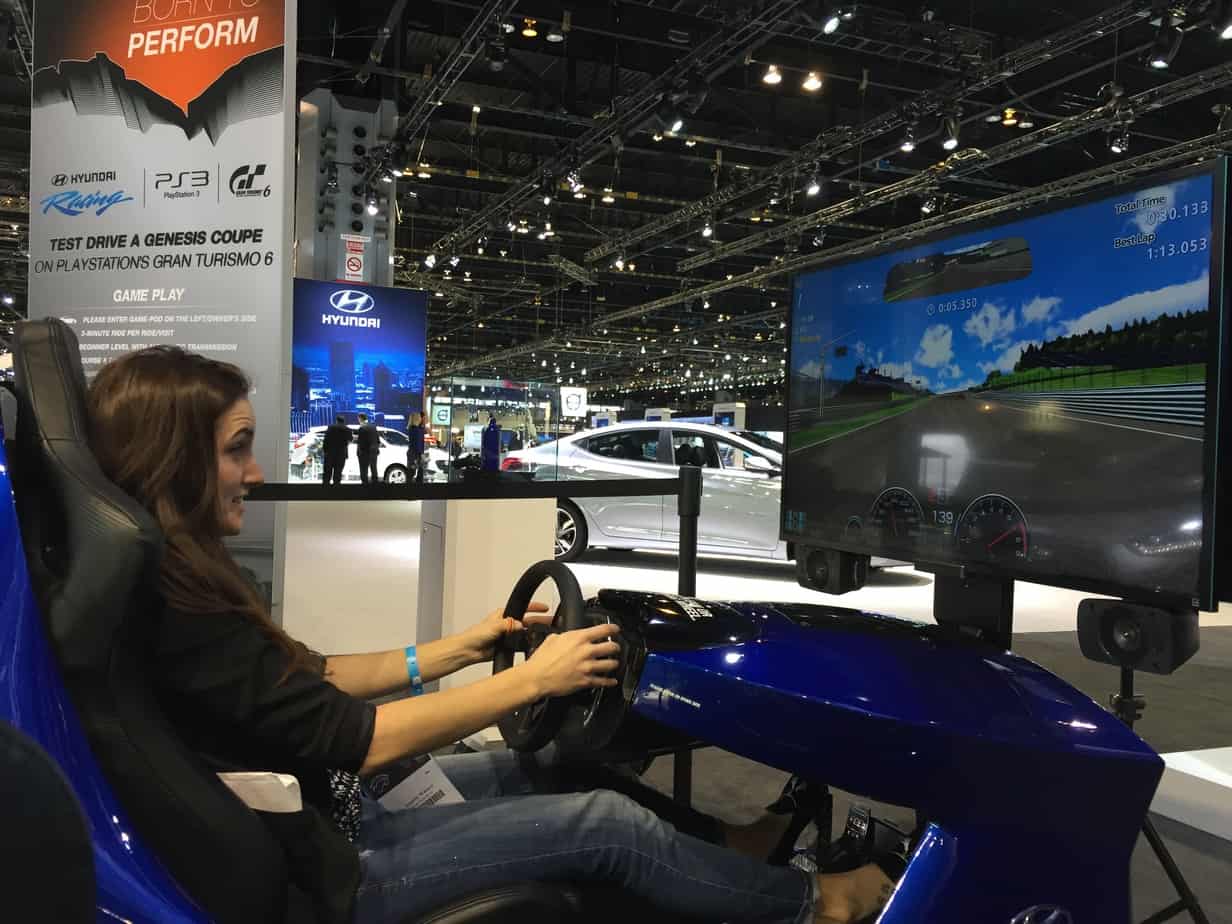 Pretend you are in the Indy 500 with Hyundai's Racing Arcades available at the Hyundai booth. Your whole family can enjoy racing at the same time and you can even pose afterwards at the Hyundai InstaPrint Station.
Mini Cooper Video Contest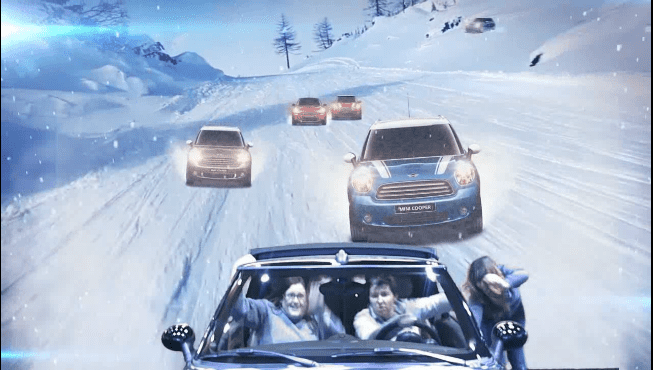 Stop at the Mini Cooper booth and hop in their Mini Cooper that is staged in front of a green screen. There you will be able to make your own fun video and be entered to win a seat at the MINI Performance Motoring School. Here is a link to our video: http://bit.ly/1BsVKxY.
Cool Cars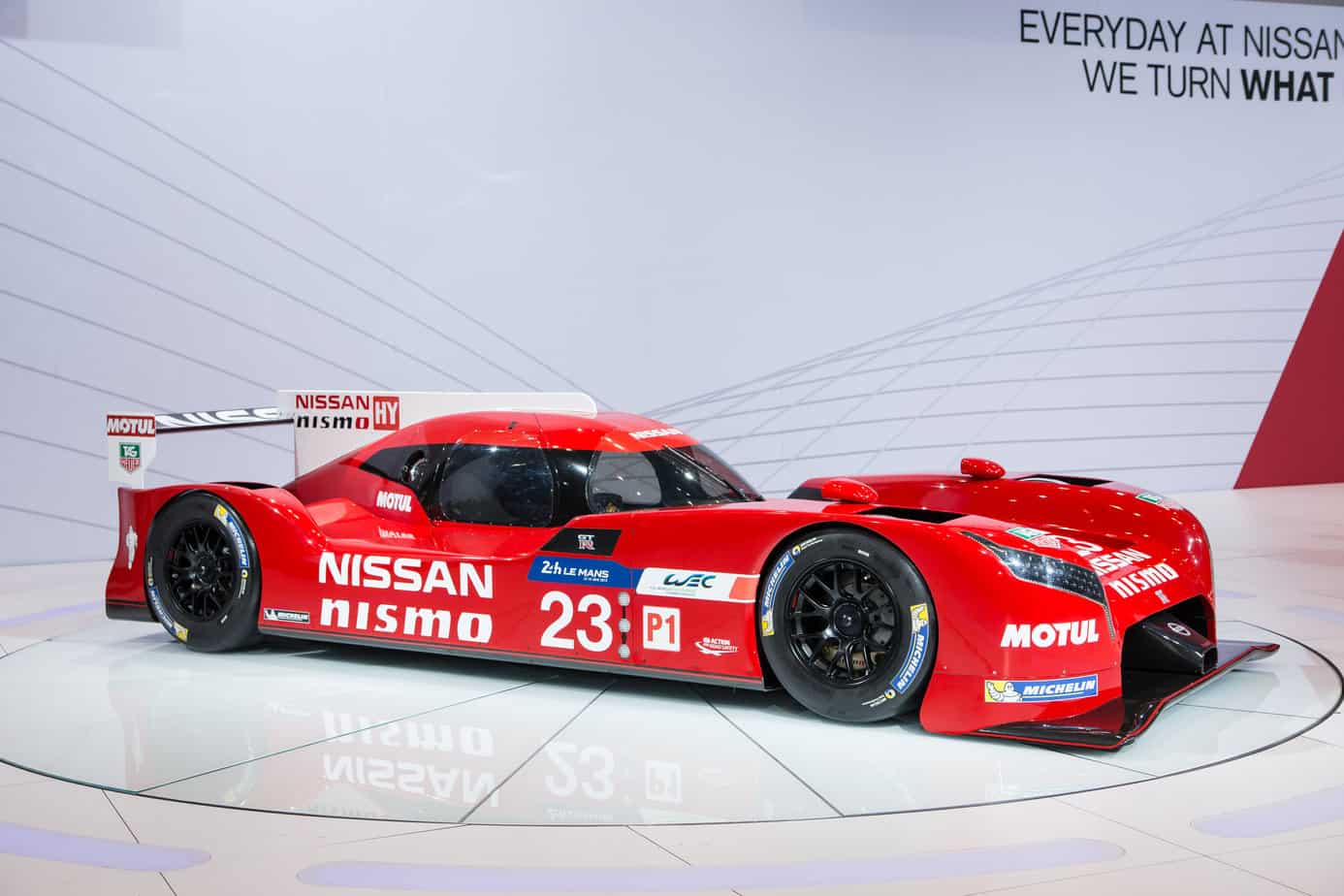 Well, let's be honest. You go to the auto show for the cool cars and the Chicago Auto Show definitely has some pretty incredible, jaw-dropping vehicles for you to see!
Concept Cars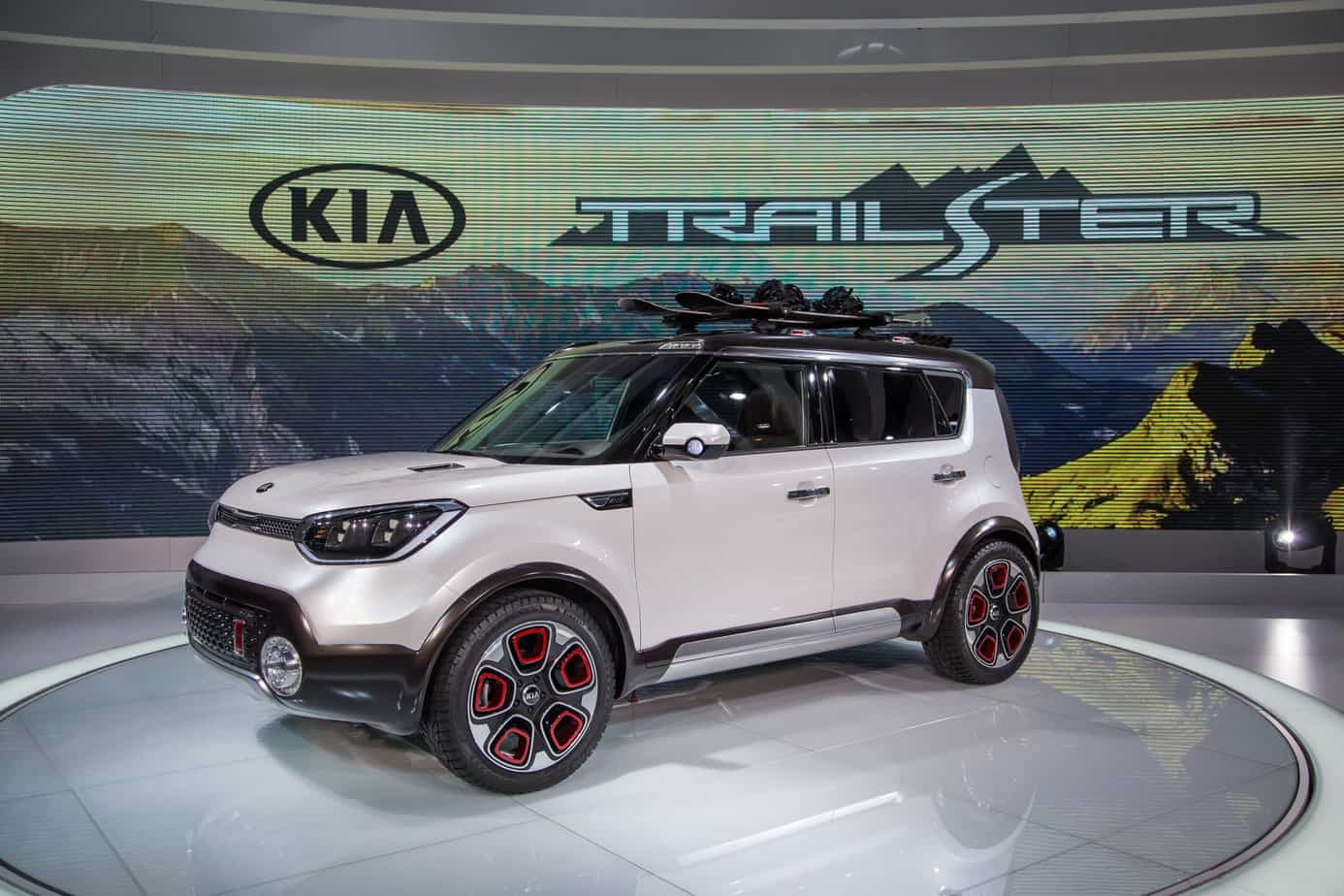 One of my favorite things about auto shows are seeing the concept cars you've heard about and read about finally in person. While at the auto show don't forget to check out the Kia Trailster, Hyundai Santa Cruz, and Nissan 370Z Nismo Roadster.
What a great way to escape the horrible winter weather and conditions and spend some quality fun with your family. The Chicago Auto Show runs until February 22, 2015. Plan to come early as the auto show starts to get a little more packed as the day goes on. There are plenty of amazing food options to eat and drink while you are there as well. If you are traveling from a little further distance and want to make a weekend out of it, I encourage you to look into a room at the Hyatt McCormick. The Hyatt McCormick hotel is actually connected to the McCormick Place where the Chicago Auto Show is held. They even have special rates on rooms during the auto show. You can check it out by visiting: http://bit.ly/1DytMBs.
For more information on the Chicago Auto Show and to get your tickets, visit: www.chicagoautoshow.com. The Chicago Auto Show also has some pretty awesome events lined up throughout the show dates. Here is a listing to see if there is something you and your family would enjoy watching or participating in: www.chicagoautoshow.com/events.