10 Ways Men Answered "What Makes a Woman Intimidating to You?"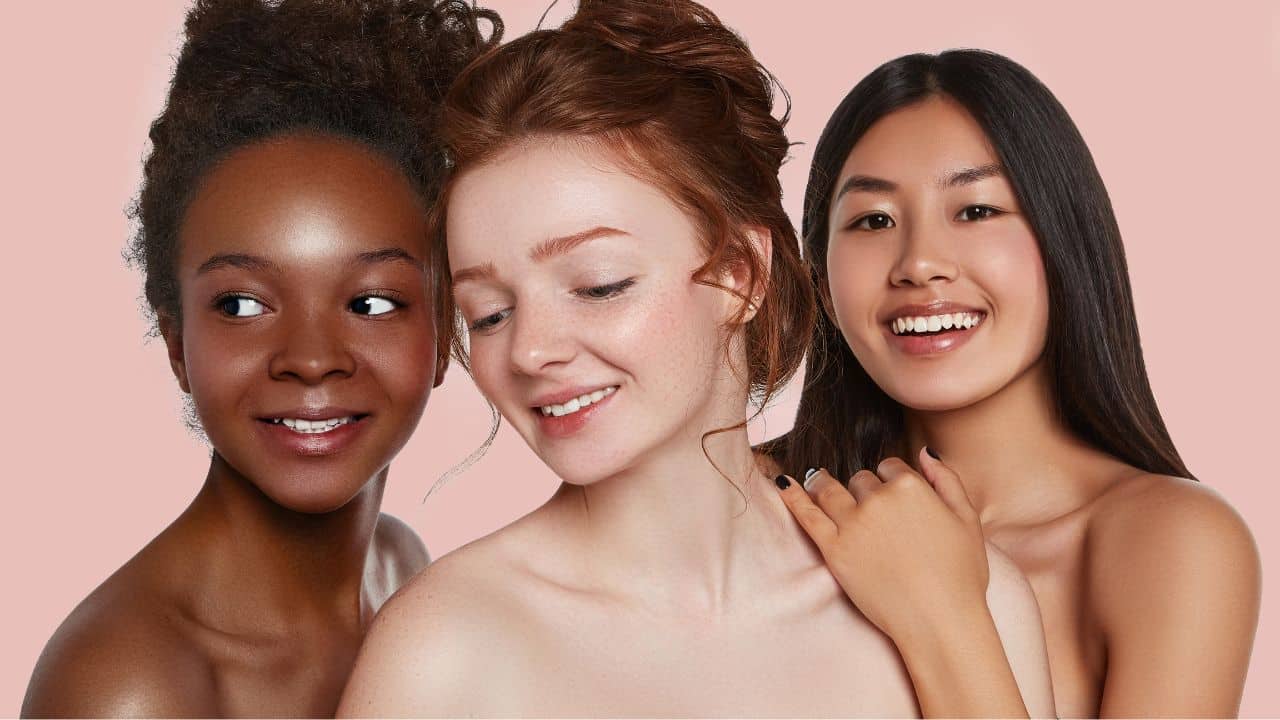 Some men would rather ogle at a woman from a distance and build castles with her in their minds than muster up the courage to approach them. Why? Because they consider these women utterly intimidating. "What makes a woman intimidating to you?" someone on an online forum asked. These are ten of the most interesting answers.
1. Things Might Go Right
Image Credit: Shutterstock.
Who would expect this one? One man says he may find a woman intimidating because things might actually go right between them, and he would have to figure out how to have his first relationship in his late 20s. Many men spend their early years focusing so hard on building wealth that they rarely have time for anything else. But as always with life, balance is critical — at least so you don't end up intimated by every woman you come across as you grow older, scared things might work out.
2. Body Language
Image Credit: Shutterstock.
Men read body language before approaching a woman, and body language speaks volumes — sometimes much louder than a person ever could. If a woman makes gestures or is poised in a particular way that says "stay off," no man would want to approach her unless he lives for the thrill of danger. If you're a woman wondering why men would rather stay away from you, here's your sign to improve your body language and teach your body to say precisely what you want it to.
3. Standoffish in Nature
Image Credit: Shutterstock.
No one wants to be around a standoffish person, and no man would approach a woman if he perceives her that way. Standoffish people tend to be rude, impolite, and arrogant, and the last thing a man wants is his ego bruised for a woman he probably would not want to be friends with after the first conversation.
4. Their Intensity
Image Credit: Shutterstock.
Some women, can only be described as "intense." They do everything to the extreme and have an aura that either makes you always want to be around them or stay as far away from them as possible. It may be the way they talk, dress, walk, or even the way they stare. Some men can deal with the "pressure" those kinds of women exude, even if it feels intimidating.
5. Violent Tendencies
Image Credit: Shutterstock.
Yikes! Most men would rather stay away from a woman if she acts as if she belongs more in a boxing ring than in a relationship. What man wants to handle all that drama? Some men also point out that they find women who look masculine and muscular to be intimidating, even though a few others say they are turned on by women who look precisely that way. To each their own!
6. Attractive and Confident
Image Credit: Shutterstock.
"If a girl is absurdly gorgeous and very confident, I find her very intimidating," one person shares. While some are attracted to confident women, others chicken out of approaching these women out of fear of rejection. But just because a woman is beautiful and secure doesn't mean she'll turn down every man who comes her way.
7. Low-Self Esteem
Image Credit: Shutterstock.
Another reason men say they find a woman intimidating is not because of the woman but because of their low self-esteem. Low confidence is something many people struggle with, even though only a few might admit it. It can influence how you walk, talk and even ruin your shot at love.
8. If She Is Superior
Image Credit: Shutterstock.
One man says he is more likely to consider a woman intimidating if she is above him in specific ways. However, he counters, "A lot of this has to do with the woman, so if she is kind and easy to approach rather than dominating with her presence, I won't feel it." Other men think if a woman is above them in any way — even height — they may feel intimidated by her presence.
9. A Natural Woman
Image Credit: Shutterstock.
In an era of surgeries and excessive makeup, some men appreciate women who keep it natural and stay unaffected by peer pressure. They love it so much that it intimidates them. One shares a story of being at a golf tournament, and when a beautiful woman with no makeup spoke to him, his brain totally froze.
10. Ego
Image Credit: Shutterstock.
Unlike Beyoncé, not everyone likes a big ego. Some find it scary. These men, who would rather stay away from a woman with a massive chip on her shoulder, think a woman with a big ego is bound to be rude, egotistical, or look down on everyone else. "Feeling like I am being reduced to a singular object is both intimidating and demoralizing at the same time," a commenter shares.
More from Hello Sensible
Image Credit: Shutterstock.
She's Not Flirting With You: 10 Signs Men Misinterpret As Romantic Interest
We wanted to know – what are the most common "signals" that men misinterpret when it comes to women?
She's Not Flirting With You: 10 Signs Men Misinterpret As Romantic Interest
Image Credit: Shutterstock.
As modern society advances, new types of poisons are slowly becoming a part of our everyday life, and most aren't even related to our diet. Here are 10 things that our slowly poisoning our minds, bodies, and society.
10 Scary Modern-Day Poisons People Willingly Ingest – And Can't Live Without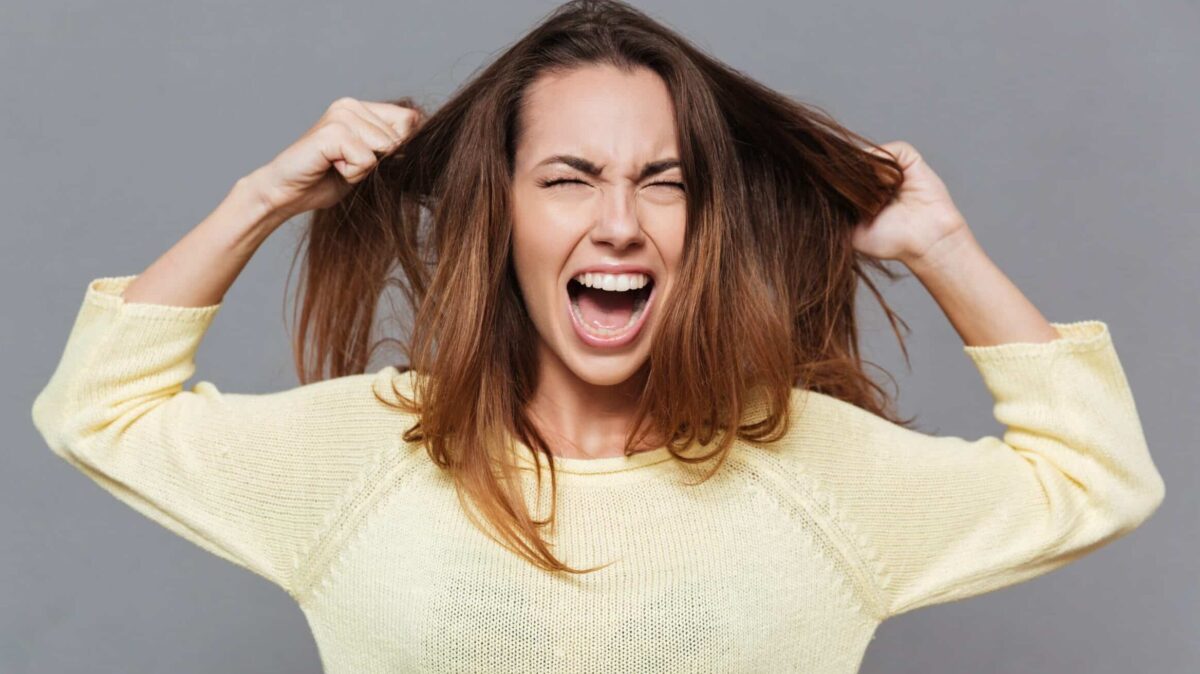 Do you think society imposes unfair standards on women? These women share stereotypes they've been labeled with just for being a woman, and they are fed up.
Listen Up, Men: 12 Stereotypes Women Are Sick and Tired of Hearing
Image Credit: Shutterstock.
Did you know the richest actress in the world is worth over $3 billion? While there are a lot of famous movie stars with huge fortunes, you'd never believe who sits at the top of the list.
The World's #1 Richest Actress Is Not Who You'd Expect
Image Credit: Shutterstock.
Have you ever gotten asked highly personal questions as a woman that you suspect men would never be asked? Here are 13 of the worst…
13 Extremely Personal Questions Only Women Get Asked (Not Men): "It's Such a Double Standard"
Source: Reddit.