10 Ways Men Confess To Approaching an Attractive Woman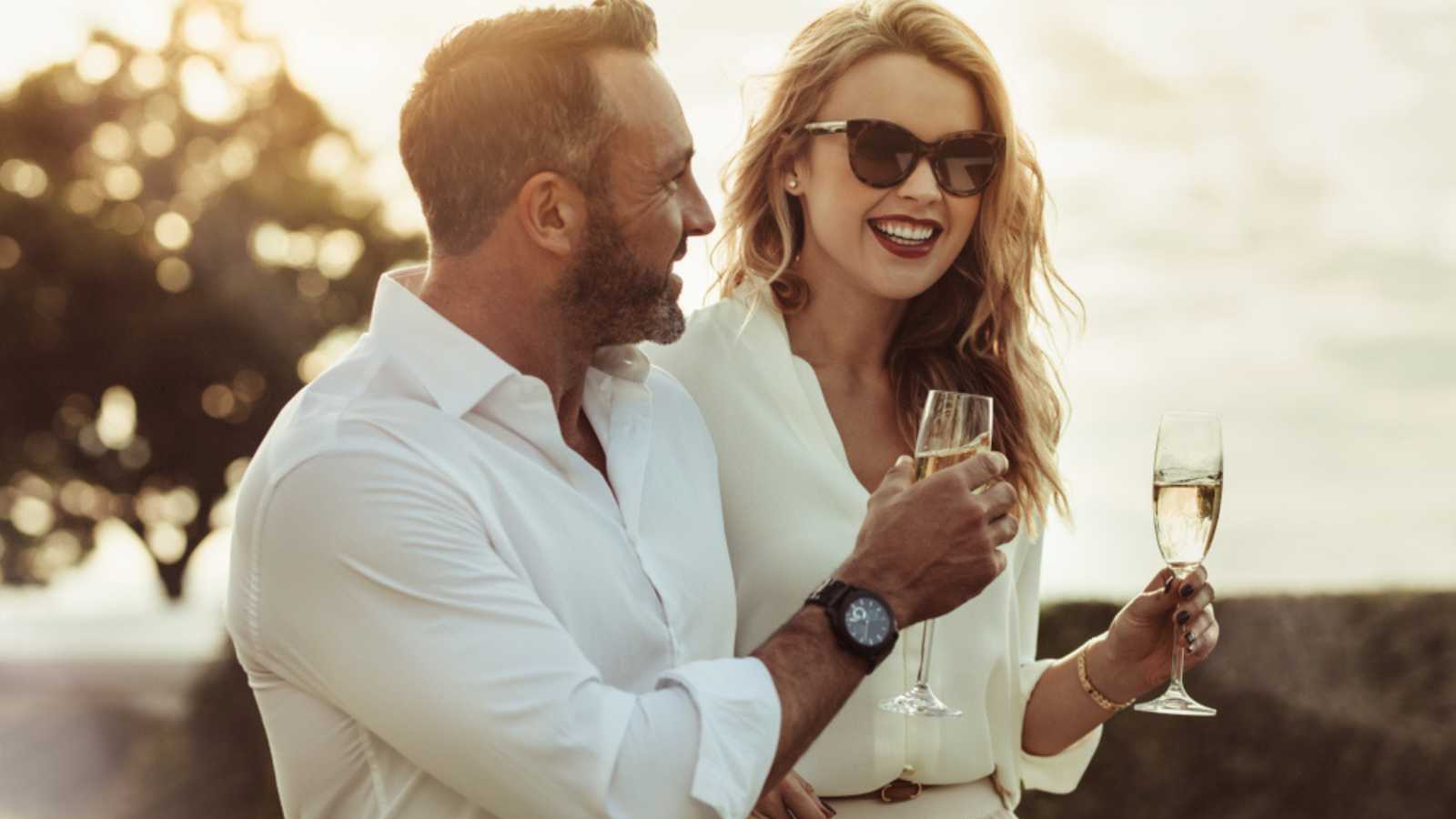 You're out and about, and across the room, you catch a glimpse of someone who instantly steals your attention. Your heart skips a beat, and suddenly, you wonder, "How on Earth do I approach this attractive woman in a genuine, confident, and absolutely charming way?" Men on an online community share ten delightful and inspiring ways men have approached an attractive woman.
1. Make Her Laugh
Image Credit: Shutterstock.
The funny men always win — just task Pete Davidson. Making a lady giggle is like sprinkling fairy dust on the path to her heart. But how you go about it matters a lot too. A great way to start is by complimenting her tattoos, shoes, or anything she's chosen to express herself with. And here's the key: maintain a casual demeanor, as if you're strolling by after a fun interaction.
2. Strike a Conversation in a Social Setting
Image Credit: Shutterstock.
A woman will feel safer and more comfortable surrounded by people in an acceptable social setting. Seize the opportunity, my friend! Approach the alluring lady and strike up a conversation. Look around for a common theme or topic in the location, and use it as your launching pad. Give her the freedom to share her passions and interests. If she's into you, it should grow into a delightful dance of conversation.
3. Be Direct About It
Image Credit: Shutterstock.
Some men prefer directness mixed with humor. For instance, it's okay to walk up to a lady and say something as bold and risky as "I like you, and I want you. Now, we can do this the easy way or the hard way. The choice is yours." If she chuckles at your charm and wit, my friend, you've hit the jackpot! But, if she's not amused, she might not be worth your time anyway.
4. Just Be Yourself
Image Credit: Shutterstock.
Seriously, why complicate things? Be you, be authentic. Confidence is key. Start a regular conversation, at least in the beginning. When you embrace your genuine self, you have nothing to lose. And you can always move on from introductory small talk to something more profound.
5. Start With a Compliment
Image Credit: Shutterstock.
Compliments are like little bursts of sunshine, brightening up anyone's day. Drop a compliment about her looks, dress, hair — anything that catches your eye — and see how she reacts. If she responds positively, keep the momentum going and offer her a drink. Simple, smooth, and oh-so-charming.
6. Make Eye Contact First
Image Credit: Shutterstock.
Here's a tip from a genius: start with eye contact and a warm smile. Think of it like reading a sneak preview before the movie even begins. If she smiles back, you've got the green light, my friend. But if she seems uninterested or annoyed, it's time to steer clear. Body language speaks volumes, so keep your eyes peeled for those signals.
7. Say Random Stuff
Image Credit: Shutterstock.
Ready for a wild card move? Buckle up because this one is "high risk, high reward." The secret is to say something completely unexpected. Why? When it works, you'll know she's the right type for you — someone who appreciates your unique sense of humor and spontaneity. Don't fret if it doesn't work every time, though. Remember, she's already formed an impression before you even speak. Embrace the adventure!
8. Start With a Question
Image Credit: Shutterstock.
Okay, this one might sound too simple, but according to one man, it can work wonders. Just ask a question. Seriously, no need to overanalyze everything. Use your surroundings as inspiration and start with, "What do you think about the setting of this place?" Let the conversation flow naturally. Sometimes, it's as easy as that; ask and let the magic unfold.
9. Act Uninterested
Image Credit: Shutterstock.
Here's a sneaky tactic a commenter recommends when the competition is fierce. Pretend you don't notice her while captivating the room with your wit and charm. She knows she's attractive, and suddenly, she'll crave the attention of this mysterious guy who seems unaffected by her allure. Please don't waste the opportunity when she comes to reclaim her throne. Keep the mystery alive, and enjoy the chase.
10. Don't Overthink It
Image Credit: Shutterstock.
Finally, banish those overthinking gremlins! When you find a woman attractive, approach her just as you would any other person. Let her wonder if you're attracted to her or not. That's the secret sauce, the element of intrigue. Drop hints along the way, but don't feel obligated to spill your feelings outright. This way, you avoid creeping her out and get a chance to gauge her interest.
More from Hello Sensible
Image Credit: Shutterstock.
She's Not Flirting With You: 10 Signs Men Misinterpret As Romantic Interest
We wanted to know – what are the most common "signals" that men misinterpret when it comes to women?
She's Not Flirting With You: 10 Signs Men Misinterpret As Romantic Interest
Image Credit: Shutterstock.
As modern society advances, new types of poisons are slowly becoming a part of our everyday life, and most aren't even related to our diet. Here are 10 things that our slowly poisoning our minds, bodies, and society.
10 Scary Modern-Day Poisons People Willingly Ingest – And Can't Live Without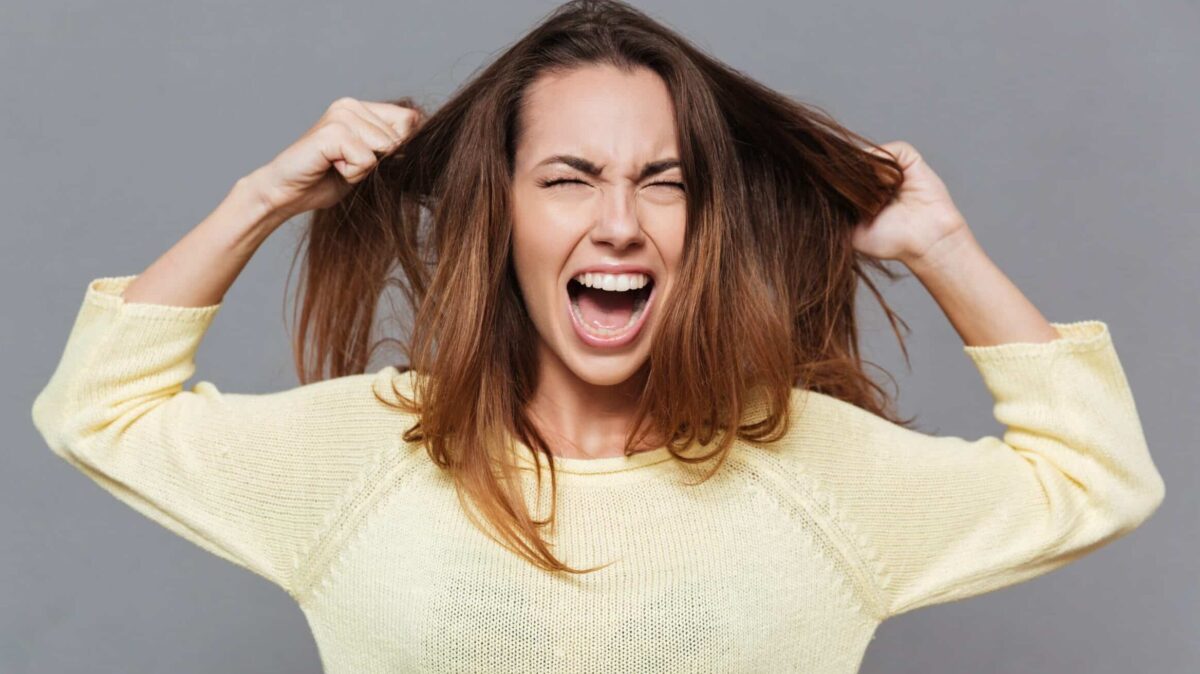 Do you think society imposes unfair standards on women? These women share stereotypes they've been labeled with just for being a woman, and they are fed up.
Listen Up, Men: 12 Stereotypes Women Are Sick and Tired of Hearing
Image Credit: Shutterstock.
Did you know the richest actress in the world is worth over $3 billion? While there are a lot of famous movie stars with huge fortunes, you'd never believe who sits at the top of the list.
The World's #1 Richest Actress Is Not Who You'd Expect
Image Credit: Shutterstock.
Have you ever gotten asked highly personal questions as a woman that you suspect men would never be asked? Here are 13 of the worst…
13 Extremely Personal Questions Only Women Get Asked (Not Men): "It's Such a Double Standard"
Source: Reddit.