25 Days of Holiday Treats: Winter Shakes
White Russian Winter Shake

Ingredients:
1 cup ice
½ cup coffee ice cream, softened
¼ cup milk
2 ounces Kahlúa
1 ounce vodka
Directions:
Combine all ingredients in a blender. Cover and blend until the mixture starts to swirl evenly and the drink is completely smooth. Pout in a glass and top with cocoa powder or chocolate syrup (optional).
Notes: This could easily be made into a non-alcoholic version by omitting the Kahlúa  and vodka.
Peppermint Winter Shake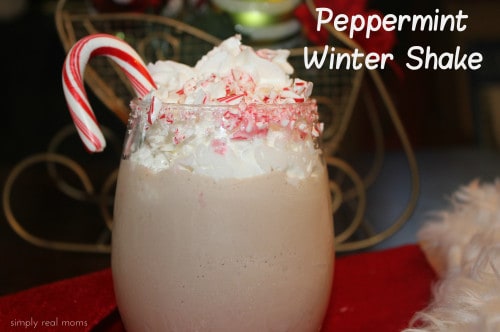 Ingredients:
3/4 cup milk
2 tablespoon chocolate syrup
4 scoops of vanilla ice cream
1 teaspoon peppermint extract
Whipped cream
Crushed peppermint candies
Directions:
Blend milk, chocolate syrup, vanilla ice cream and peppermint extract in a blender until smooth. Pour into a glass and top with whipped cream and crushed peppermint candies.
Toasted Marshmallow Shake
Ingredients
1 bag jumbo marshmallows
2 cups milk
1 Tbsp. sour cream
2 cups creamy vanilla ice cream
Caramel (optional)
Dark Chocolate Chips (Optional)
Directions
On a medium-size cookie sheet, place 1/2 bag of marshmallows in a row.
Place under your burner in the oven for 2 to 3 minutes, until completely charred.
Take out of oven and let cool.
Repeat this step but only let the marshmallows toast, so they are slightly burnt.
Take out of oven and let cool.
In a blender, pour milk, sour cream, ice cream and charred marshmallows.
Mix for 5 minutes.
Pour in a large glass and top with 2 to 3 toasted marshmallows, caramel and crushed dark chocolate.