25 Juice Fast Recipes For a Healthy Lifestyle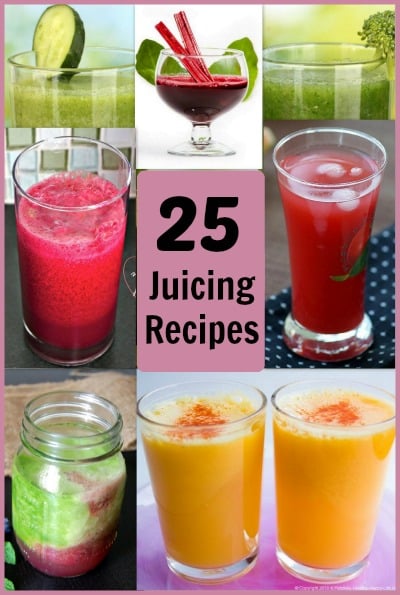 A collection of juice fast recipes to try!
After I ended my juice fast in April, I decided I would do a reboot juice fast in June.  That hasn't really happened. I'm juicing more often than normal, but haven't gone to straight juicing yet.  I'm feeling well, and haven't gained any of that weight back, so I'm pretty happy where I am. My goal right now is to stay healthy.
I've been mixing up a juice and enjoying at least one a day. Recently though, I found myself getting tired of my old juice fast recipes, so I decided to get on Pinterest and look up about 25 different juice fast recipes. Some I have tried and love, some were so-so, and some I still have not tried yet. But I will! I will!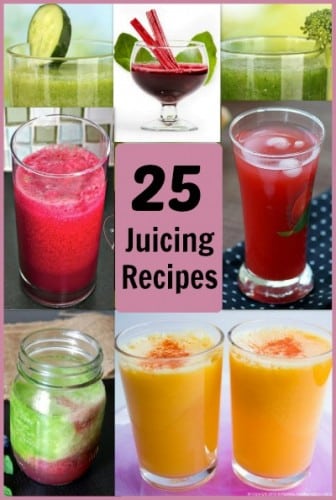 Some of these juice fast recipes I am just keeping in mind for their healing benefits. Read below and remember to pin if you find one you like! After all, what do you think I have this board for?
Juicing for Life, 25 Juice Fast Recipes:

(Ad) If you are looking for a juicer, allow me to recommend a Breville, like this one: Breville Juice Fountain.
Like I said before, I haven't yet tried all of these juice fast recipes but I hope to eventually. Some of these links don't actually go to a website because I cannot find the original source; or I know the source but cannot find the right page. 🙁 If you know where a recipe that I linked to came from, let me know and I will happily fix it!
If you missed my juicing journey, you can find it here, If you are wondering what it costs for a juice fast, you can read about that in my post how to juice fast and what it costs.
Disclaimer: Women who are pregnant or nursing, should always consult a doctor before juicing.