31 Days of Halloween: Candy Corn Bottles
I love how candy corn is a staple for not just Halloween, but for the Fall as well. I am always looking for ways to incorporate Fall decor into my home without costing a fortune. Being that I am a bit of a wine connoisseur and my husband a beer connoisseur, we tend to have bottles just laying around our recycling bin. I like to be able to upcycle items when I can and this was a perfect project for me! It is easy, cheap and can be used so many ways for the perfect Fall decor!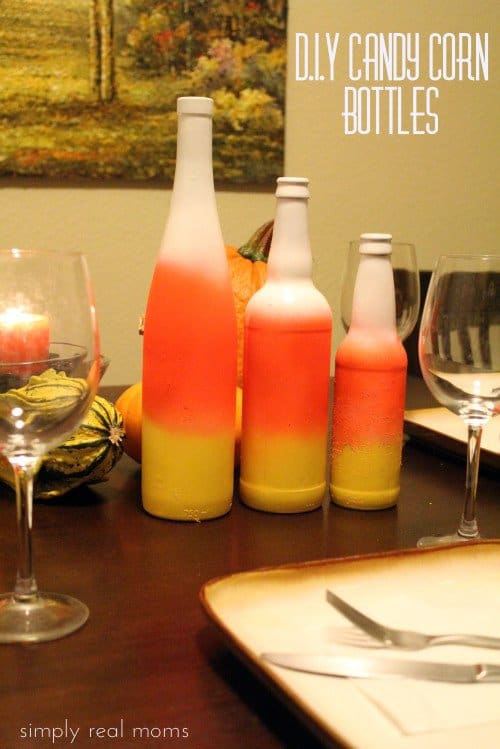 What you will need:
Glass bottles! (Get creative! This can be wine, beer, sauces, etc. I like to mix the sizes up)
Small cans of spray paint. You will need 3 colors: White, Orange and Yellow.
Cover the area you will be spraying over with newspaper and make sure you do this outside!
Cover your glass bottle with a thin coat of white spray paint. After about 10 minutes, add another until the white is completely covering the whole bottle. Make sure you do each coat thin as you don't want the spray paint to run down the bottle.
After the white is on and dried, add your orange.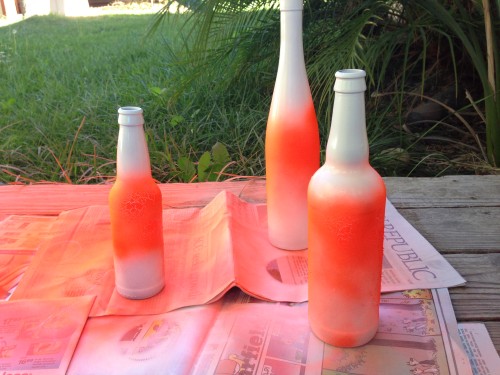 Wait until your coats are dried, then add your yellow!
Once dried, take your bottles inside and start decorating!