48 Hours In Carson City, Nevada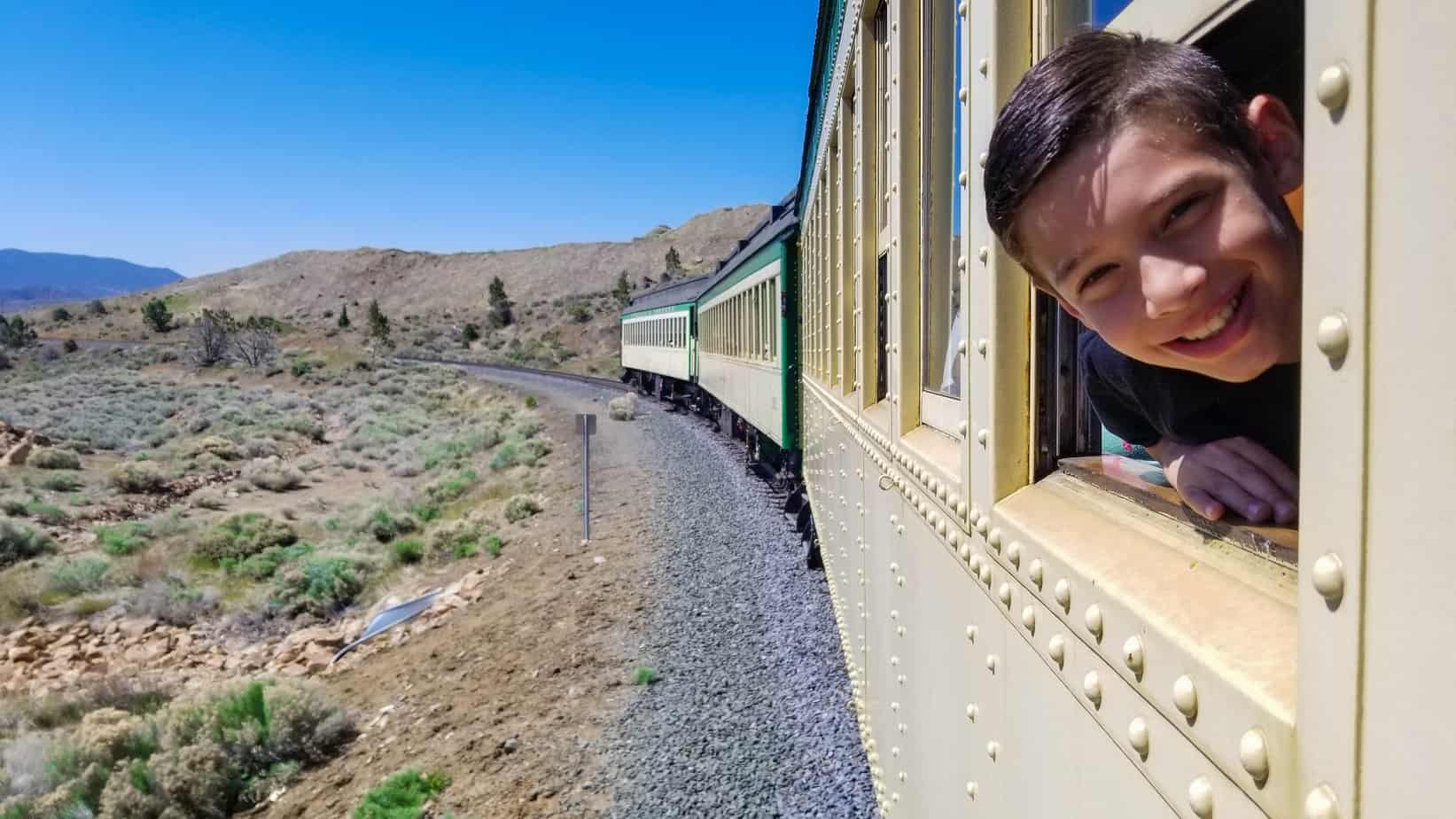 Less than 30 minutes from Reno and Lake Tahoe, Carson City, Nevada couldn't be the more perfect location for a family vacation.
I had the opportunity to spend my Mother's Day weekend exploring Carson City and after my trip, it left me craving more. 48 hours wasn't long enough to really dive deep into all that the beauty this city holds, but there is definitely a lot a family can do in that time.
Surrounded by gorgeous snow capped mountains and desert landscapes, there are so many adventures to be had. While we didn't get a chance to hike the area, we took in all the views during our stay there.
Where To Stay?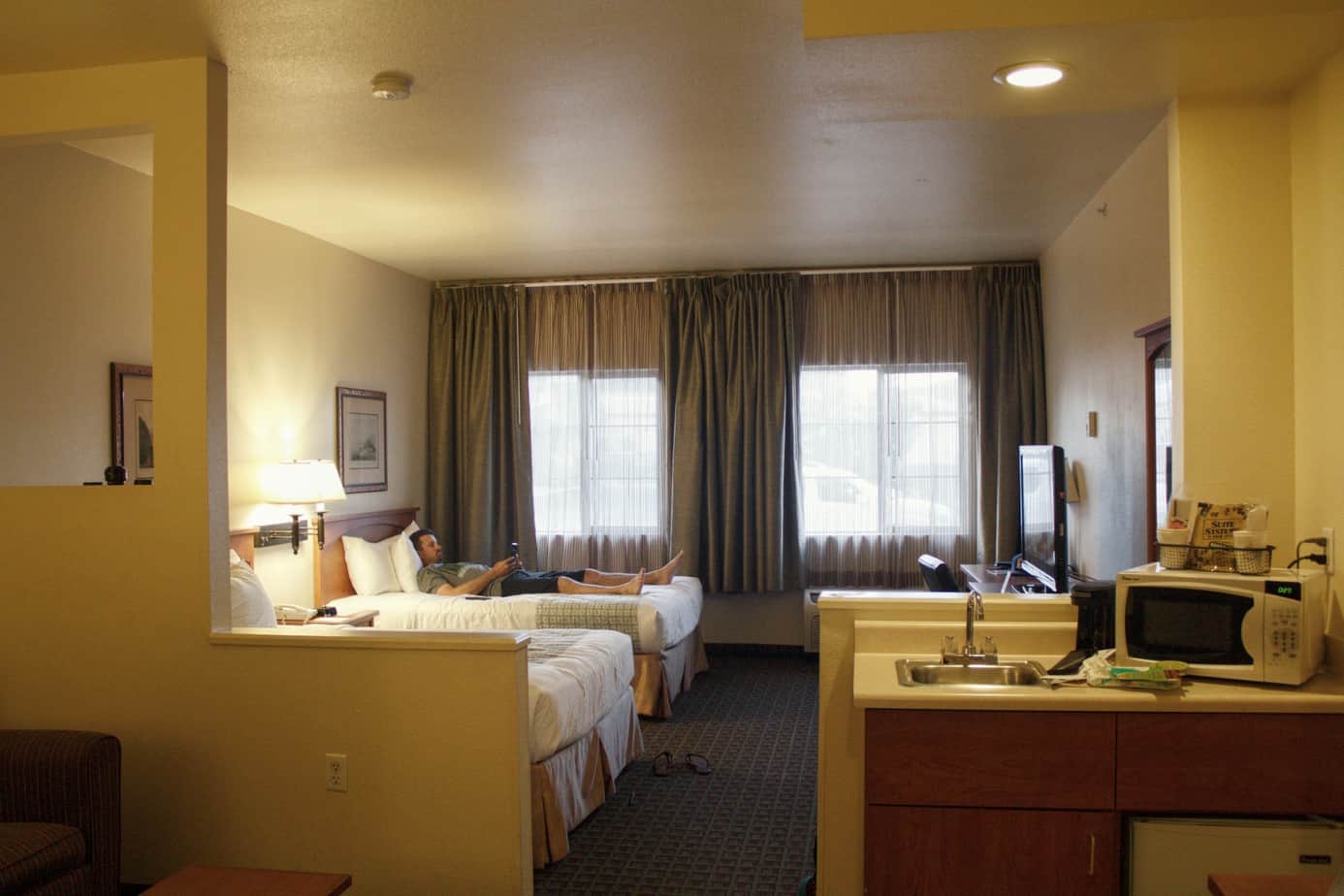 Our family of five stayed at the Gold Dust West which is located right off the highway and conveniently located just a few minutes from downtown and the state capitol.
Traveling with 3 kids is never an easy task as most hotels do not accommodate for that size. I am pleased to say, that wasn't the case for Gold Dust West. While it is attached to a casino, the rooms are modern and extremely spacious. There is even a bowling alley attached to the main building.
We stayed in room 144 which had two full beds, a living room area with a couch, a kitchenette, 2 TV's, a large soaking tub with jets and a separate walk-in shower. We were disappointed that the couch didn't turn into a bed, but we had no problem getting a roll away bed that fit perfectly in the living room area.
As a guest of Gold Dust West you receive complimentary breakfast at The Grille in the morning (for late risers, you will be happy to know breakfast is served from 5am – 4pm). The food was filling and delicious, but what made it even better was the service we received by a woman named Sandy. She went above and beyond for us and made us feel so comfortable dining with our toddler. As most of you know, toddlers can throw a tantrum at any given moment. If you ever make it to The Grille for breakfast, please ask to sit in her section. She is attentive, friendly, and overall an excellent waitress. We throughly enjoyed our breakfast because of her!
What To Do?
V&T Railway
During our stay we had the honor of attending the Mother's Day train ride on the V&T Railway to Virginia City. What an incredible experience this was.
Our journey started at the East Gate Depot where we received complimentary pastries and mimosas.
The V&T Railroad boasts so much history. It was established in 1870 and was Nevada's first short-line railroad between Carson City and Virginia City. What is even more amazing is the fact the train that was used during our ride featured 100-year-old Pullman coaches pulled by a heritage diesel locomotive.
The 24-mile round-trip ride goes through historic Comstock. We saw several historic sites, including abandoned mine shafts, and even had wild mustangs running alongside the train. Truly a once-in-a-lifetime sight to see.
The V&T experience was fully narrated. It was hilarious and informative and really allowed us to experience the Old West.
Once we arrived in Virginia City, we were greeted by the St. Mary's In The Mountains church, which was built in 1868. While it did burn in 1875, it was rebuilt in 1878. If you have never been to Virginia City, please plan a trip there soon. It is, hands down, one of my favorite places to visit.
Visiting Virginia City is like taking a step back into time. Back to simpler times where families get to focus on one another and making memories. This old mining town is full of so much history dating back to the 19th century.
Families visiting can enjoy exploring the main street by shopping, watching reenactments, visiting some of the museums, gold panning, mine tours and eating delicious treats along the strip.
Want to plan your experience on the V&T Railway? I am happy to say the 2019 trips are now open. Visit vtrailway.com to learn more.
Explore Downtown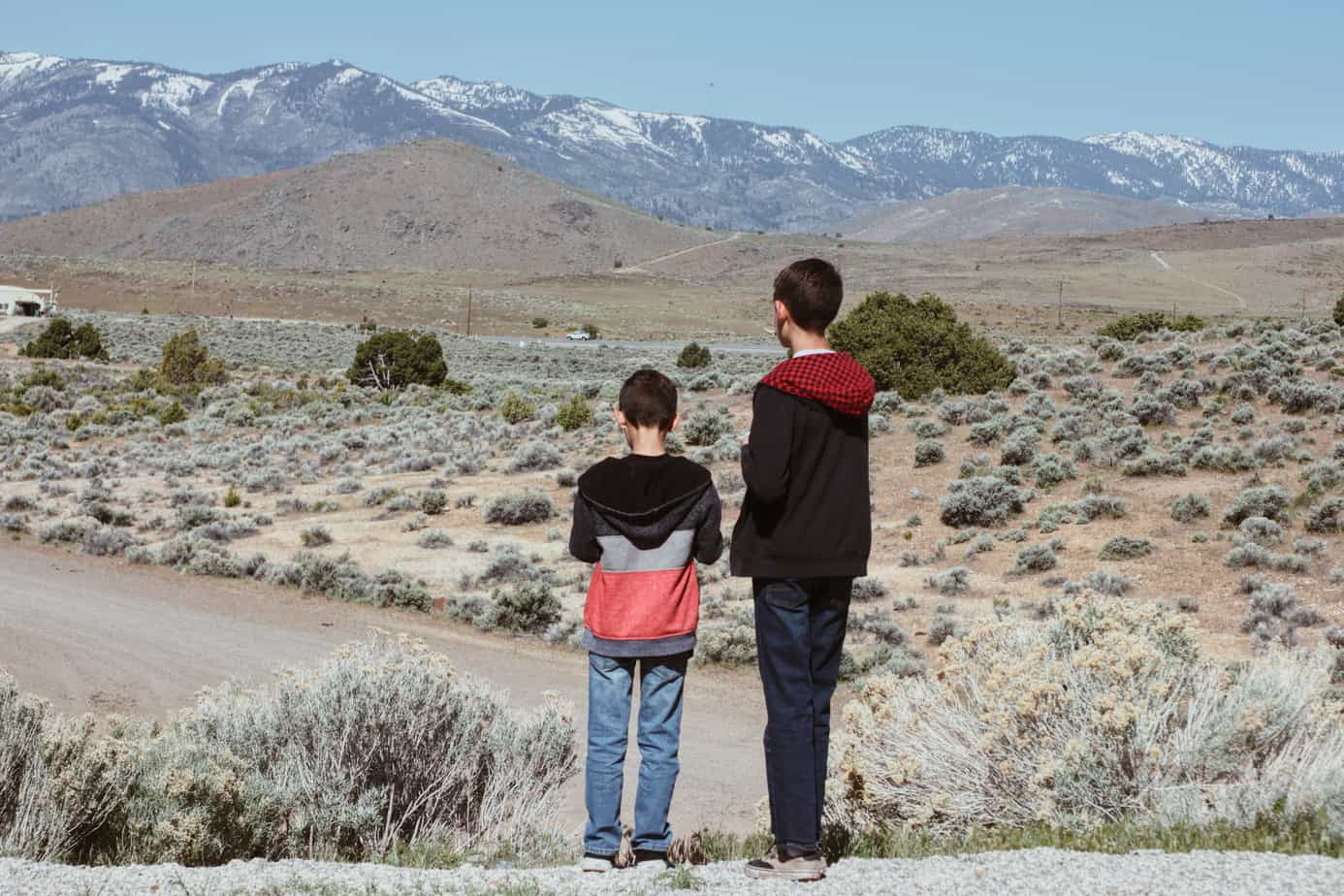 Since Carson City is the capitol of Nevada there is a lot to do downtown. From visiting the state capitol building to shopping at the boutiques and art galleries. There really is something for everyone there.
Also downtown is the Nevada State Museum. This museum was full of awesome exhibits where we learned about mining, animals, and the history of Nevada.
I always love learning more about the areas we are visiting and this couldn't have been a more perfect place to do just that. One of the best parts about the Nevada State Museum is that children are FREE! All you need to do is pay a very reasonable fee for the adults and you can spend a few hours fueling your mind with some great history and facts about Nevada.
Where To Eat?
Mangia Tutto Pizzeria e Ristorante
When you've worked up an appetite, we highly recommend heading to Mangia Tutto for some delicious Italian food. There is a reason they have almost 5 stars on Yelp.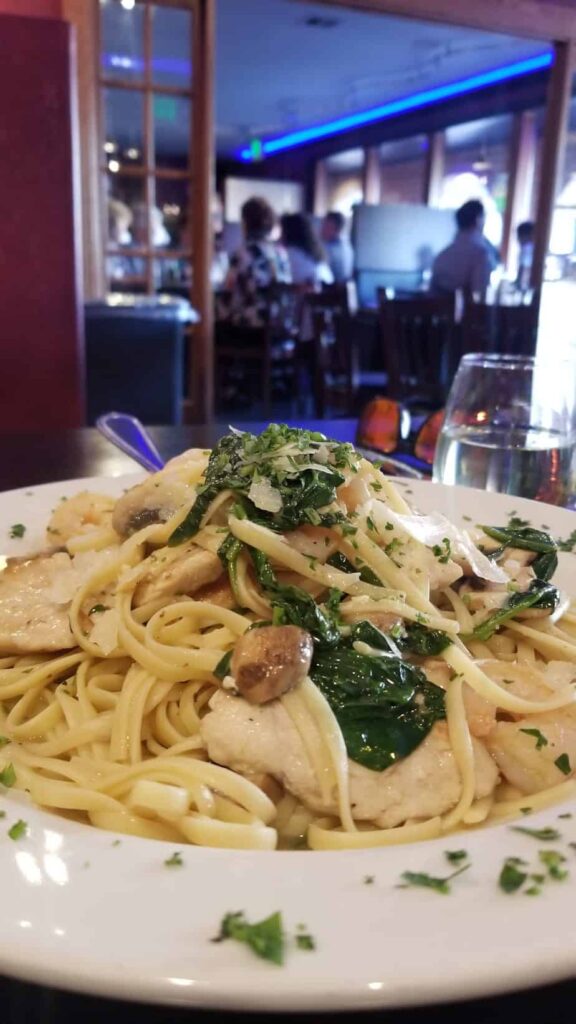 We went there on a Saturday evening and the minute we walked in, we got a sense that this restaurant was designed with family in mind. There was live music playing, beautiful lighting, the service was exceptional, and the food was some of the best food I have had in a while. There was zero food left over on anyone's plates. The menu is extensive from appetizers, pasta dishes and different pizza styles, like a Chicago deep dish.
I do highly recommend trying one of their specials while you are there. We had a brie stuffed portabollo mushroom that I can't seem to stop thinking about.
For those traveling with small children, I am happy to say they have a great kid's menu with crayons to keep them occupied. Plus, the staff is so welcoming and friendly with the smaller kids which makes it an even better experience when dining.
Looking to plan your next trip? Visit the Carson City Visitor's Authority website at: visitcarsoncity.com.
Have you ever been to Carson City, Nevada? What are some of your favorite things to do while there?
(Huge thanks to V&T Railway and the Carson City Tourism Board for hosting our stay and providing complimentary activities and food. All opinions are my own.)