7 Ways to Find Refreshment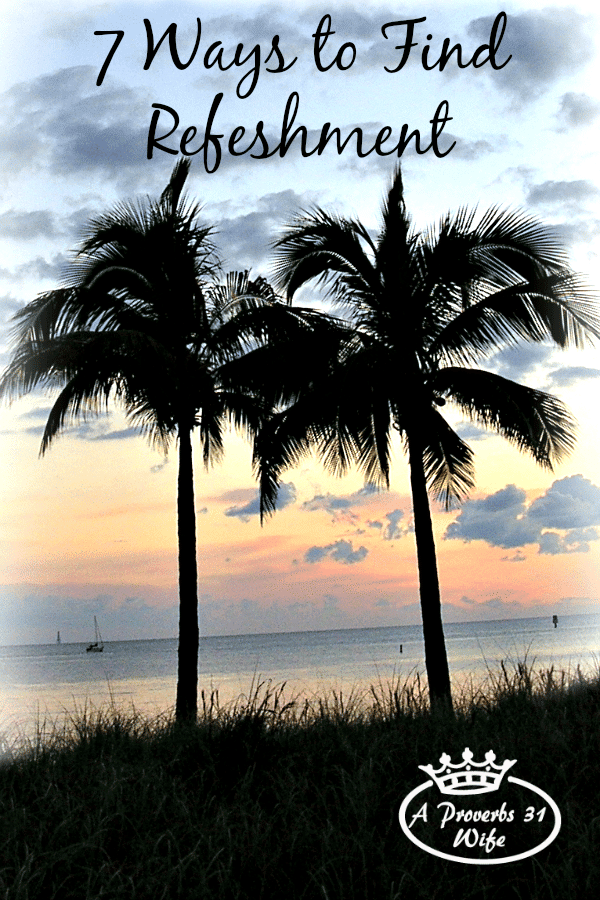 Hurry. Rush. Shop. Wrap. Make. Cook. Bake. Clean…. Is this your life? Do you feel like the holiday season wrings you out and hangs you up to dry?  I feel like that's just my life in general sometimes. So when Sue Hooley sent me this post "7 Ways to Find Refreshment" I felt like it was meant more for me than for you, my readers.
7 Ways to Find Refreshment by Sue Hooley:
Blue water… comfy chair… solitude…
When my mind frequently escapes to this "make-believe land," something is usually out of balance. Sometimes it's just a passing busy stage. Other times the demands of homemaking are consuming me or I am focusing on something of little value.
In the busyness of homemaking it is important to find refreshment. We can easily fall into such a cycle of giving, caring and doing that we fail to take time for refreshment. When joy and enthusiasm are replaced with exhaustion and irritability, it is time to make a few adjustments before our days turn into a discouraging loop.
Since solitude and motherhood are not synonymous, perhaps a different twist on the word "refreshment" will offer a new definition just for mothers. A few minor adjustments will give you a little breather, and with a bit of creativity you might find surprising refreshment amidst the chaos.
7 Ways to Find Refreshment in the Midst of Chaos.
#1. Lower your expectations. While we need to teach our children to do their work correctly, an eight-year-old can hardly equal your ability to stack the towels, clean out a vehicle or wash a window. Their "best" has made the situation better and you can appreciate that a job was done without your needing to do it.
#2. Deal with a frustration.  Wet towels?  Lunch boxes? Shoes everywhere? Finding a method to deal with an issue is delightfully refreshing.  For example, it will save you time and mental energy if your children understand that it is common procedure to clean out their lunch boxes and put them away as soon as they come home from school. Otherwise, it can become a background annoyance. 
#3. Have a daily quiet time. Silence is golden, and children can learn that mothers need a few minutes of quietness. It doesn't need to be long, just some time to read a book or close your eyes.  To add some spice, have a few toys or projects that are for "quiet time" only. Children enjoy a sack lunch to take outside, and sometimes those few minutes alone give the fortitude to face the afternoon.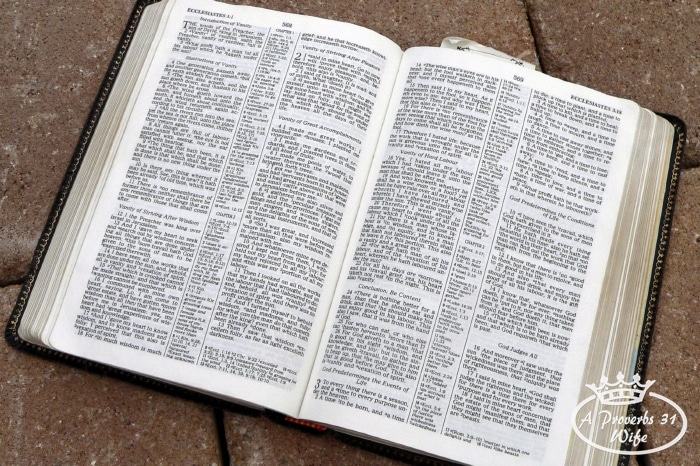 #4. Bring closure to tasks. True, a woman's work is never done, but it can be finished for the morning or for the day. Dividing tasks into doable segments helps to decrease that never-get-done feeling. For example: sewing. It could be a three-stage project of cutting out a dress, sewing and handwork. If all I accomplish in one day is cutting it out, I have the pleasure of finishing a task.
#5. Enjoy a diversion. For much of the time, mothers are busy caring for their children as well as the house. Sometimes doing a creative project, taking a walk or going to town alone is refreshing and it helps clears the brain and restore perspective.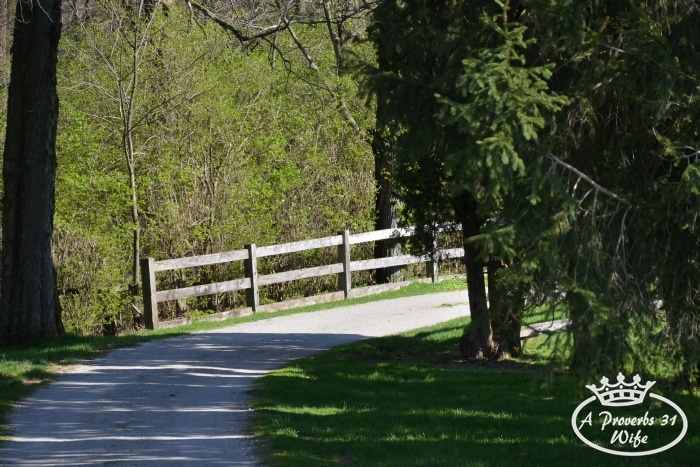 #6. Do something for someone else. Remember; "small things do count."  When our son broke his leg, I was impressed with all of the small kindnesses that came his way. A pan of brownies, a letter, cinnamon rolls, a telephone call a milkshake, offers to play games with him, a gift… As a whole it felt like one big, caring network. If you ask, God will send plenty of opportunities that will be right just for you to reach out and bless others.
#7. Stop fearing what others are thinking of you.  They probably aren't thinking about you anyway, and it's only your imagination that makes you believe that others are critiquing your every move. It is freeing to realize that God created your personality, abilities and interest for His glory.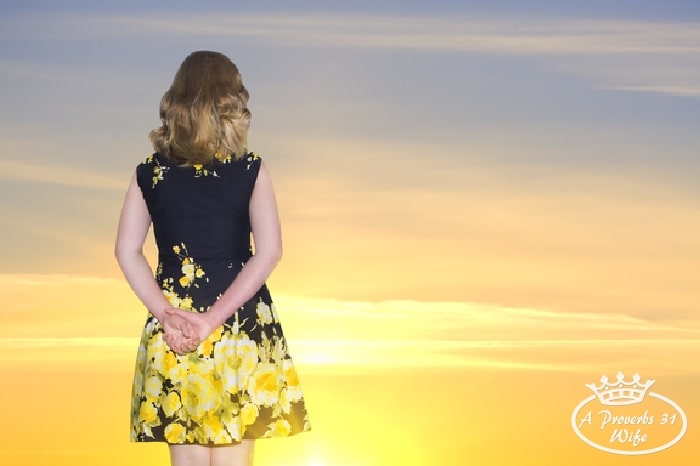 Likely you won't have the opportunity to refocus and find renewal while gazing at the Caribbean from a comfy chair. But a few adjustments in daily living will give you moments of solitude and you will find refreshment for the challenging occupation of homemaking and motherhood.
Sue Hooley is the Creator of The Homemaker's friend planner. As a busy homemaker and writer, she knew what a homemaker needed in a planner and created one to suit the needs of homemakers everywhere. She is also the author of A Time to be Borne, and co-author of The Hand that Rocks the Cradle.