A Chocolate Superfood! Cacao Powder Goodness

If you've ever wanted a good excuse to eat chocolate, here you go!!! Cacao powder is a chocolate superfood!
Unlike regular cocoa which contains only 2 grams of fiber and 2% of your daily iron, cacao powder is chock full of goodness!
A Chocolate Superfood in the form of Cacao Powder:
It contains the following:
4.6g Dietary Fiber -5% dv
60mg Magnesium -15% dv
183mg Potassium -5% dv
88mg Phosphorus -9% dv
0.5mg Manganese -23% dv
1.6mg Iron -9% dv
0.5mg Copper -22% dv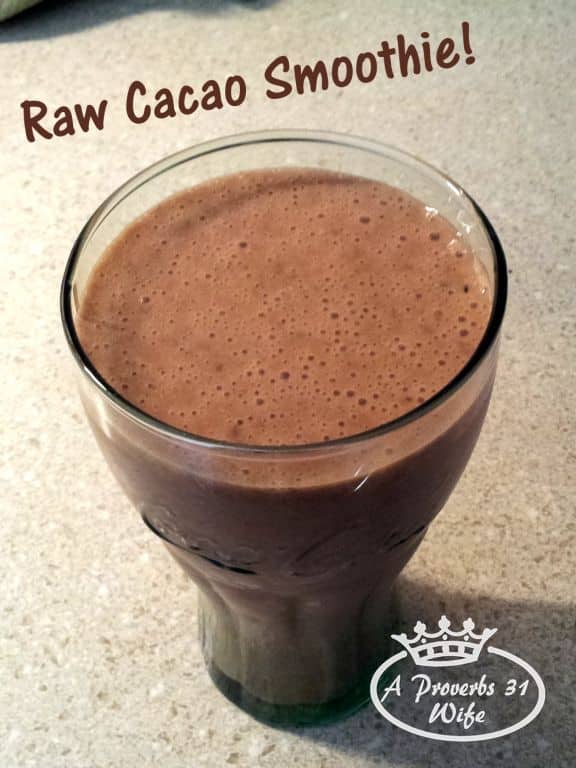 I was sent a pound of cacao powder to use, and that's exactly what I am doing!!! Chocolate fruit smoothies that are sweetened with honey and have chia seeds in it are becoming my "after-work treat".  With your purchase on Amazon you also receive a free E-book with several recipes to get you started using your cacao powder.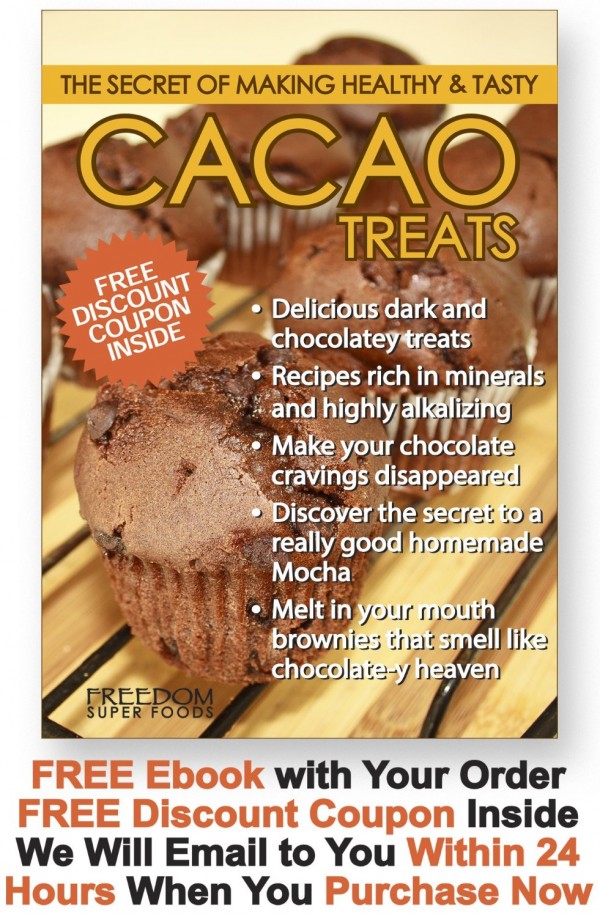 My original smoothie recipe that I shared a picture of above came from this E-book. Let me tell you, that smoothie was heaven! I also made the chocolate cupcakes. I used wholewheat flour instead of all-purpose, and made them mini instead of large.
I'm glad I made them mini, they are such a rich treat. Two mini cupcakes with a glass of coconut milk make a deliciously healthy and satisfying snack.
Since I cannot have dairy, most forms of chocolate are off limits to me. However, I can make chocolaty treats with cacao powder and I don't miss the other. In fact, the other doesn't really appeal to me anymore. These treats have such a pure chocolate flavor that other chocolates pale in comparison.
My cacao powder came from Freedom Superfoods. I really appreciate the quality of their product and how they have sourced their product from small family farms in the Dominican Republic.  It is organic, and free of 7 major allergens including gluten and dairy.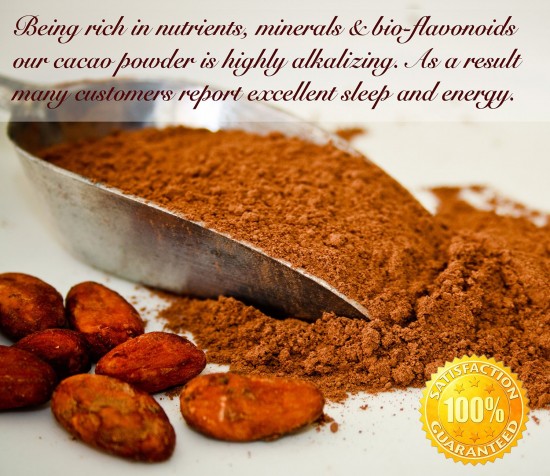 I absolutely love my cacao powder, and that pound bag that I thought would last me forever isn't going to last long at all!
Cacao Powder (affiliate link) is available for sale on Amazon and as of the posting date of this post, it's on sale for $16.97 a pound!  If by now I haven't convinced you that cacao is a chocolate superfood (and especially if I have!) it's high time you give it a try. 🙂 You will love the taste, and who knows, with all those nutrients, you may even notice a difference in how you feel!
You can keep up with Freedom Superfoods on Facebook and Twitter.
I received one or more of the products mentioned above for free using Tomoson.com. Regardless, I only recommend products or services I use personally and believe will be good for my readers.