50 Affordable or Free Activities for Kids That Bust Boredom But Not Your Budget
The average household spends $2,482 over a year on entertainment. That number is a little jarring. If you're looking to save money, free or low-cost entertainment can help you reach your personal finance goals and help you afford that much-needed family vacation. A recent Harris Poll survey showed that 82% of Americans realized that they don't have to spend money to have a good time.
Have you run out of play ideas for free or affordable things to do with your kids? There's no need to spend a lot of money to keep your kids entertained or create family memories. Read our list of 50 affordable and free kids activities for each season and every day.
Winter Activities for Kids
1. Snow Activities for Kids
There are many fun and free activities for kids you can enjoy in the winter! 
Find a big hill and go tobogganing

Lace-up your skates and go for a family ice skate. Many cities have free outdoor ice-skating rinks to enjoy

Build a snowman 

Make a snow sculpture and use items from nature like twigs, rocks, branches, pinecones, etc.

Build a snow fort

Make a snow maze

Play with food coloring and change the color of the snow

Use different containers to make a snow castle

Find the biggest icicles

Have a snowball fight, or see who can throw snowballs the furthest
2. Make Christmas Decorations
Decorating the house helps get everyone into the Christmas spirit! Get the kids involved with some homemade decorations:
Make a wreath for your door by cutting a wreath shape out of cardboard and gluing different items like pinecones and green, red and white beads, and other colored items.

Make tree ornaments – draw small pictures, punch a hole at the top, pull a string through, and hang it on the tree. You can find lots of ideas for different ornaments online using household items.
3. Virtual Tours
Baby, it's cold outside! If you are warming up and taking a break from outside activities, try taking a virtual tour! Kids love watching animals in nature! Check out the fifteen best zoo virtual tours for kids.
Spring Activities for Kids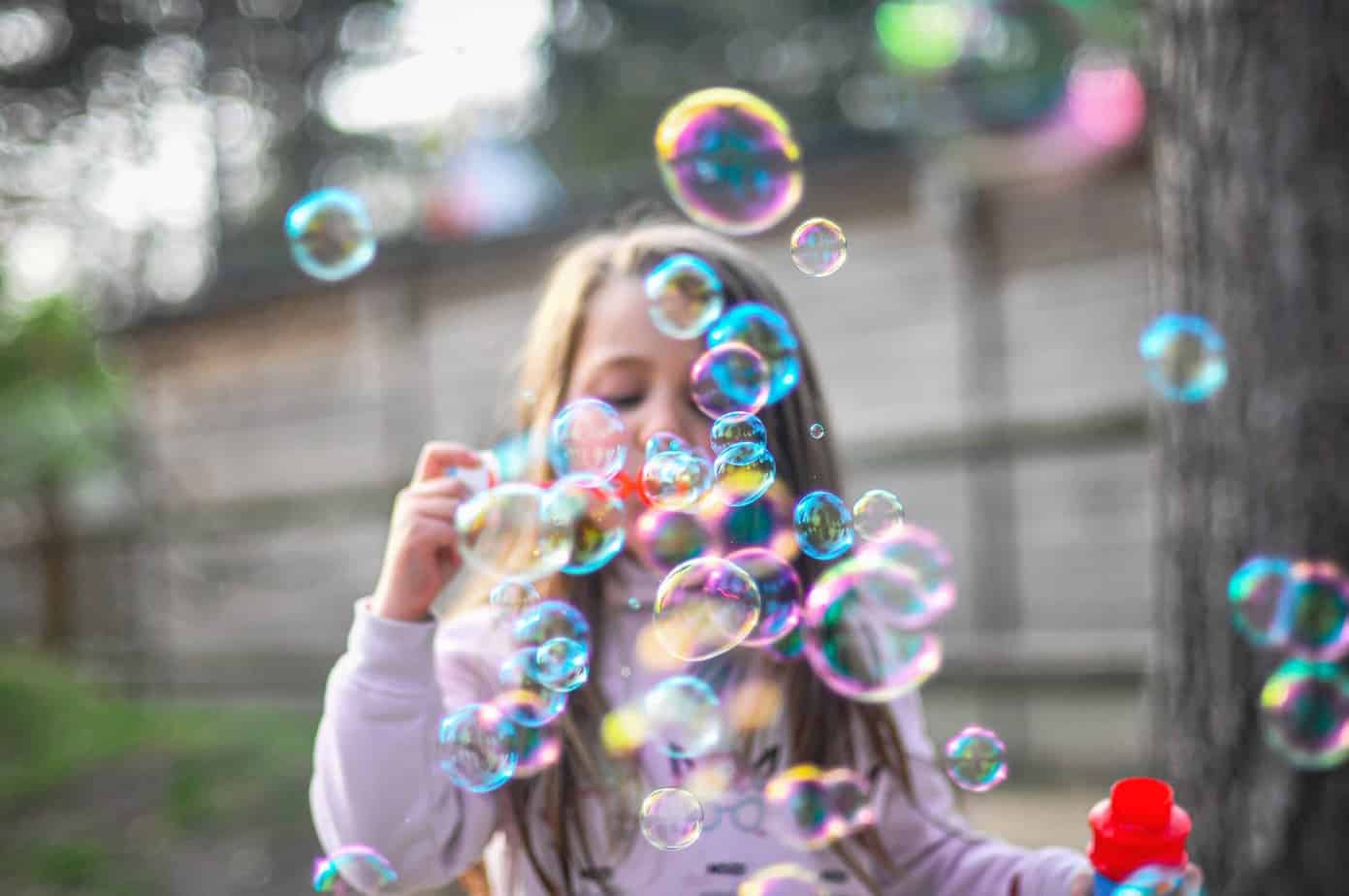 4. Easter Scavenger Hunt
Hand your kiddos a basket each and send them on an adventure! Hide small chocolate eggs (you can pick up tasty treats from your local dollar store) in every corner of the house, place clues around the area, and let the kids go hunting.
5. Garden Together
Get the kids involved in gardening! It's a great way to teach kids about nature and take care of plants, from planting seeds and bulbs to weeding and watering. The kids can feel pride as they help grow and tend to the vegetables and plants.
6. Play Online Learning Games
Got a rainy day ahead of you? There are so many fun and engaging learning games available online for children. Many online games are free and can help kids practice their math skills, typing, reading, and more.
7. Splash In Puddles
Put on your rain boots, grab an umbrella and jump over and into giant puddles. Kids love getting wet, and for a few hours of fun, you won't add too many clothes to your already giant laundry pile. 
8. Catch Bugs And Watch Birds
There are so many different species of bugs and birds. Catch some bugs in a net or in a jar with holes at the top temporarily and look up interesting facts about them and the birds you observe. 
Summer Activities for Kids
There are plenty of cheap and free, fun summer activities with kids to enjoy the warmer weather and outdoors!
9. Water Balloon Toss
Toss water balloons back and forth until it bursts on someone. You can also see who can throw the balloons the furthest and play keep it in the air until it breaks. 
10. Draw With Chalk
Draw colorful pictures with chalk on the sidewalk and driveway. Play a game of tic-tac-toe, hangman or draw a whole city with buildings and cars. Give the kids a theme to draw and watch their creativity flow. 
11. Go Camping In The Backyard
Pitch a tent together, pull out your sleeping bags and roast marshmallows under the stars. Enjoy this staycation while being outside of the house! It's a favorite activity with kids for so many families!
12. Go To The Beach (Even If It's Just a Lake)
Pack your food and your swimwear and enjoy the entire day swimming in the water, lounging, playing in the sand and gathering seashells and pretty rocks. Bring your floaties, buckets and shovels and the kids will be busy and happy for the entire day. If you don't live near the ocean, find your nearest lake, many of which has built a beach for sand-filled fun. 
Fall Activities for Kids
13. Thanksgiving Activities for Kids
The annual tradition of giving thanks can inspire lots of Thanksgiving activities for the kids:
Write notes of gratitude and read them out loud before dinner

Make handprint turkeys by tracing a hand and decorating them like a turkey

Find a sturdy branch from outside and make a gratitude tree for everyone to hang their gratitude notes on
14. Halloween Homemade Costume Contest
Collect all the different items you have around the house like hats, glasses, and clothes with funky patterns and let the kids create their own unique costumes. The kids will have fun trying on different things and creating their own character. And who knows, you may get out of making or buying a costume for them this year!
15. Visit A Farm
Farm visits can be an excellent adventure and one of those activities with kids that don't cost a lot! Go on a hayride, pick fresh fruit like apples and berries, buy freshly baked goodies like pies, go through a haystack maze and visit the animals!
16. Nature Walk
Nature walks in the autumn season can be so tranquil and beautiful. The bugs aren't bad and the trees are full of colorful leaves. The temperature is moderate and it's not always wet like in the spring. Take the kids on a walk and enjoy the fresh air and the scenery.
Year-Round Activities for Kids 
17. Build A Fort
Grab some chairs, blankets and cushions and build your own fort! The kids will learn about how to put together a sturdy structure and can enjoy their new space by reading a book, playing cards or just relaxing. 
18. Do A Science Experiment
There are simple science experiments kids can do at home and many experiments use typical household supplies that are readily available. The kids can learn science hands-on and have fun while doing it. Did you know that Toy companies have even made Science videos with kids' favorite toys? Check out Beysically Science if you've got a Beyblade-obsessed kid in your house. 
19. Cook A Meal Or Bake Some Cake Or Cookies
Many kids love working in the kitchen. Make something simple to start, and let the kids' measure and mix ingredients. They will feel proud of what they made and will be more likely to eat and enjoy it. 
20. Play Board Games
Board games can be entertaining, are a great way for families to bond, and have some fun and friendly competition! There may be even more benefits than you think! Board games can be excellent learning tools and can help develop language, teamwork and social skills. It's another one of those activities with kids that's fun and teaches them at the same time. 
21. Go To The Library
The library can be full of fun activities and often have more than just books. You can play free board games, put a puzzle together and borrow movies. Visit your local library and check out the programs they have available, like MakerSpace Days and performances. 
22. Put Together A Puzzle
Puzzles are fun to solve together and a nice way to pass the time. It's also great watching kids build confidence as they figure out the correct pieces to the puzzle. Families can work as a team on larger puzzles and make it a family challenge to complete. 
23. Dance Party
What's better than activities for kids that incorporate fitness and fun all in one?! A dance party is an excellent way for kids to expend some energy while listening and jumping around to fun music. Will you might have to listen to Encanto for the 1,356 time, it's fun way to bust boredom or switch up the mood in the house. 
24. Arts And Crafts Out Of Recycled Home Materials
Open-ended projects help kids show their creative side. With no rules and freedom to use whatever materials are available, kids can easily pass the time making their own fun creations. Let them raid your recycling bin for materials to use. 
25. Build with DUPLOs Or LEGOs
Building and making objects out of Legos and blocks is another one of those activities for kids to show their creativity. Make challenges like building the tallest or strongest structure to kick up the fun. Lego offers up ideas about how parents can play Lego and Duplo with the kids if you're struggling for ideas. 
26. Have An Indoor Picnic
Grab a blanket, lunch and snacks, and head over to an open space to enjoy your indoor picnic. Bonus: it's bug-free and weather resistant! You can play paper games or card games like UNO or even watch a movie during your picnic. 
27. Make An Obstacle Course
Set up some chairs to run around, pile up some cushions to jump over, and army crawl under a tied up skipping rope! These are some things you can do to set up an indoor obstacle course. If you want to take it outdoors for a backyard obstacle course, use items from nature like rocks and sticks to jump over and grab some sporting equipment. 
28. Play Dress-Up
Give kids the opportunity to try on dad's ties or mom's shoes! Kids can have fun playing dress-up, looking at themselves in the mirror and creating different characters. 
29. Have A Spa Day
Slice up some cucumbers, paint your nails, and put on a face mask! Kids love the spa experience. Add some scented candles and play some light music to give kids the full effect! 
30. Blow Up Some Balloons And Play Balloon Tennis And 'Keepy Uppy'
Balloons can be a lot of fun. If you have tennis or badminton rackets, try to rally with the balloon for as long as possible. You can also play 'keepy uppy' like from the television show Bluey, hitting the balloon in the air and keeping it up as long as you can so it doesn't touch the ground. You can even stream the keepy-uppy song for free from Amazon Prime or Spotify. 
31. Indoor Treasure Hunt
Come up with a theme and hide some things around the house. Write up some clues and tape them in different locations. The kids will love going through each clue to try to figure out where the treasure is hiding.  
32. Create Some Shadow Drawings
Get some white paper and the kid's favorite toys and head outside on a nice sunny day. Line up the toys against the white paper and get the kids to trace the shadows and color in their pictures.
33. Cook A Meal From Another Country With Your Kids
Some kids only like eating foods they know and are comfortable with. So what's a good way to get them out of their comfort zone when it comes to trying different foods? Try involving them in the cooking process! Some studies show that children are more likely to eat foods they have helped prepare. 
34. Listen To Audiobooks, Podcasts, And Children's Music From An App
Audiobooks and podcasts as a great alternative to screen time. You can try podcasts such as Brains On! And Smash Boom Best which are science-based podcasts for children to learn interesting facts in a fun and engaging way. 
35. Paper And Pencil Games
With these paper games, kids can get back to basics and have fun without screens. Some games kids can play are tic-tac-toe, hangman, paper airplanes, word games, Pictionary, and many more!
36. Set Up A Marble Run
Be creative and use such items as toilet paper rolls, cardboard, milk cartons, and popsicle sticks to make your own marble run! Set these items up like a connected obstacle course and watch your marble or small ball go loose! If you're looking for activities for activities for kids that can keep them busy for hours, try this one out!
37. Create A Memory Box
Let the kids put their favorite things in their memory boxes, such as school or sports awards, toys, and books. Parents can contribute such things as baby pictures, locks of hair from their first haircut, and the first tooth they lost.
38. Visit Farmer's Markets
Farmer's markets are great for picking out your own fresh fruits and vegetables. They often have other interesting things such as specialty baked goods, handmade crafts, and other art.
39. Play a Sport
With the right ball, you can play soccer or football. Go to your nearest park and take your basketball. Chances are you will find a basketball court. Grab a frisbee or a badminton set and go to the park so you don't have to worry about anything flying into the neighbor's yard! Many county and state parks have free frisbee golf courses to play. 
40. Write A Story Together
Either as a group or one person begins a story with a sentence or a paragraph. Then everybody takes a turn to continue the story and build the plot. Once everybody feels the story is done, read it out loud and see how your story turns out. 
41. Movie Night
Find a family-friendly movie and dim the lights for a theater setting. Don't forget to grab your favorite snacks and enjoy watching a movie in your home theater. 
42. Read Together
Take turns reading short stories to each other or grab a chapter book and read it out loud together. Pause often and talk about the story and the characters.
43. Have A Pancake Flipping Contest
Pancake flipping may look easy on television, but can be quite the challenge! Make sure you flip pancakes over a clean countertop or table rather than the floor! You may want to transfer the pancakes to a cold pan for flipping so there are no accidental burns. 
44. Have A Karaoke Competition
First pick your favorite Disney, Kidz Bop or other songs you would love to sing. The lyrics to every song can easily be found online, as well as karaoke versions with just the music and the lyrics. Have fun belting out your favorite tunes!
45. Explore Free County And State Parks Near You
State parks have free or low-cost entrance fees and are a perfect place to spend the day. Pack a picnic, enjoy the scenery, and take a hike along trails in the beautiful state parks closest to you.
46. Make A Local Playground Bucket-List
Have you been to every park in the city that you live in? Check out all the parks in your area and have fun with all the different play structures and explore the walking trails.
47. Get Crafty With Toilet Roll Tubes
Make different people, animals, or a long chain necklace. The possibilities are endless with toilet roll tubes! Show your creativity and make something unique.
48. Paint Rocks And Display Them Outside
First go outside and find smooth flat rocks that will be easy to paint. Then paint the rocks with pretty colors and positive messages and place them in parks or around the neighborhood for people walking by to enjoy!
49. Make Things Out Of Play Dough Or Clay
This is another great open-ended play option. You can also use things you have at home to make it more fun. Use tools such as a rolling pin and a plastic knife to flatten and cut pieces and use craft supplies like googly eyes and pipe cleaners to add to their creations.
50. Exercise
Go for a family bike ride, run or stream a fun class indoors. There are also many family-friendly exercise videos online, even on video game systems. 
Fun Activities For Kids Don't Have to Be Expensive
Activities for kids don't have to cost a fortune. There are plenty of free and affordable activities for kids even with what you have around the house. So take this list of 50 activities and have a blast.