Alternate Family Medicine ~Can you Doctor Yourself?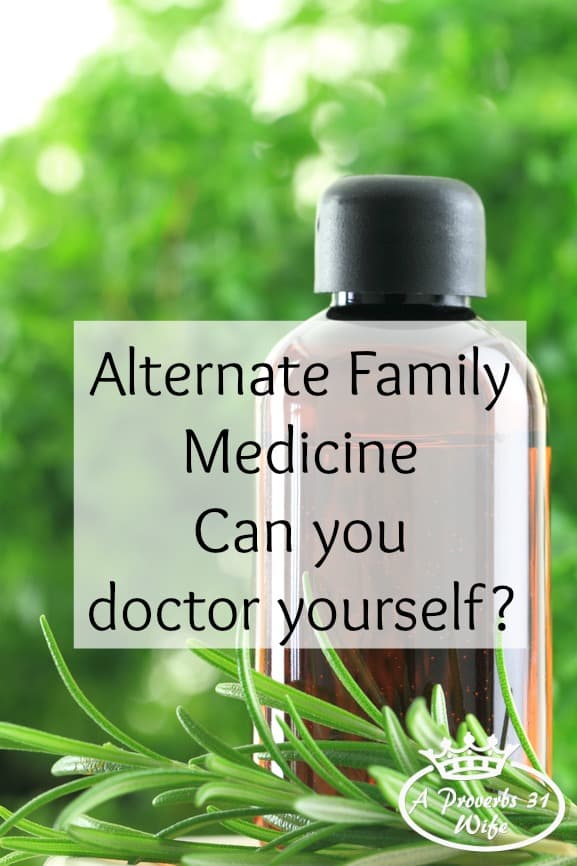 I think most of you know that I choose alternate family medicine for myself and my family rather than traditional medicine.  Now, I'm not saying we never use medications or go to the doctor. I think if you've read my birth story you will already know that. 🙂
While I know that our doctors and nurses serve a very important part in our communities; I also feel that as a culture here in America we are way too fast to run to the doctor for stuff that we could heal on our own. Many times going to the doctor results in medication that treats the symptoms and not the problem. Treating only the symptoms doesn't fix the problem instead it tends to complicate matters.
Disclaimer: You know you body the best. Some conditions truly do need a doctors care. Alternate family medicine is just that, alternate. A Proverbs 31 Wife is not liable for any actions taken after reading this post.
Disclaimer #2: This post contains affiliate links which help support this site at no cost to you.
Alternate Family Medicine Treatments:
Chiropractor: Did you know that if your spinal column is out it could be pinching nerves and resulting in things like digestive problems, sleep apnea, sinus issues and so much more? That's right, just because your back doesn't hurt, don't mean that your spine is aligned.
Jason and I go to our chiropractor once a month regularly and it we feel like we need it, we will go more often than that. One of my brothers was born with pockets in his colon, we figured out that chiropractor care really helped him It helped him so much that by the time he was 2-3 years old he would tell us that he needed to go see "Doc Hubbly" cause his tummy hurt.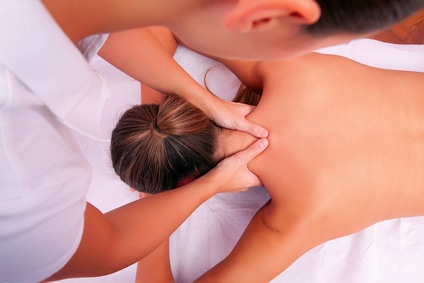 Herbs: There are so many herbs out there and they are so amazing. God provided us with amazing ways to heal ourselves with these herbs. My all time favorite herb would be echinacea and following that would likely be nettle.
One of the great things about herbs is that you can grow many of them in your flower gardens. Then you can dry these herbs for teas, capsules, tinctures and more.
Essential Oils: Essential oils are herbs, but a lot stronger than just a dried leaf. You can use oils singly or as blends. Essential oils are great for headache relief, muscle problems and more. Some essential oils are wonderful for babies and helping them with issues.
Minerals: There are many different minerals as well that are used for health and healing. Redmond clay for instance, is great at drawing out impurities and healing the skin. Real Salt can be used in baths for detoxification. Magnesium is needed for calcium absorption and helps with leg cramps and so much more.
The possibilities are truly endless. If you want to learn more about alternate family medicine, I highly recommend Be Your Own Doctor and Be Your Child's Pediatrician by Rachel Weaver.
I've had the Be Your Own Doctor book for several years and it's amazing. I know most of the info can be found online now days, but it's so nice to have it all in one nice book. The Pediatrician book was just given to me, but I know I will be referencing it many times in the years ahead.