An Empty House | What We Leave Behind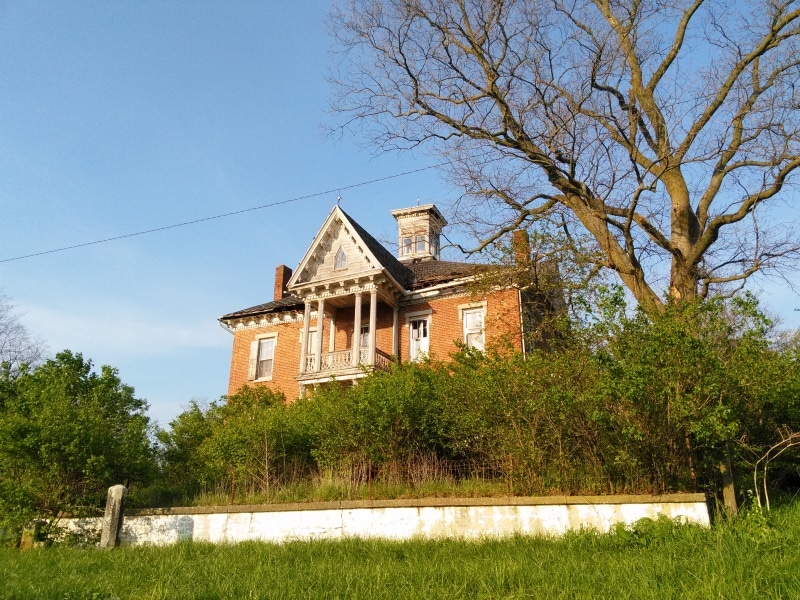 Last Sunday we went though an empty house. Built in the 1800's, this home was clearly a beauty back in its day.
The story goes that the family sent their 15 year old son on horse back from PA to OH with instructions to find land that could be farmed and a good water source.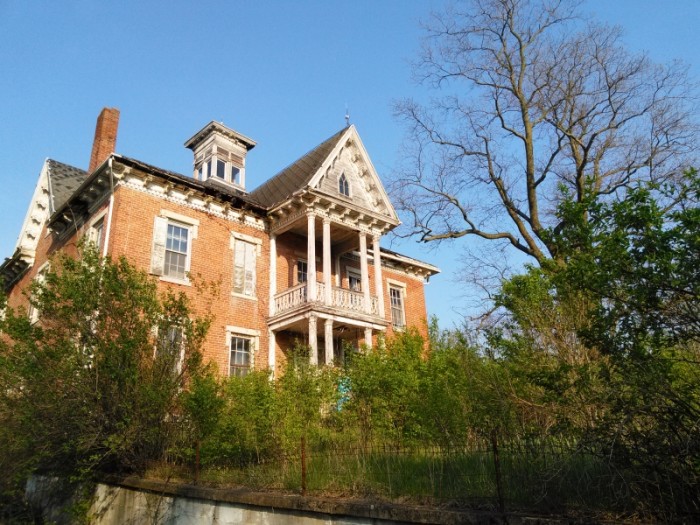 He came back saying he found farmland with good water and a place to make bricks. So the entire family packed up and moved to Ohio.
"It is interesting to consider a 15 year old traveling that far on horseback alone, and being given the responsibility to find a new place for them to build a home."
This house was built with the bricks that they kilned, and rough-hewn planks. Even though time and people have taken their toll on this house, the actual structure is very solid.
It makes one think. This house clearly shows it was once a beautiful home.
Once voices rang with laughter and song throughout it. Once it sheltered and homed people, now it stands empty while an occasional great-great grandchild stops by to reminisce or to show friends the glory it once held.
Still standing strong, but empty. Someday, it will fall and be remembered no more.
This is life. We are built up and brought to life. We shelter and home the little people that God has given us, and then they leave and we are left. They return, but eventually we too, fall and are remembered no more.
It doesn't matter how much glory we built for ourselves here. Our "house" can be beautiful indeed, but we will fall someday, so does it matter?
No.
What does matter?
The person inside. You matter, your soul and the souls of those little people whom God has given you.
Our legacy isn't our house, our cars, or our possessions. Our legacy is our children, the people we touch in our daily lives, and memories.
So let's not worry over-much about our bodies, they will wrinkle and grey. Or our houses, they will eventually decay. Our possessions too, they will break and become useless.
I challenge myself to focus on the here and now, to leave a legacy that is true and lasting. So that someday when my name is forgotten; the name of Christ will live on in my children and their children's children.
Back to the Empty House
I took a large number of photos when we were inside. A few of them are below. The last renters trashed the place and it hasn't been lived in for the past 3-4 years since they moved out.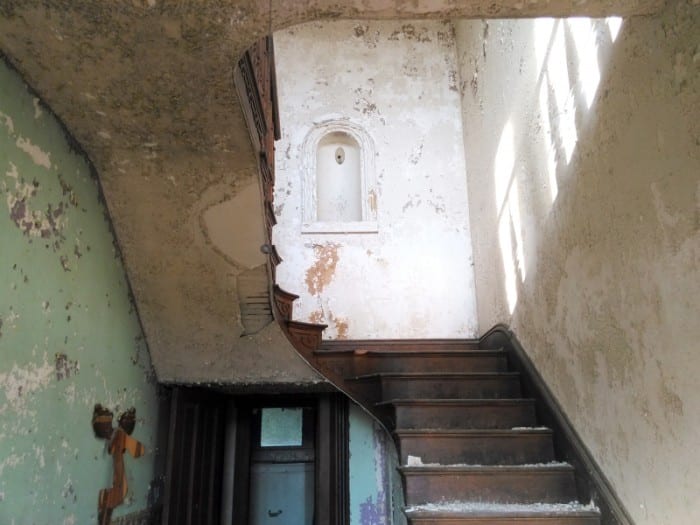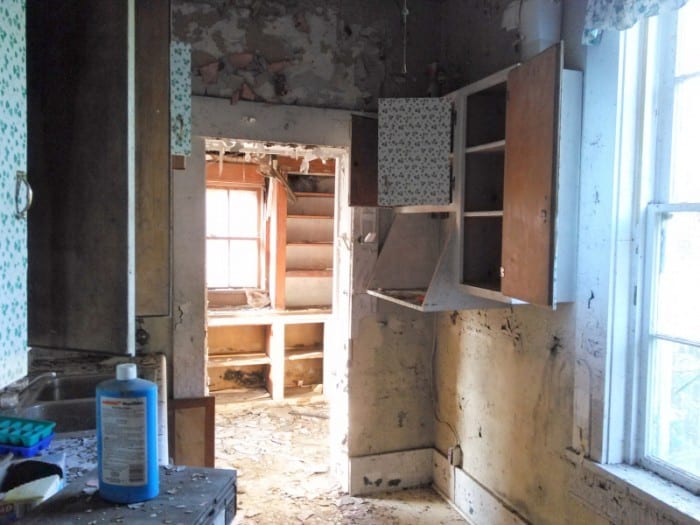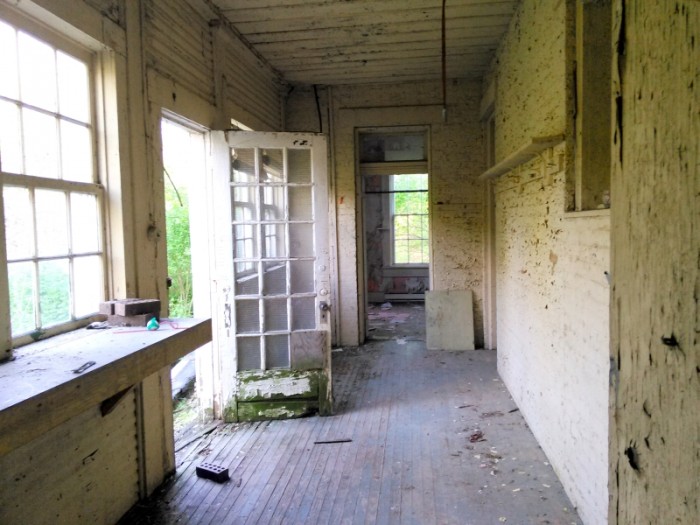 The upstairs was still trashed. To walk through it we walked over piles of trash, old clothing and even broken glass.
None of those photos were really worth sharing. However this "servant stairwell" is interesting. Stairs from either side go halfway down and then turn to go the full way down. The door to the right goes into a small closet style bathroom.
If one wasn't careful when exiting the bathroom, they would literally fall down the steps.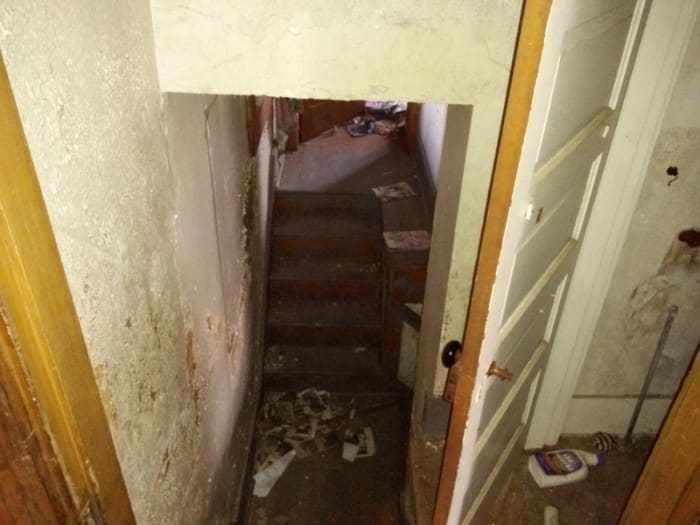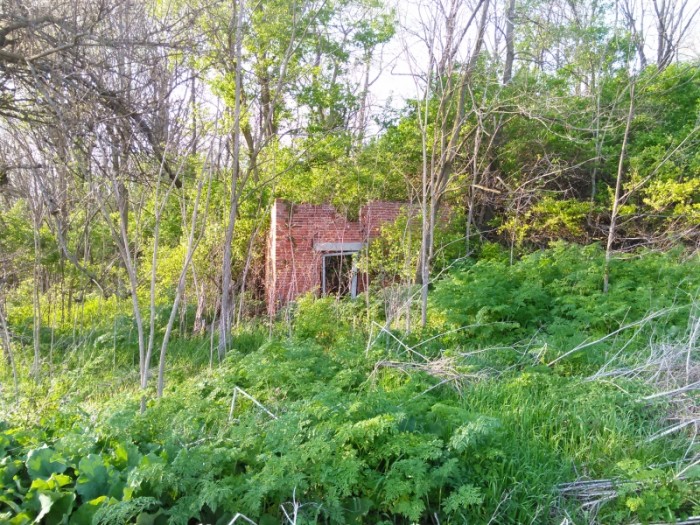 While we were upstairs, we climbed the stairs to the attic and it appeared as though servants possibly slept up there. We also climbed up into the little tower and peered out.
It was an interesting experience, to walk through this once beautiful home and get a glimpse into the past.
I don't know the family who built this home, I don't know much about them. But I do know some of their legacy. They left behind more than just a home that has stood for nearly 200 years.
Their legacy is of the kind I want to leave.The dear sister who showed us around this old house is one of them.
My brothers affectionately call her the "purple lady" for her obvious love of that color. Purple suits her well. It is the color of royalty and this dear lady is most assuredly a daughter of the One True King.