Apparently in America: All Lives (don't) Matter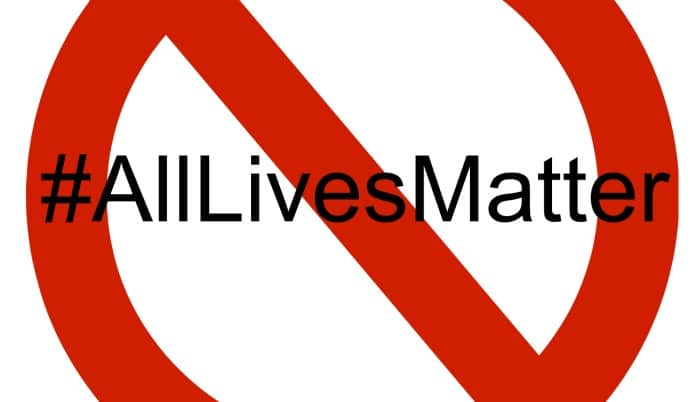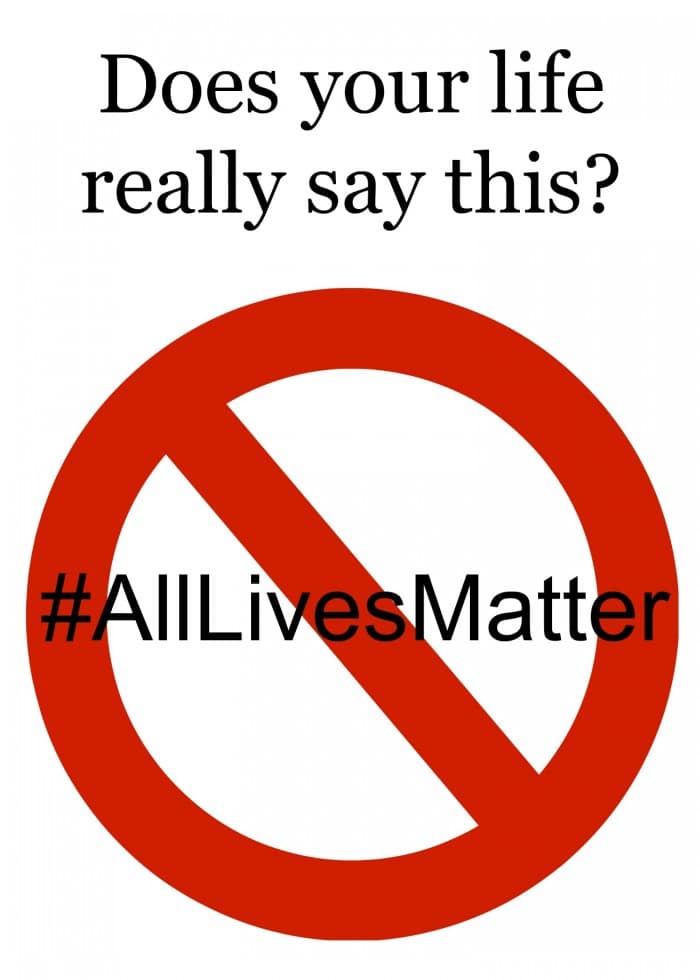 Slight disclaimer here: I'm breaking away from my normal avoidance of controversy here. It's time we woke up and looked beyond ourselves.
My heart is breaking. Just Breaking. Lives lost, families torn apart, and nations torn asunder.
In America it's very common to see and hear #BlackLivesMatter. This is responded to with #MexicanLivesMatter #AsianLivesMatter #CopLivesMatter and the favorite fall-back #AllLivesMatter as everyone tries to make sure they are fairly represented.
I agree, All Lives DO Matter. We are made in (varying shades) in the image of God. We all matter to him.
Among the white, euro-american population, #AllLivesMatter is a very strong slogan. They say it, but I don't believe it.
Why? 
October 10 2015 – Suicide bombers target peace rally in Turkey. (source)
People killed 102 (injured over 400)
Mainstream News/Media coverage in the US: Minimal.
Facebook Profile overlays "I stand with Turkey": No.
October 31 2015 – Russian Metrojet Flight 9268 was bombed (cited most likely cause of crash) and ISIL Militants claimed the action. (source)
People killed: 224.
Mainstream News/Media coverage in the US: Minimal.
Facebook Profile overlays "I stand with Russia": No.
November 12 2015 (3 days before France bombing) – ISIL suicide bombers killed 43 and injured 240 in Beirut. (source)
People killed: 43
Mainstream News/Media coverage in the US: Minimal.
Facebook Profile overlays "I stand with Beirut": No.
According to Wikipedia, in October and November alone 855 people around the world have lost their lives to terrorist attacks with hundreds more being injured (source). But we hear very little of that.
However…
November 13 2015 – Suicide bombers in France kill 137 and injure 352 (source)
People killed: 137
Mainstream News/Media coverage in the US: Huge.
Facebook Profile overlays "I stand with France": Yes.
Plus a service offered by Facebook to check in with your friends/family from France and be sure they are okay.
Are you scratching your head yet? 
Why are we outraged over the attack on France but turn a blind eye to everything else? It looks as though lives only matter when they are similar to ours.
On social media and around the web, an article has gone viral. A woman "played dead" through a horrifying experience, surrounded by those who were dead and somehow managed to survive the attack.
Her story is hugely popular and people are praising her bravery. Praising her for following a primal instinct we all have for self survival and calling her brave. I don't discredit her either. Surviving something horrible like that is not anything I've ever been through.
Clearly Her Life Matters.
Let me share another story with you. A story that should be wildly viral, but I only discovered it in my research for this post. (source)
A story of a man who truly understood what #AllLivesMatter means, and gave his own for it. Adel Termos was out walking – likely a daily thing for him – when he sees a terrorist bomber preparing to detonate his vest. Adel promptly tackles him and brings him down.
The explosion kills two people. Adel, and the would-be mass murder terrorist bomber. 
This happened during the Beirut bombing mentioned above. Most likely the People Killed number would've been closer to 100 had Adel decided his life was the only one that mattered and ran away.
A woman who manages to survive is being called brave, while the man who saved others by giving himself has no recognition. 
Why?
Because to us namby-pamby Americans, apparently #AllLivesMatter as long as they are like us. If you aren't like us, it looks like you don't matter.
I beg you readers. Look beyond the surface. Be angry at the carnage in France, but please, pray for the world because the whole place is a mess.
And do more than pray. Reach out. Find ways to be involved in your community and help those who need it. Pack shoe boxes to send to children in poor and war torn areas of the world.
#AllLivesMatter to God, enough that he died for us. If we are truly followers of Christ it's time for us to start caring and showing we care.
One more note: I don't care if you have a "stand with France" overlay on your profile pic.
But consider this: what kind of message are you sending when you "stand with France" but ignore or fail to acknowledge the carnage and death that happens in other countries as well? Do all lives really matter to you?