Babee Talk Eco Crib Rail Cover and Eco Buds
Lately, I've been eyeing my little guy's gums. He's been cranky, drooling, feverish and biting everything so it's only a matter of time before he's biting with full blown teeth in there! We have a gorgeous new crib that I would be devastated to see ruined by his little incoming chipmunk biters and so we needed a solution.
Thanksfully, we found out about Babee Talk, who makes eco friendly safe and stylish crib rail covers to help with just this problem! Designed by a mom and created with love for chic, safety-conscious parents, BabeeTalk crib bedding, rail covers and plush toys combine the softest materials and rigorous safety checks with strikingly beautiful design.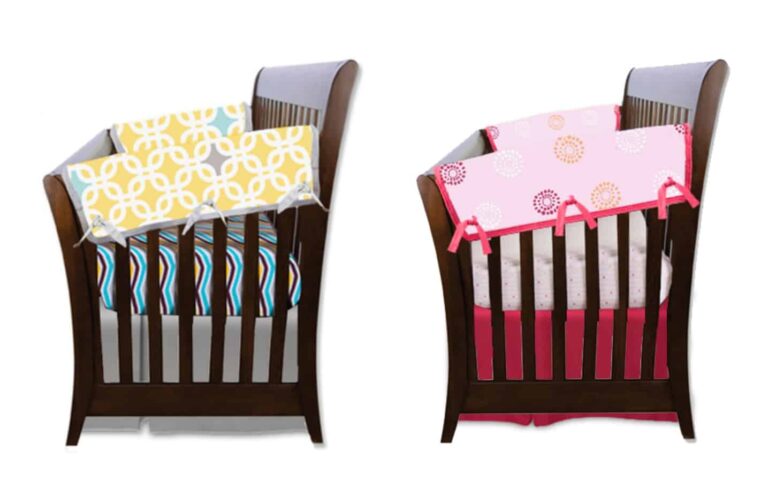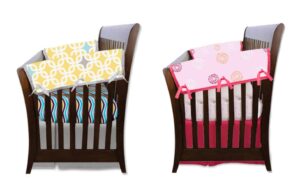 These cute covers are completely safe to use from birth up, and attach so easily to any crib (even convertibles!). The Eco-Teether Crib Rail Covers give your little ones a license to bite and drool on a natural, healthy surface while giving you a way to add style to your baby's nursery. And since babies tend to move to the side rails, they've got side rail covers to make sure the crib is protected no matter where baby decides to teethe.
Something we love that sets them apart from other crib rail covers is that they have eco friendly and safe plush toys that attach to the covers! Eco Buds Take Along Pals make sure that baby will have something to look at and play with when they wake up from nap, and they travel easily anywhere baby goes! We attach ours to our stroller, to high chairs at restaurants and his walker so that if he drops them they don't hit the floor! Love that!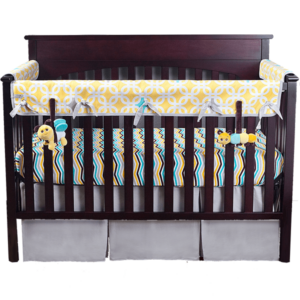 The Eco Buds come in so many adorable designs. We LOVE our Giraffe and Monkey, baby Theo talks to them when he wakes up and I love to hear him coo at them in deep baby conversation! 
Check out Babee Talk's Eco-Teether Crib Rail Cover and Eco Buds Take Along Pals for your little one today!
*We received product for review purposes, but all opinions are my own.