Back-to-School Breakfasts
With the kids going back to school and the craziness of morning routines, sometimes we fall into the habit of giving children cereal day after day for breakfast. Sometimes we may even run out of time and have them grab something quick on the way out the door! This article will help make those things happen less frequently. Breakfast is the most important meal of the day and is a simple way you can boost your child's success in school. Try out some of these fun breakfast ideas. Be sure to click the links for full articles and complete recipes.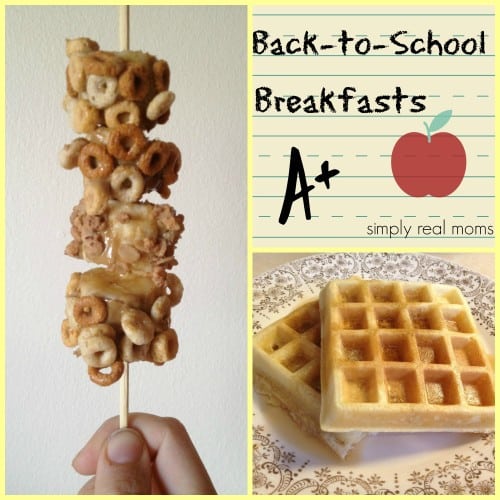 Homemade waffles– One of the great things about making homemade waffles is that you can make them and freeze them ahead of time. This is perfect for simply putting in the toaster and heating up on a school morning.
Banana kabobs– Pack a little bit more nutrition into a simple banana with this fun breakfast. 
Overnight French Toast Casserole– This isn't a breakfast you can throw together on a regular basis, but it sure is delicious. Put it together the night before and have a hot, filling breakfast for the whole family the next morning.
Banana Peanut Butter Toast– Instead of just a slice of toast on the way out the door, add some peanut butter and slice a banana to top it off. This makes for more substance and flavor than buttered toast!
Bird's Nest Bites– This is the perfect on-the-go egg breakfast. It's bite sized, cute, and nutritious!
Scrumptious Smoothies– Smoothies are great because you can make them any way your children enjoy!
Quick, easy foods- As much as we'd like to think we have time to prepare breakfast every morning, the reality is that we don't always have that time! Keep some foods such as granola, yogurt and cheese on hand for days there's no extra time in the morning.