Better Oats Oatmeal: Nutritious and Convenient
Okay, I'll admit it. Mornings around my house are crazy! From the moment I get up I am running around the house like a mad woman. I don't care how prepared I am the night before, I still can't make it out of the house on time. From getting myself ready for work, Ethan ready for kindergarten and Austin ready for my mom's, I just don't have enough hours in the morning. We all know breakfast is the most important meal of the day. I will not leave the house until my kids have had their breakfast, but at the same time I don't really have time to make it. Thank goodness for Better Oats! I refuse to let my kids eat junk food for breakfast. We don't allow those "fun" cereals in our house that are loaded with sugar and no nutrients. Especially with breakfast being the most important meal of the day, why start it off with something bad for you? Better Oats uses 100% whole grain oats, not to mention it doesn't lack what most "instant oatmeal's" do. It still has the same wonderful texture of Oatmeal that you cook on the stove. They have real pieces of fruit in the packages, and also packed with tons of nutrients.
One of my son's favorite flavors is the Oat Revolution-Very Berry, but if you are strict about your child's sugar intake, I would really recommend any of the two flavors from their OatFit products. They contain only 100 calories and 0 grams of sugar. Definitely a favorite for my whole family.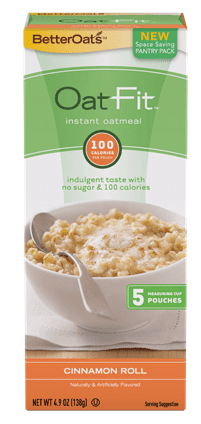 Now lets talk about how convenient and easy it is to make.
Not only does it show you where to open your pouch, but the pouch turns into a measuring cup!!! How awesome is that? Less dishes= AWESOME in my book!
Pour the water into your bowl of uncooked oatmeal, stir and pop it into the microwave for 90 seconds.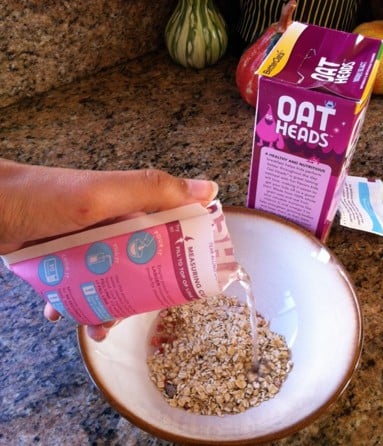 Your oatmeal is now ready to serve!
Now see how easy that was? Now I even have time to do that. Plus, I know he is getting a healthy and filling breakfast.
Oh, what's that? You need something sweet that is not only amazing, but is healthy too? Well Better Oats has you covered! Let me tell you about their Lavish Dark Chocolate Oatmeal. It is to die for! I LOVE chocolate, but one thing I can't stand is artificial chocolate. ACK! Gross. Good thing this oatmeal is made from real chocolate morsels.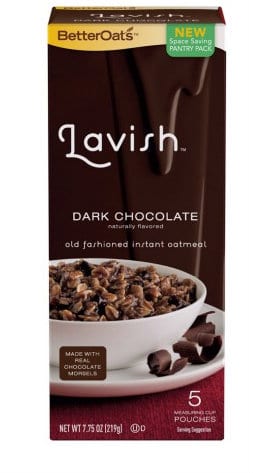 Not a chocolate fan? That's okay. Better Oats makes a wide variety of different oatmeal's to choose from. Check it out for yourself! Isn't it wonderful?!?
You can also follow them on Facebook and Twitter!
The words written above are strictly my own opinion and my love for a quick, healthy and convenient breakfast. I was not compensated for any part of this post