Blueberry Spinach Salad: A Healthy Thanksgiving Side Dish!
I have been making this salad for Thanksgiving the past couple of years and it's always a hit! Thanksgiving sides are traditionally rich, heavy foods—this Blueberry Spinach Salad is a nice twist on the Thanksgiving Dinner table. It is healthy and light and always appreciated by those who are trying to watch their weight.
After the holidays, this is a fantastic healthy side to dinner or serve it as a main dish and add grilled chicken. Once you try this recipe, you will want to make it again and again!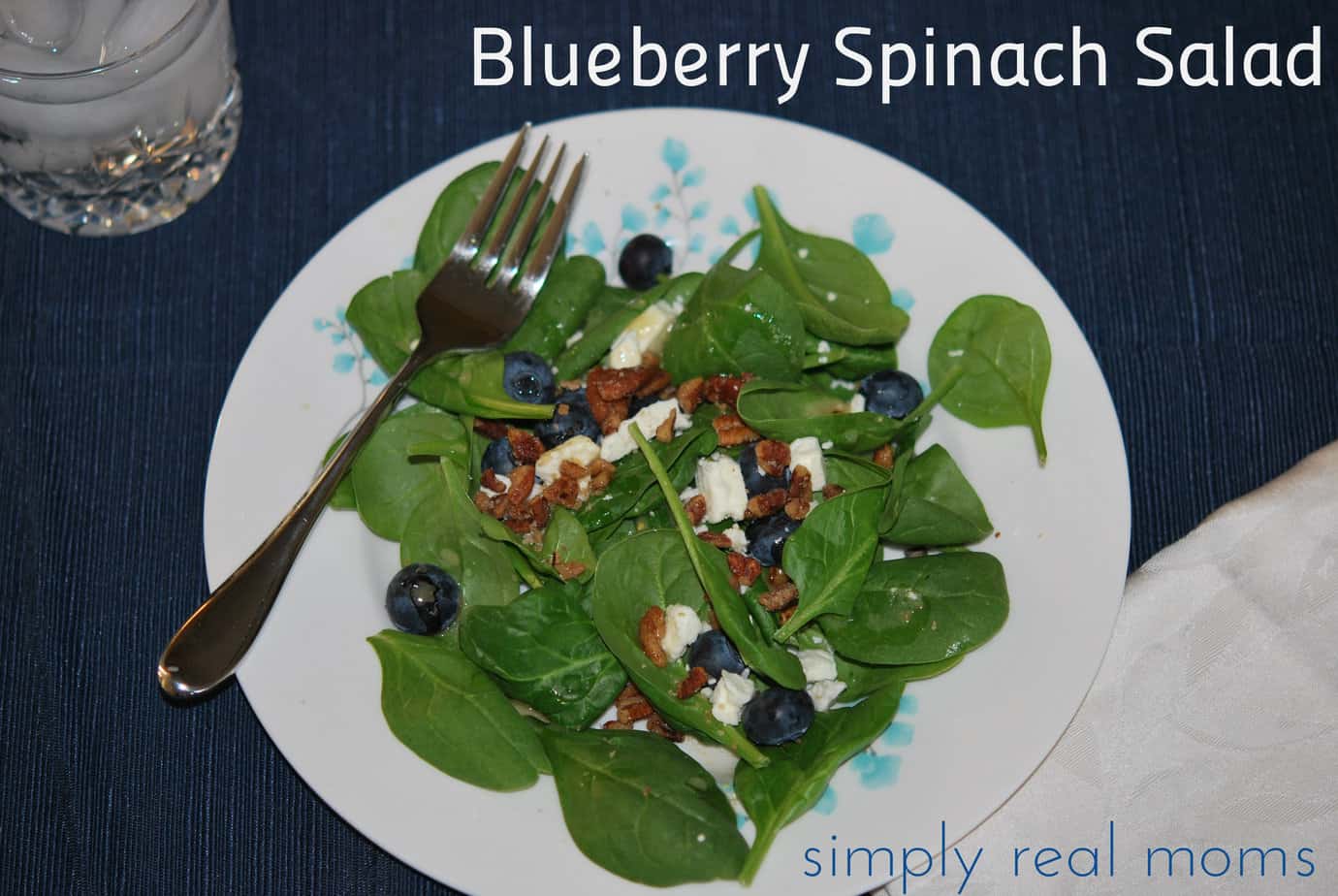 Ingredients:
1/4 cup olive oil
3 Tbsp pomegranate vinegar
2 teaspoons dijon mustard
1 teaspoon sugar
1/2 teaspoon salt
1 (10 ounce) package fresh spinach
1 (4 ounce) package reduce feta cheese
1 cup fresh blueberries
1/2 cup chopped candied pecans
Directions:
Step 1. In a jar with tight-fitting lid, combine olive oil, vinegar, mustard, sugar and salt. Shake well and set aside.
Step 2. In a large salad bowl, mix the spinach, feta cheese, blueberries and pecans and refrigerate until just before serving.
Stept 3. **Very Important** Right before serving add dressing to salad mix (only add a little bit at a time until salad mixture lightly coated—you don't want to add too much because the spinach will become soggy so you may have a little left over).
*Inspired by Allrecipes.com