Cardboard Box Baby Christians
Cardboard Box Baby Christians
 We've all had it. That desire to buy your small child the best gift ever.
Maybe you did some research on which item to buy, or maybe you stood in line for hours to get something extra special. Whatever you did to accomplish it, you bought your child the best gift ever and you cannot wait to see their response!
Then it comes time to open the gift! But. Things don't go quite as planned. First of all, that shiny paper!!! It crinkles and makes such a fun sound when it tears. In fact, if we didn't encourage them to investigate the box, I'm pretty sure the child would just happily play with the paper.
Finally! The big moment! We all cheer as the child lifts out their toy. They look at it, poke it, and probably play with it for a moment, and then, what happens?
Oh, we all know what happens. The child spies the box. Suddenly the toy is left behind and the box is the most exciting part of the day. They open and shut the flaps, crawl in and out, put other things in the box and then dump them out.
We all just laugh because they are still very young, and we know that in a couple of years, the child will be excited about the gift itself. The child grows and now understands that the box is simply the object that holds the real gift.
Cardboard Box Baby Christians
When a new Christian receives Christ we are often enthralled with the idea of the gift itself. In western culture, there is a bit of emphasis on wrapping. Big perfect church with lots of people wearing perfect clothing. Joyous worship services and bands and all of that combined with the realization that you've just received the best gift ever makes it oh-so exciting!
We open that box and pull out the gift. 
Can it be?!! Does God love even me?
Oh! My sins are forgiven!
Wow! This freedom from bondage that salvation brings, what an amazing gift!
And it's all so wonderful!
But… Just like a small child, how many of us suddenly lose interest in the gift and start paying attention to the box?
This box brought me such a wonderful gift! May there are more gifts in there? And we sort of put aside the greatest gift known to mankind and we dart back over to our box. "Please box, can you give me this?" "Please box, I know you want me to be happy, and getting this raise would make me so happy".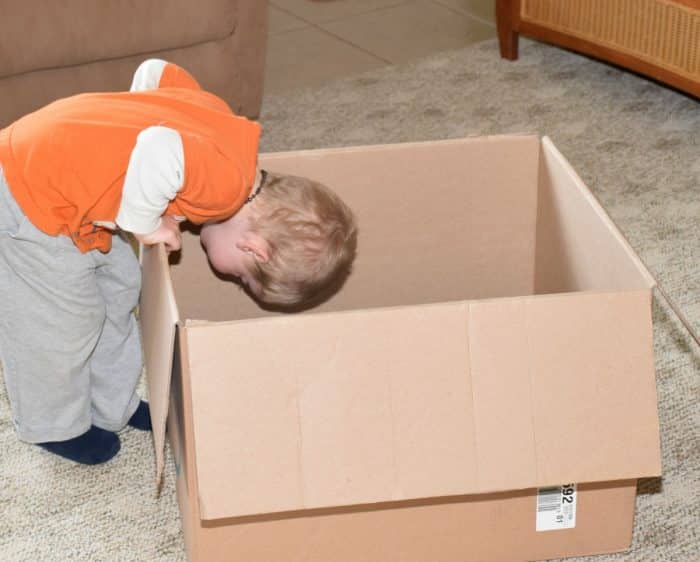 And when the box doesn't give us what we are demanding, then our tune changes a little. "Why aren't you giving me what I want? Why aren't you giving me what I'm begging for? Don't you care about me anymore?"
And the "box:? It's already given you the very best gift known to mankind. God gave us his very own son. The "box" has already given its gift. Why are we still standing there with the box? It's time to take the gift and use it!
[click_to_tweet tweet="The 'box' It's given us the very best gift known to mankind, Our Salvation. Why are we demanding more? via @aproverbs31wife" quote="The 'box' It's given us the very best gift known to mankind, Our Salvation. Why are we demanding more? via @aproverbs31wife" theme="style6″]
The truth of the matter is, God loves to give us good gifts and that's exactly what he is: GOOD.
But we are mere humans, the created beings and like a child, we cannot often see that it's really the spinach and broccoli that's good for us and not the chocolate-covered donuts.
Let's take our gift, that beautiful perfect plan of salvation that has been given to us, and rejoice in it. Let's trust that our heavenly father only gives us good things, let's trust that his main concern is our eternal souls!