Caring for Our Own, or Others?
The church fellowship that I grew up with didn't support missions. They did support the idea of caring for our own in our church, but if a member wished to become a missionary, there was no support for them from the church.
As a young teen I felt God calling me to be a missionary. I didn't know where to go with it though and due to the fellowship we were a part of at the time, my parents were no help. I remember struggling and floundering for a long time. I felt God calling me to be a witness for him, but I didn't know how.
However, God doesn't call us to do the impossible. If he calls, there WILL be a way. We must ask him to show us, and seek his will by searching the scriptures.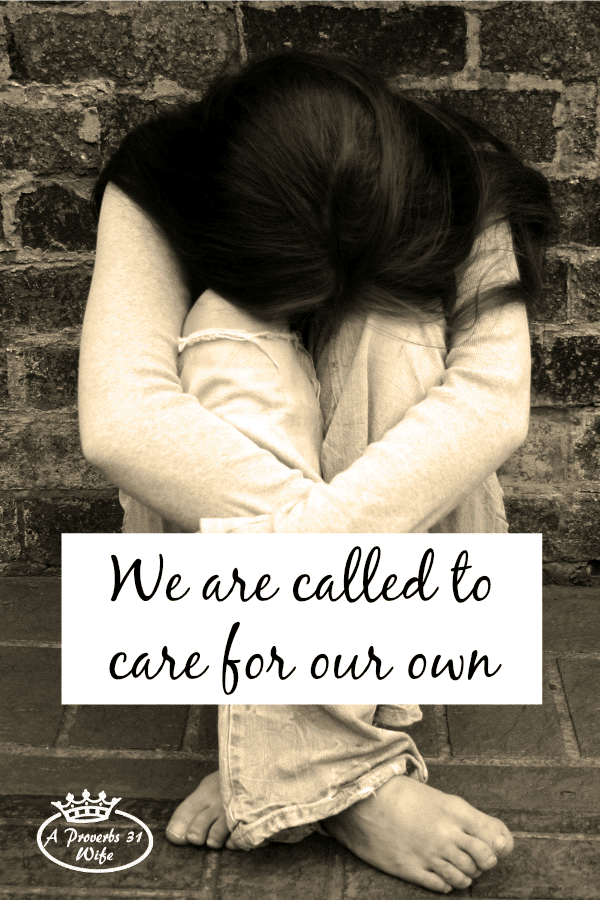 1 Timothy 5:4 reads this: But if any widow have children or nephews, let them learn first to shew piety at home, and to requite their parents: for that is good and acceptable before God.
It took awhile for me to hear what God was telling me. He did indeed give me a mission, but it wasn't in foreign jungles, or in the deserts of Africa. It was in the comfort and privacy of my own home.  It took even longer to embrace that calling. Why? Because I thought God was calling me to some great job serving him, and instead I'm in the kitchen washing dishes so to speak.
But, washing dishes is very important. If there are no dishwashers, then there will soon be no clean dishes for the food, and the servers that one sees will no longer have a job either.
It comes down to caring for our own. Piety, or charity begins at home. If we are not caring for our own, do we really think we can take care of others?
So what if you are not another Billy Graham, or Gladys Aylward? So what if no one knows who you are?  The greatest calling a person can have is the one God has called them to.  The greatest calling the young girl I once was could have, is the ability to help raise her two younger brothers.
The greatest calling the mom that I am now can have, is to raise my young son.
God calls a few to go overseas. He calls a few to what looks great in our eyes. But he calls us all, to care for our own.
What does caring for our own mean?
Start in your own family. Are there widows? Make sure they are provided for, help out with handyman things and such. Widowers? Food is a great way to help. Young family that may be struggling financially?
Next look to your church family. When you are involved with your church family, you will likely hear of various needs and learn of people who need help.
Finally, look to your community and discover needs there. We have an Angel tree in our community for kids in the cps program, there is the Toys for Tots program, and food banks will often have a program for other needs too.
By no means am I saying don't support foreign missions, or that it isn't just as important. What I am saying is don't get so caught up in helping the poor overseas, that you fail to see those in need of help that are right under our noses.