8 Great Ways To Bond And Celebrate Halloween With Your Kids As A Christian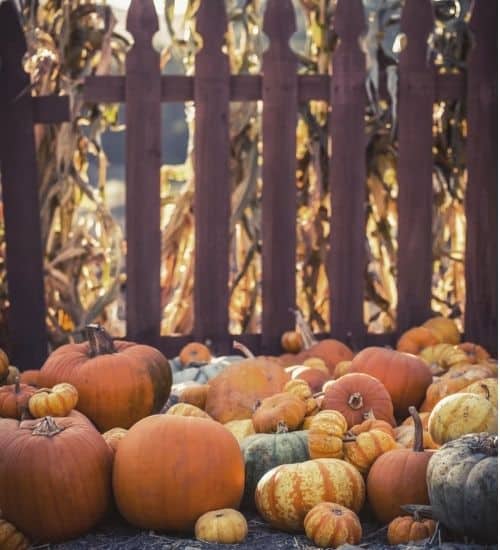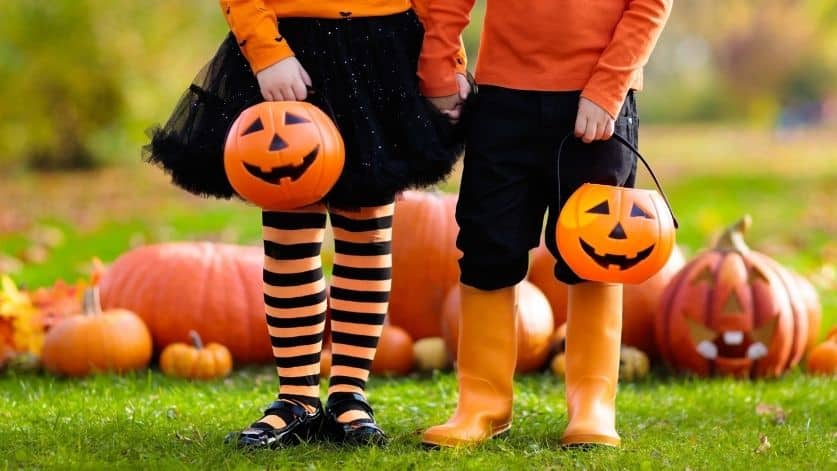 Do you ever wonder, how do you celebrate Halloween with your kids as a Christian? When I think of Halloween, I think about how much fun I had as a kid. Trick-or-treating, costumes, the scary movies on TV. I loved it all!
I didn't start realizing a lot of things until I was married to my husband, who opened my eyes up to so many things that I was opening myself up to and I didn't even know it.
As our relationship with God grows closer than ever, both of us had to have a really close look at how we were going to celebrate Halloween going forward…and if we were even going to celebrate it. And there are so many things to consider.
Should We Celebrate Halloween As Christians?
This is a question that keeps being asked, and a question that my husband and I have asked ourselves many times. Should we be celebrating Halloween with our kids, even though we are Christians? The truth is…this is a conversation between you and God.
No one can tell you what you can, and cannot do. (Except God, of course). And there's the Bible.
However, you can pray about it and feel what is in your heart. If something is convicting you, you should probably not do that anymore.
Feel God's presence and let Him lead you to the right decision for your family.
Should We Let Our Kids Go Trick Or Treating Even Though We Are Christian?
This is a question that my husband and I have asked ourselves many times. Honestly, in my personal opinion? It depends. It depends on how far you take it…are your kids dressing up as cute princesses or demons? Are they dressing up as a firefighter or a really scary vampire?
These things are between you and God. One family may not feel conflicted, but another family might. It's honestly between you, God, and your spouse.
8 Awesome Ways To Celebrate Halloween With Your Kids as A Christian Family!
1. Keep The Costumes Fun & Not Scary
It's probably not a great idea to dress your kids up in scary, evil-looking costumes! I feel this way for a few reasons. As Christians, are we setting a great example if we're dressing up as scary evil creatures? I don't think so.
However, I do believe there are some fun "scary" ones. But really, it all is up to you. It's something you have to decide.
2. Create And Do A Halloween Advent Calendar
This is one of my husband's best ideas to date! Every Halloween, we set up an advent calendar for the kids. It's really fun for them and also for us!
The short version is this: Find something you can use every day for the month of October. Each day, there will be something inside of it. Candy, small toys, small "prizes", you can really get creative and make it your own!
We like to do a mixture of all of those things. And we also add in a Halloween devotional as well, where we talk about Halloween and how we don't have to be scared of anything because God has reign over all!
Doing an advent calendar for Halloween is so much fun and something you won't regret. The best part is the memories that will be made!
Here's a whole list of other Halloween activities you can do as a family!
3. Include The Bible
Did you know that there are Bible verses that speak directly about fear? It is a good idea to talk to your kids about why we should NOT be scared on Halloween. Because God is bigger than any of our fears!
Here is just one verse on what the Bible says about fear:
For the Lord your God is living among you. He is a mighty savior. He will take delight in you with gladness. With his love, he will calm all your fears. He will rejoice over you with joyful songs." Zephaniah 3:17
4. Watch Kid-Friendly Halloween Movies
There aren't just scary movies for Halloween! But there are feel-good movies that you can watch with your family! Here's a list of Halloween movies to watch with your kids:
Double, Double Toil And Trouble
Twitches (And Twitches Two)
Halloweentown
Monster House
Goosebumps
The Addams Family
Coco
The Little Vampire
Paranorman
Hotel Transylvania
Casper
Hocus Pocus
Frankenweenie
Coraline
The Haunted Mansion
Just to name a few!
Of course, check these movies out for yourself and use your own discretion. (My husband literally watches everything BEFORE our kids do, to make sure it's something we want them to watch)
Here's a whole list of kid's Halloween movies, but as I said, please make your choice wisely, as some of these may not be up your alley!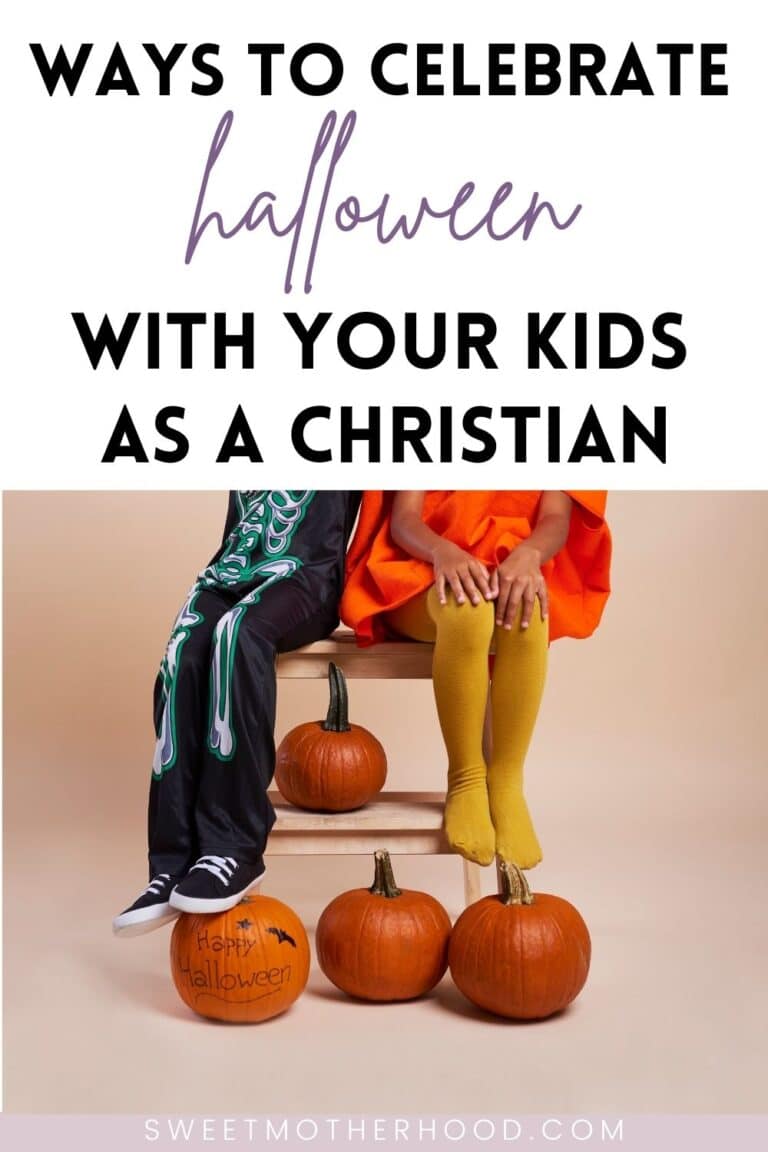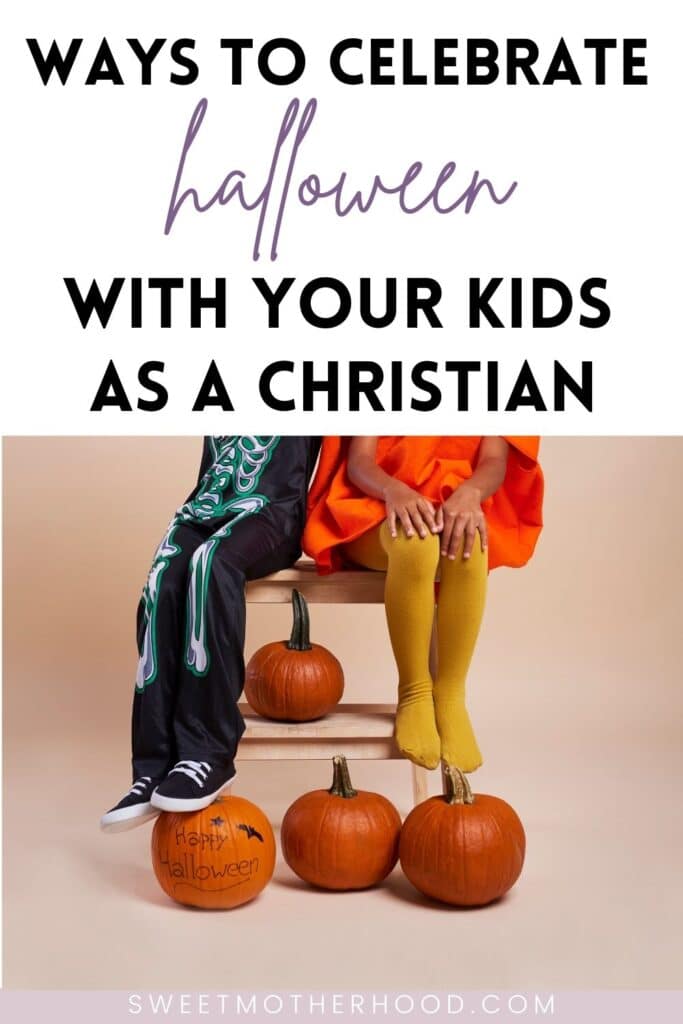 5. Pray & Have Deep Conversations
So, in addition to just reading the Bible and sharing verses, be sure to actually talk and have deep conversations about Halloween. Pray with your children over Halloween, pray with your spouse about how to celebrate Halloween in your family as Christians.
6. Pass Candy Out (With A Twist!)
Another cool idea is to get involved and pass out candy! But here's a cool spin, instead of just passing out a bag of candy, pass out candy but put a card for your church in the bag of candy!
This is a great idea for people who aren't that social because it allows them to still get the word out. And, it doesn't put pressure on the people who don't like being approached…especially about religion.
So, in a way, it takes the pressure off both ways! And hopefully, they see the card and will feel the urge to attend church!
7. Decorate!
One of the fun things about Halloween for us is the decorations. We love to decorate the inside of our home. Of course, not with scary stuff, but with fun fall and kid-oriented Halloween decorations!
We also like to do fun things outside like the cute scarecrows and a few pumpkins, and some bails of hay. (Although our kids do think the scarecrows are creepy…)
8. Find A Family Halloween Event
One of the cool things about Halloween is all of the kid-friendly events! It's fun to research and plan an event that your whole family will love!
Church Trunk-R-Treats
School Trunk-R-Treats
Pumpkin Patch Visit
Zoo (Visiting during Halloween season)
My personal favorite is the church and school "trunk-r-treats", because what a fun way to support your church and kid's school!
So, as you can see there is a lot to consider when you think about celebrating Halloween as a Christian. My best advice is to pray about it and let God guide you toward your decision as a family. I hope this helped you fill your home and hearts with ideas to celebrate Halloween!
Realted Posts: How To Make Time For Prayer As A Busy Mom