Cheap Ways to Celebrate Valentine's Day ~Love Language Version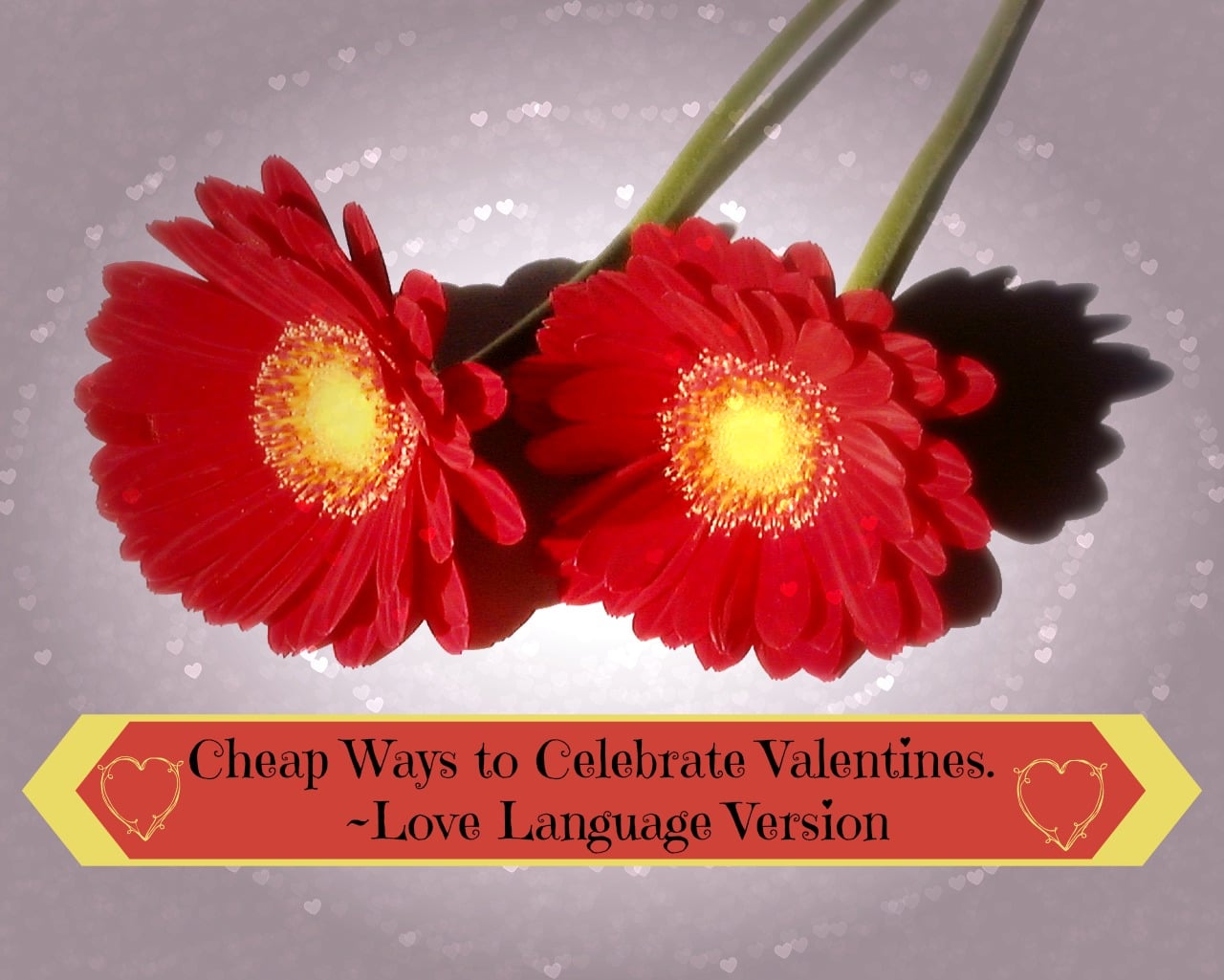 Financially, with hubby being laid off for 6 weeks, Jan and Feb are the worst months for us. But that don't mean we don't do valentines. So what are some cheap ways to celebrate Valentines day?
Let's consider love languages. If you haven't read the book The 5 Love Languages, I highly recommend it. Today I'm going to share cheap ways to celebrate Valentine's day, for each love language.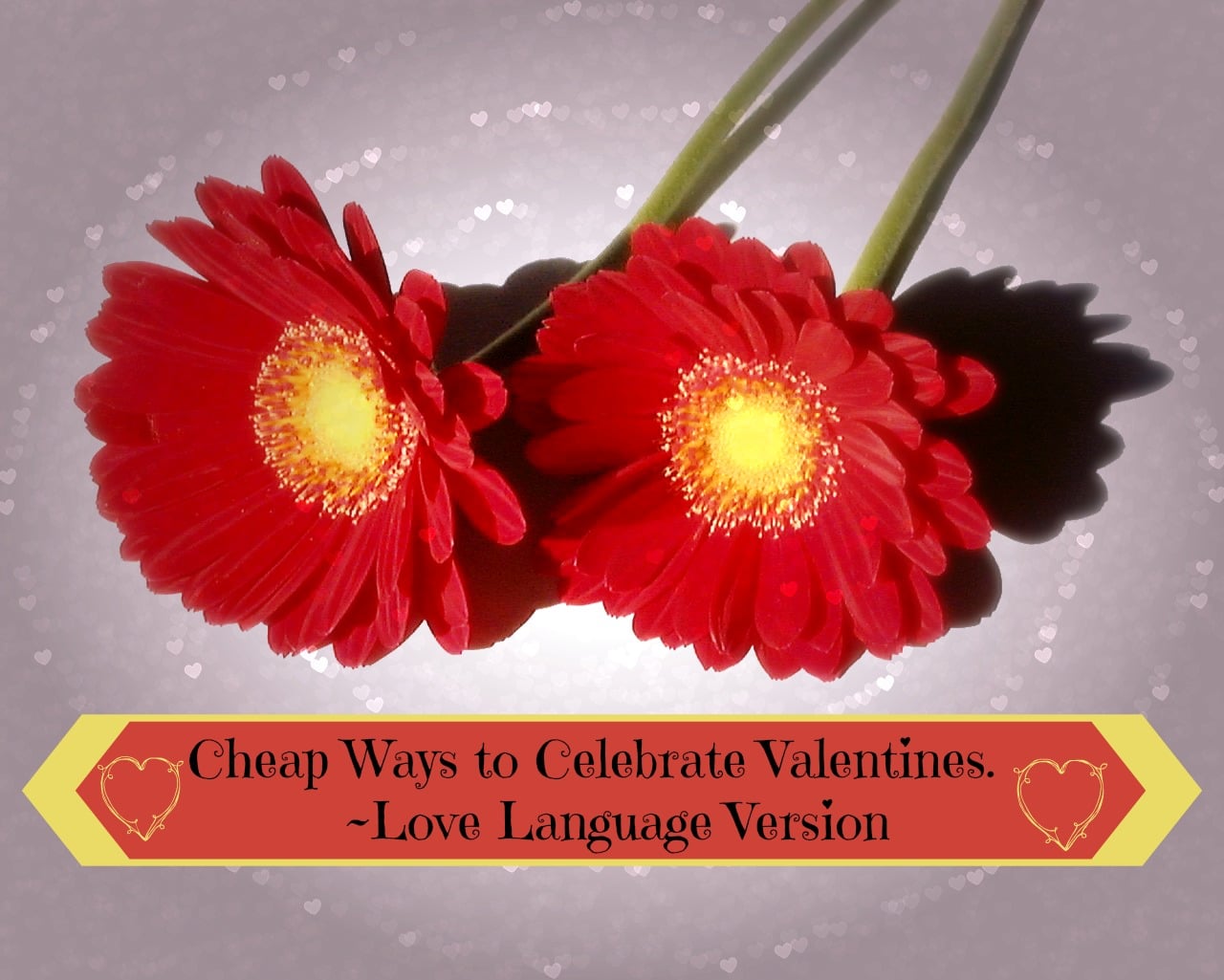 Cheap Ways to Celebrate Valentine's Day ~Love Language version.
Touch. If your man's love language is touch, then this is a simple one. Light some candles, set out oils and lotion and then proceed to give him a full pampering session. Gently rub his scalp, massage his back and rub his feet. And of course, don't forget the grand finale!
If words of affirmation melt your man's heart, the start the day off with a love note in his lunch box, or send him a text at lunchtime. Write him a love letter and serve it up with dinner. Or, make one of these little books.
Does he love to Spend Time with you? Rent a movie and watch it with him. Put together a puzzle. Go to a museum. Take a walk together, if there is snow on the ground, tossing a bit of it about will add to the fun. Or, just sit together and talk, or don't talk. Time is hubby's love language and sometimes he is quite content when I sit next to him with my book and absently play with his hair.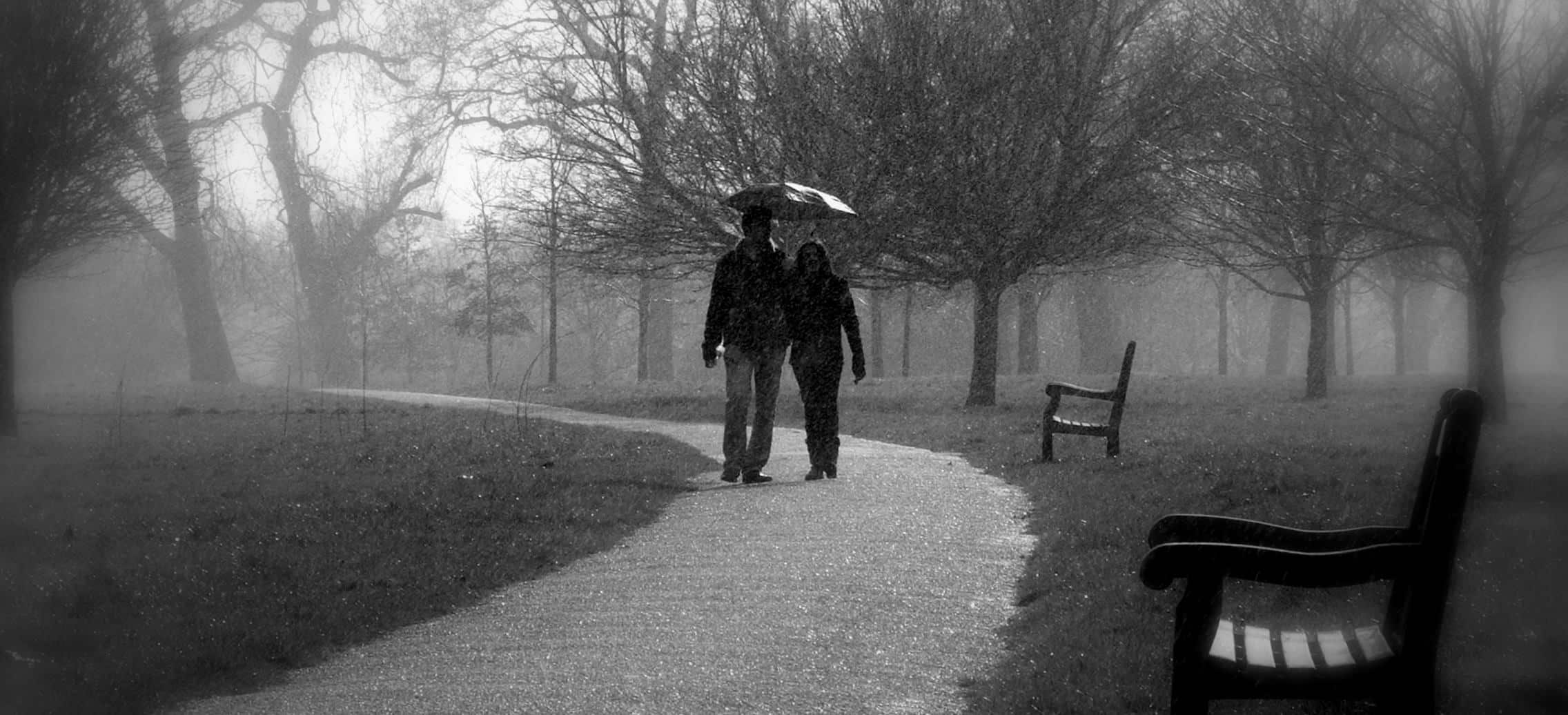 Do Acts of Service warm his heart towards you? Organize his sock drawer, make sure the house looks nice for his return.  Meet him at the door and offer to take his coat/lunch box etc.  Fix his favorite meal and be sure to serve it wearing a cute apron. Other clothes, optional. 😉
Are Gifts really his thing? You don't have to spend a lot. Make him a card to let him know how much you love and appreciate him. Put a box/bar of his favorite candy, with it. One of those 52 Things books would be great too.
Don't know what your man's love language is? You can hit them all. Text him at lunch and tell him how much you love him. Make him a card and list at least 10 things you love about him in it. Make his favorite desert for supper. And later spend time together and give him a nice massage.
Now, the thing about Valentines… Is it really necessary to go all out on one day of the year to show him how much you love him? Naw. Really, it can put a lot of expectations on both of you that really isn't healthy for any relationship.  Besides, if you have kids, how easy would it be to do much of what I've mentioned here?
The point is, you can do any of this stuff any time. But, if you are the couple who likes to do something on Valentines, these are some cheap ways to celebrate valentine's day together.