Chipotle Cinnamon Sliders – A Fast and Easy GF Dinner Idea!
Sometimes we find gluten substitutes like gluten free pasta, and sometimes we just do without it! These chipotle cinnamon sliders are fantastic and don't even need bread. Serve them up on a leaf of lettuce and enjoy!
Last month I found a recipe for chipotle cinnamon sliders and thought the combination sounded amazing. I tweaked the recipe a bit, cut way back on the cinnamon (did they really mean 2 tbs. for only a pound of meat?), and added a couple ingredients and we love it!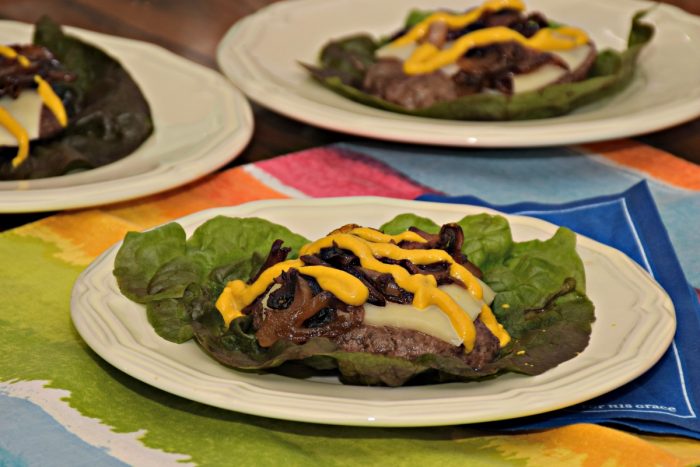 Kolton (2) isn't a big meat eater so he wasn't any more or less impressed with these than regular hamburgers, but Malachi (1 and just starting to get meat) ate every bit I gave him!
While the sliders by themselves are tasty, it's the caramelized onions and mushrooms with balsamic vinegar that makes the meal! Topped with a slice of Gouda cheese, the onions and mushrooms with a bit of mustard, oh my… I want to make these chipotle cinnamon sliders again and we just had them 2 nights ago!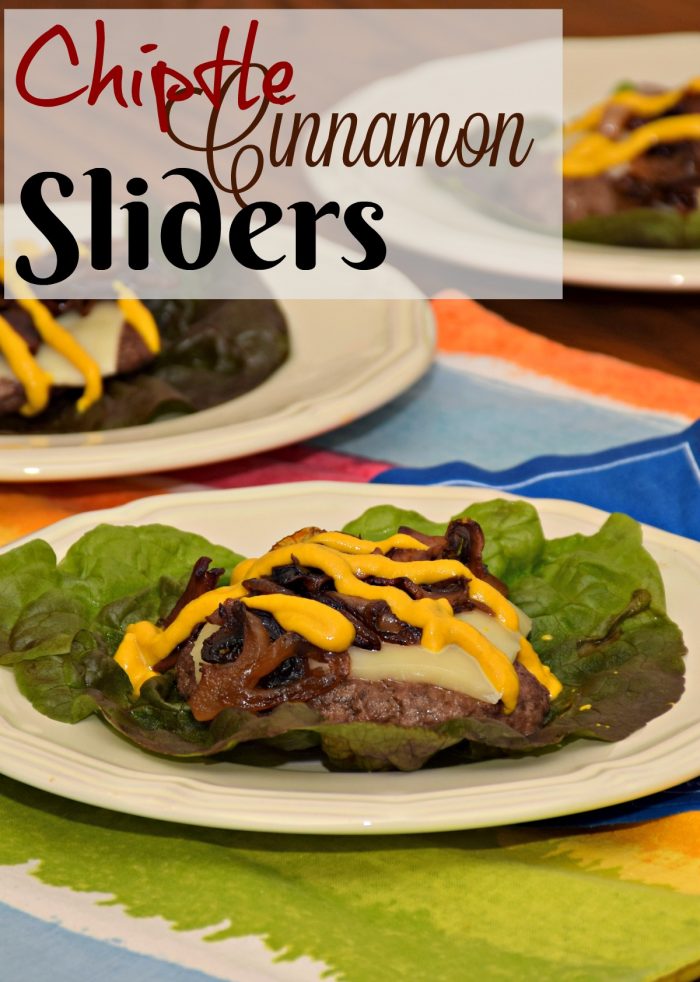 Chipotle Cinnamon Sliders
Chipotle Cinnamon Sliders - A Fast and Easy GF Dinner Idea!
A simple meal that won't disappoint. These chipotle cinnamon sliders are super easy and the caramelized onions and mushrooms are the perfect toppers!
Author:
Kendra ~A Proverbs 31 Wife
Ingredients
1 medium sweet onion
1 package mushrooms
2 tablespoons balsamic vinegar
2 tablespoons olive oil


1 pound ground beef
1.5 teaspoons cinnamon
2 teaspoons garlic powder
2 teaspoons onion powder
1 teaspoon chili powder
¼ teaspoon ground chipotle pepper
⅛ teaspoon paprika
½ teaspoon salt
1 teaspoon liquid smoke
1 teaspoon coconut oil


Sliced Gouda (mozzarella works in a pinch)
Prepared mustard
Leaf lettuce
Instructions
Heat olive oil in skillet on med
Slice onions and mushrooms, add to the hot olive oil and cook until onions are clear.
Mix beef and all spices (including liquid smoke), make 5 to 6 small patties. The spices make it easy to make fairly thin patties, Mine are usually 3-4 inches in diameter before cooking.
Once onions are clear, dump the onion/mushroom mix over into a small bowl and add the balsamic vinegar.
Add the coconut oil to the pan your onion/mushroom mix came out of and cook for 3 minutes on each side.
Once patties are done cooking, place a slice of cheese on each one and divide the onion mushroom mix, placing a portion on top each slice of cheese.
Cover for 1-2 minutes or until cheese is hot and "melty"
Serve each slider on a leaf of lettuce topped with a bit of prepared mustard!
I'm learning that cinnamon is FAR more than just a "desert spice" and really having fun with the various combinations that are resulting from my experimenting.
What do you think? Is it fun to mix up your spices and try different blends?