Last week at a blog hop I came across the most delicious sounding recipe ever!  It was for  Chipotle Strawberry Jam,  it sounded so good that the next time I went to the store I bought strawberries to make some.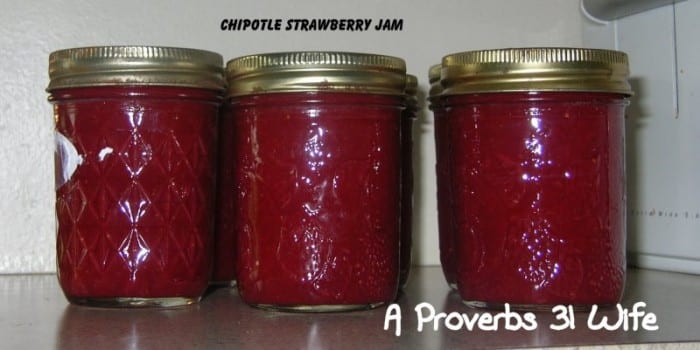 I ended up with about 8 pint, I say about because I kept "sampling" while I was making it. 🙂  It ended up a little sweeter than I like jam to be, so next time I will not use so much sugar. But I got plenty of chipotle in it!
What's that?  You want to know what you would put a spicy jam on? Well not your dinner rolls and that's for sure!
I had a ham roast in the freezer that needed ate. So I thawed it out and popped it in the crock pot. Then I poured the 7th and almost eighth jar of jam over it. Cooked it for 8 hours and voilà!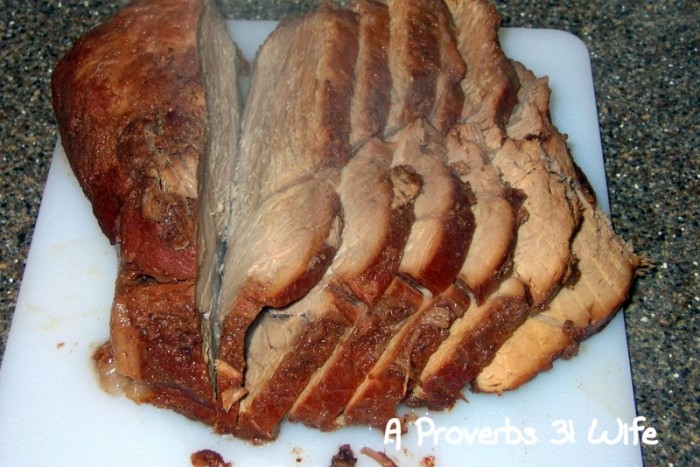 This was fresh out of the crock pot and still very hot, my picture isn't blurry, that is steam rising off of the most delicious smelling ham roast ever!   I poured the fat and old cooked jam out and put fresh jam on the side to dip our meat in as we were eating. Yummy!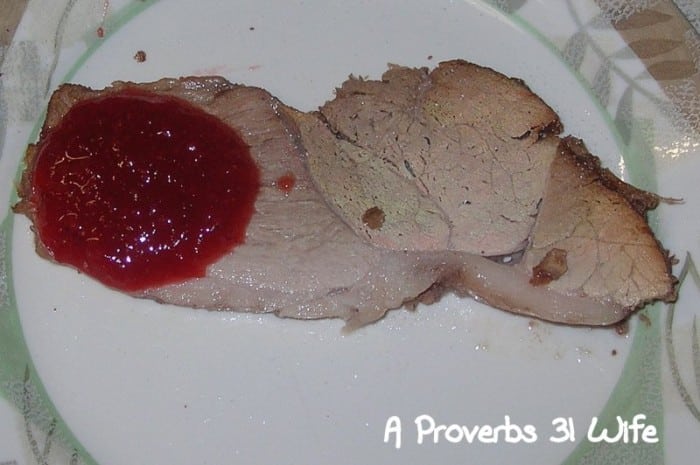 If you want the recipe so you can make you own jam, visit Cooking up Good Times. She also posted a nice little tutorial there for you as well!