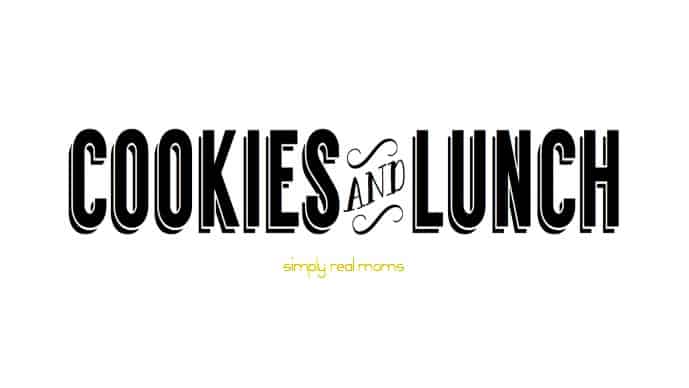 We love to party here at Simply Real Moms. Getting together with your friends and celebrating any occasion (even if it's just celebrating that it's the weekend!) is refreshing and so needed for parents and kids alike!  Recently, we hosted a fun Cookies and Lunch Themed party for a few of our friends and their simply real kids. We enjoyed a simple sandwich and fruit lunch with a make your own cookie dough station, and it was such a blast for the kids and adults!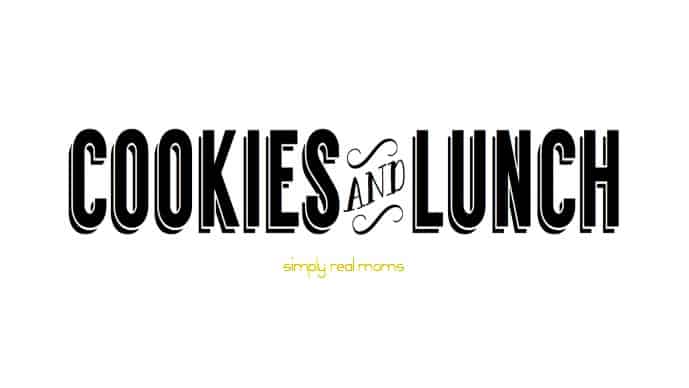 We started the party with all the kids sitting at our kids table, each had a bowl with a few tablespoons of a basic cookie dough mix in it (enough to make 2-3 cookies each). The table had a buffet of different mix-ins, and the kiddos got to work choosing what they wanted in their own cookies and mixed their custom dough.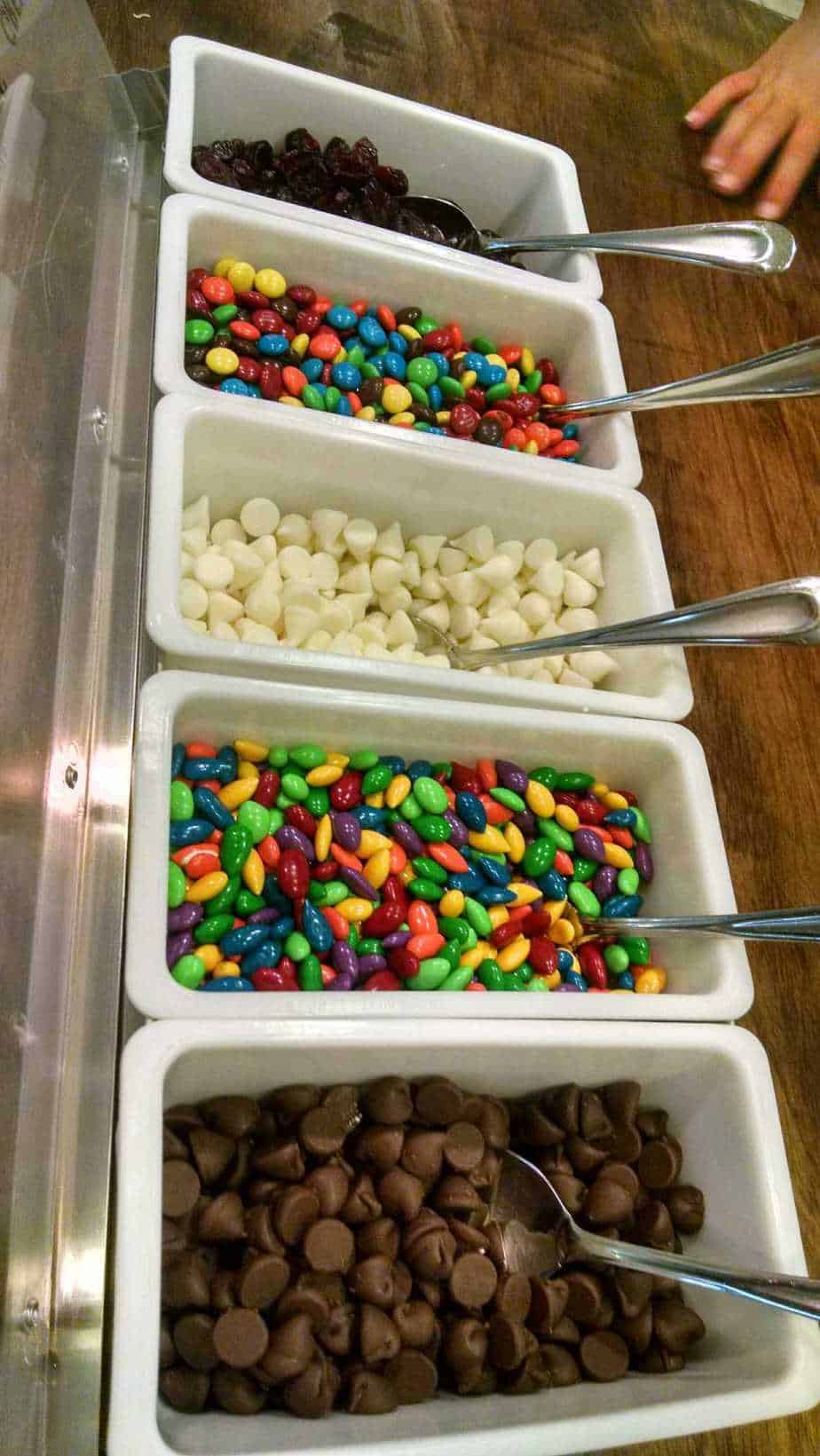 Who needs a spoon though? They ARE kids after all.
Each of the kids had their own custom cookie dough filled with goodies that they liked!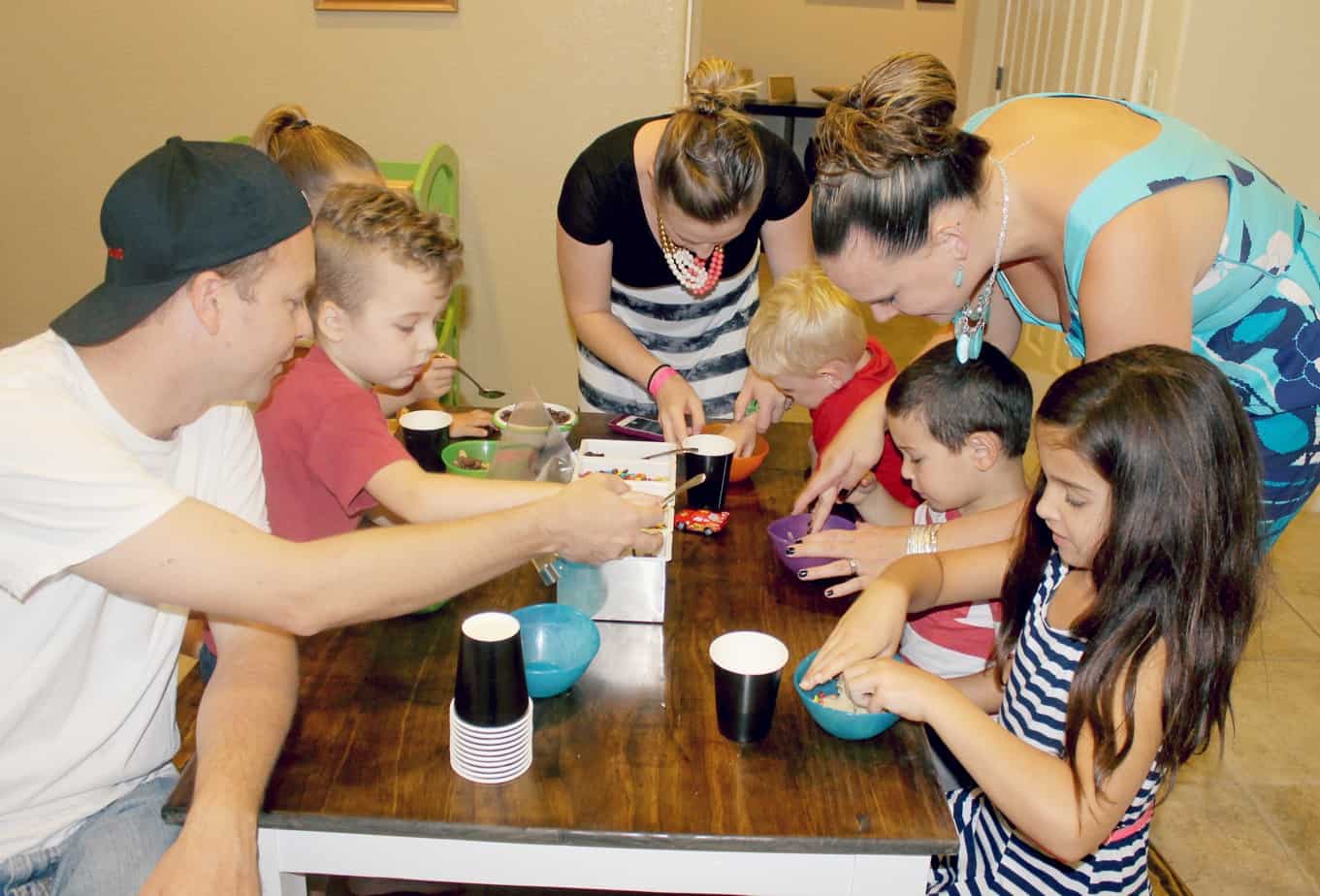 All that hand mixing wasn't exactly the easiest clean up though…thank goodness we had a hand washing station ready for the mess at hand! We set up a stool in front of the kitchen sink, and let each of the kids wash their own hands. We were super thankful to have the Delta Touch 2.0 Technology in our kitchen faucet because the kids didn't really need to even touch the sink with their grubby paws! Just a tap with their arm or the back of their hand activated the stream of water for them to wash their hands! This is seriously the best kitchen appliance for a mom whose kids are constantly needing to clean off their grimy hands.

We ate our lunch while the cookies baked in the oven, and by the time the kids finished eating, the cookies were ready for a taste testing! All of the many different combinations got the thumbs up from everyone, and the party was a hit!
Each party guest left with a take home gift of the cookie dough mix, ready to add a few ingredients and bake!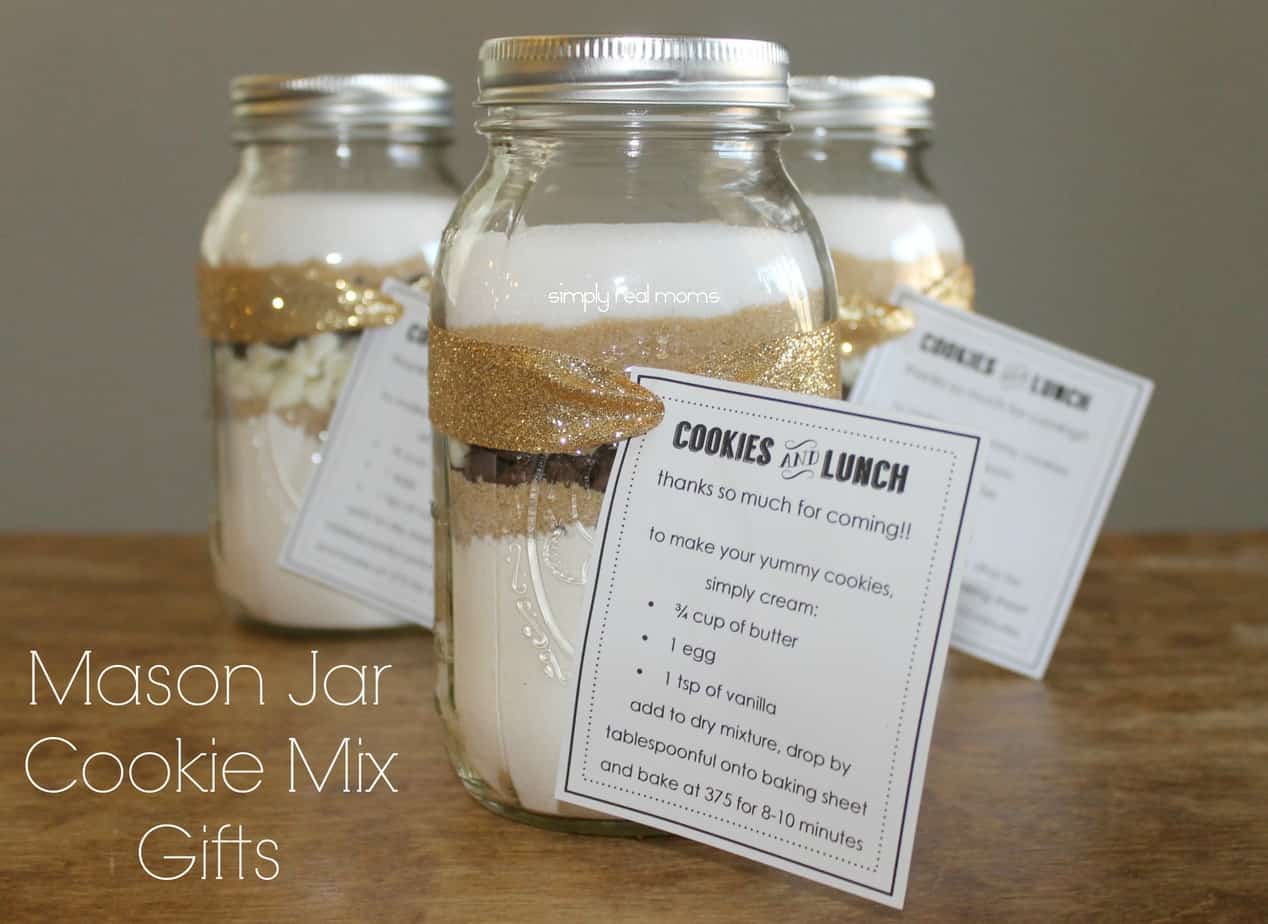 Making the mason jar cookie mixes was easy enough but who knew pouring all that sugar and flour could make my kitchen so messy! We had made them a few hours before people came over, so I had to scramble to clean up my flour dusted kitchen! I loved having my touch sensitive faucet to quickly rinse off my messy hands and cleaning cloth, it was one less step to worry about!
Here's the simple steps to making these cute gifts on your own!

Mason Jar Cookie Mix
Ingredients
1⅔ cups flour
¾ teaspoon baking soda
2 cups semisweet chocolate chips
½ cup packed brown sugar
½ cup white sugar
Quart Sized Mason Jar
Instructions
Layer ingredients into the mason jar in the following order:
Flour, Baking Soda, ¼ cup Brown Sugar, Both Chocolate Chips, ¼ cup Brown Sugar, White Sugar.
Top with lid and give as a gift to someone who would love cookies with these instructions:
Cream together ¾ cup butter, 1 egg and 1 teaspoon of vanilla. Mix with ingredients of the mason jar, drop by tablespoonful onto a baking sheet and bake for 8-10 minutes at 375.
We used the same recipe for our basic cookie dough mix at the party, simply omitting the chocolate and white chocolate chips.
Want to throw your own cookie dough station? The mix in possibilities are endless, but we used:
Chocolate and White Chocolate Chips
Mini Candy Coated ChocolateDried Cranberries
Candy Coated Sunflower Seeds
Quick Oats
Nuts
Get creative and have fun with it! Don't worry about getting messy, half the fun is in the mess.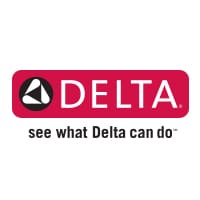 Why do people treat mess like it's a bad thing? It's actually the evidence of a life well lived. When you're out there making, creating, doing and playing, embrace your #HappiMess and let Delta kitchen and bath innovations help clean up so you can do it all again tomorrow.
Compensation was provided by Delta via Mode Media. The opinions expressed herein are those of the author and are not indicative of the opinions or positions of Delta.