Did you know that your toddler can eat couscous?
Yep!
Not only eat it, but without a terrible mess!
Here's what couscous normally looks like: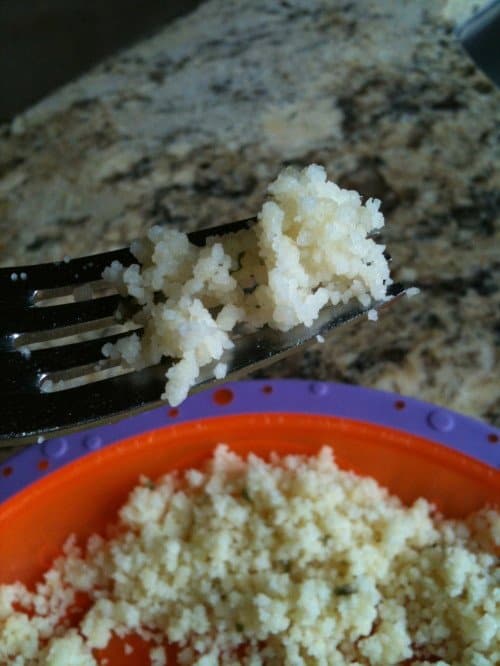 It's like mini rice. It's so yummy, but can you imagine giving it to your 2 year old like that?! Uh, me neither.
So here's a little mom to mom tip for making it tangible for little ones.
DISCLAIMER I did not say "no mess". I'm talking about toddlers here…
Here's how.
I cook up a box of couscous. We like Near East brand, and their Herbed Chicken and their Roasted Garlic and Olive Oil flavors are my favorite!
While it's still hot, dump it all into a baking pan, preferrably an 8X8 or a loaf pan.
Stick it into the fridge.
Once cooled, you cut it into squares and pop them out of the pan. Lightly reheat (or eat them cold, they're still great!) and enjoy!!!

Couscous squares that little ones can eat, too!