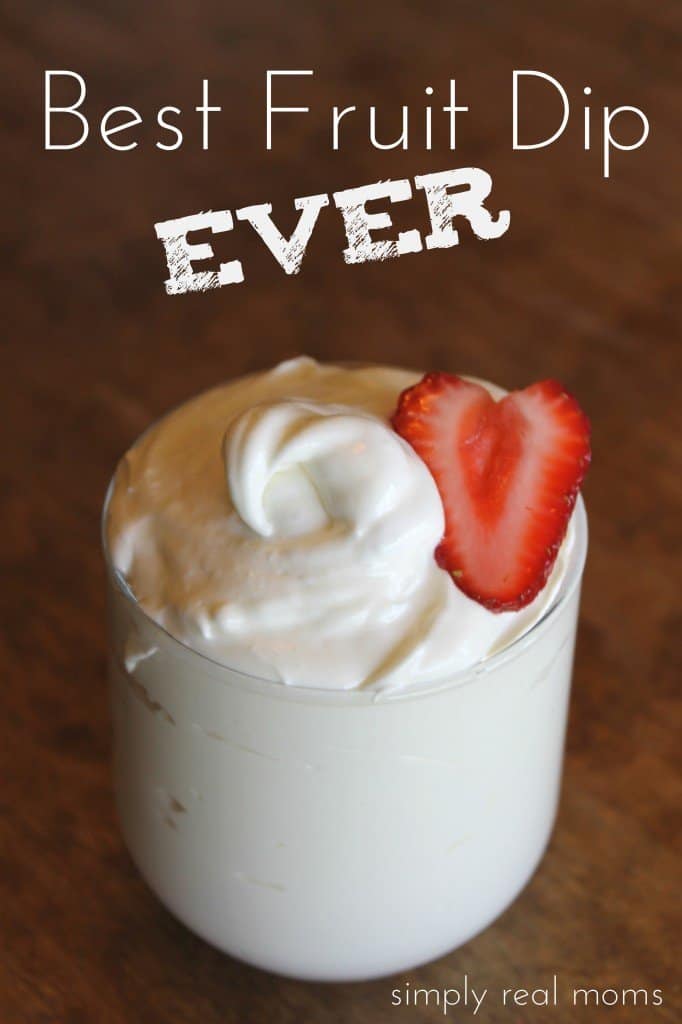 I love me some fruit, but what I love more is dipping fruit into this dip! Thanks to my sisters-in-law, who made it for my wedding reception, I now have the recipe to hands-down the best fruit dip in the world. No Lie.
It's very simple to make, and only takes three ingredients!
I even used it for the "Clouds" in my fruit rainbow this St. Patrick's Day!! Did you see THAT POST?!
It's not just great on fruit, either! This recipe makes enough for you to put on graham crackers, cookies, or top a bowl of strawberries with this instead of whipped cream!
Enjoy!