Creativity Can Be Exhausting and The Lesson I Learned
"Creativity Can Be Exhausting" has been compensated by Collective Bias, Inc. and its advertiser. All opinions are mine alone. #MullerMoment #CollectiveBias
Have you ever had the perfect idea? I mean the type of idea that is going to knock the socks off of all who see it?
I did. Let me tell you about it. This idea was so perfect that I nearly did a happy dance just thinking about it. It was going to look beautiful, I would take an amazing, perfectly staged photo and blog about it.
In fact, I humbly figured that this idea was so great that my post would probably go viral. It was Just. That. Great.
My pride didn't stop there though. Oh no. This post was going to have a video with it. I've read that video can really improve your visitor's experience on-site and I was going to do it. Never mind that I don't have a lot of experience. My head apparently, was large enough to handle it.
Let me explain.
Creativity Can Be Exhausting
Last Saturday I visited a local Walmart and sampled a bit of the Müller® Ice Cream Inspired Yogurt. I ended leaving with several containers of it. The yogurt was amazing; just right, with a bit of wrong. 🙂
I wanted to pair the chocolate mint with a dark chocolate brownie. But here is where my creativity outran my skills. Just a brownie and Müller® Ice Cream Inspired Yogurt wasn't good enough for me. No. I was going to turn those brownies and the yogurt into a roll.
It was going to be epic.
So I got started. I was a bit tired though, and somehow or the other totally forgot to add flour. Oops! Minor set-back though. With a still inflated head, I made my brownies again the next day.
The brownies turned out great. I spread my yogurt over the top, rolled it up and placed it in the freezer, fairly dancing with delight over my success. It was all going well until I pulled it from the freezer to slice.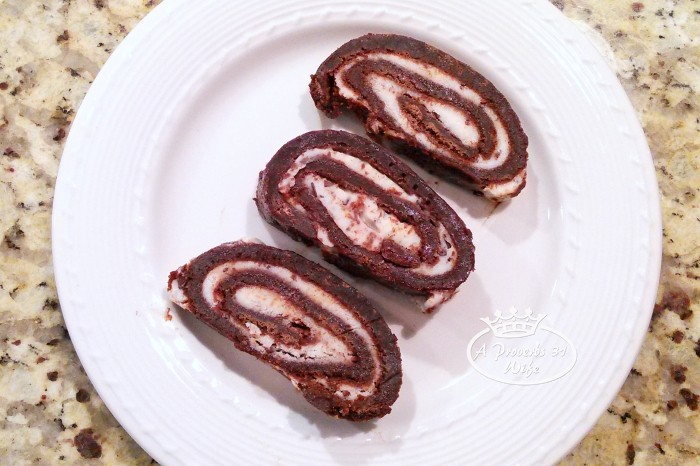 This was NOT a success!
What to do, what to do?!?
As the hot air is leaking out of my once over-inflated head and salty water leaks from my eyes, I consider what went wrong.
After much pondering, I figured out where I went wrong and decided try again. This time would be THE time. After all, third time's a charm! Right???
I get up extra early the next morning and bake another pan of brownies. On my way to work, I stop at Walmart and pick up some more yogurt.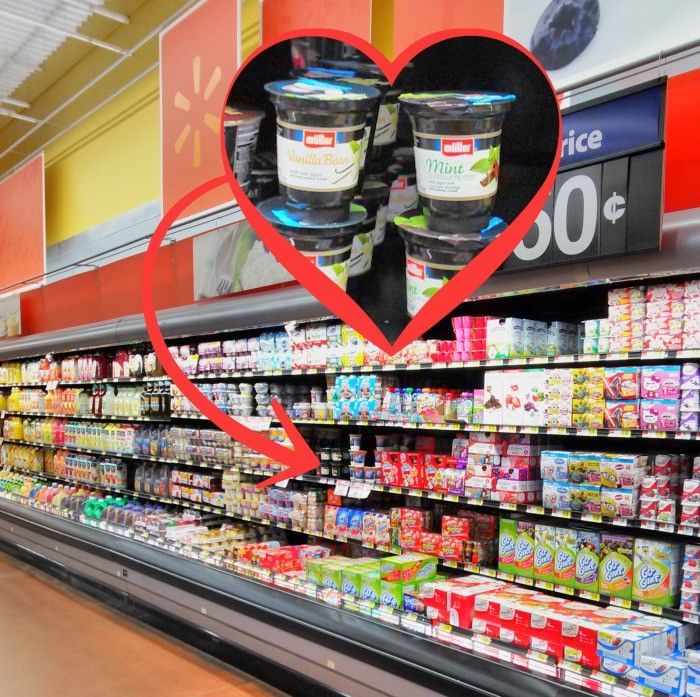 Once I get home from work, I set up my work area and camera and begin to film/assemble my dark chocolate, frozen yogurt roll. I carefully corrected where I went wrong the time before and placed it in the freezer again.
I was so confident that the result would be amazing that I even shared a sneak-peak on Instagram.
I check out my video. It turned out really good. The lighting was great, I stayed in the camera range, my words were clear and flowed nicely; it would only need a small amount of editing.
Then I heard it.
I'm working with Müller® Ice Cream Inspired Yogurt, but here is what I say: "I really love this Müller, it is so good". Really?!?! This is a new product, who is going to know what I'm talking about?
Even worse? It sounded like I said Miller!
Sigh. No video this time folks. But the frozen yogurt brownie roll is going to be epic!
Epic Failure that is.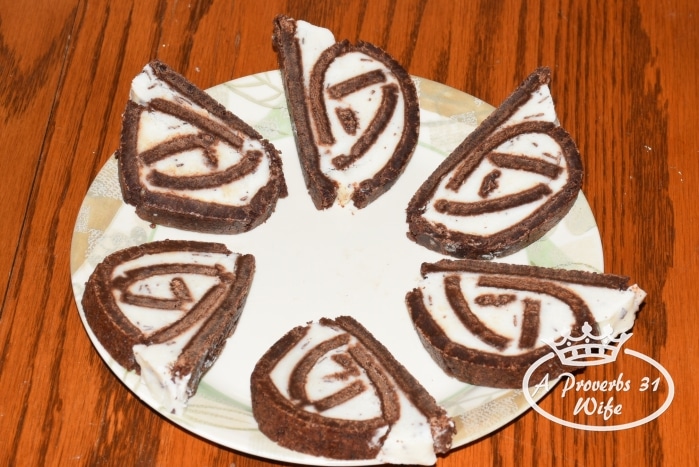 With my head now thoroughly deflated, I have to chuckle. Somehow I got so caught up in creating THE perfect desert to go with my post, that I actually forgot the theme I was supposed to be going with.
The theme is how I find time for a #MeMoment and sharing how I like to treat myself with Müller® Ice Cream Inspired Yogurt. A time where I can just put aside all the demands of life, and just for a minute, relax while enjoying a yummy treat.
I'm sorry. Stressing over THE PERFECT recipe isn't relaxing!
So here's my "me moment". It doesn't happen very often but I do have my times. There are days when supper is easy and Kolton goes down for a nap as soon as we get home from work. On those days I try to unwind just a bit.
Today's time is simple. It's easy. It doesn't require an impossible recipe.
I grab my book, Müller® Ice Cream Inspired Yogurt, (vanilla bean flavor) and some fresh fruit. It's peaceful and relaxing.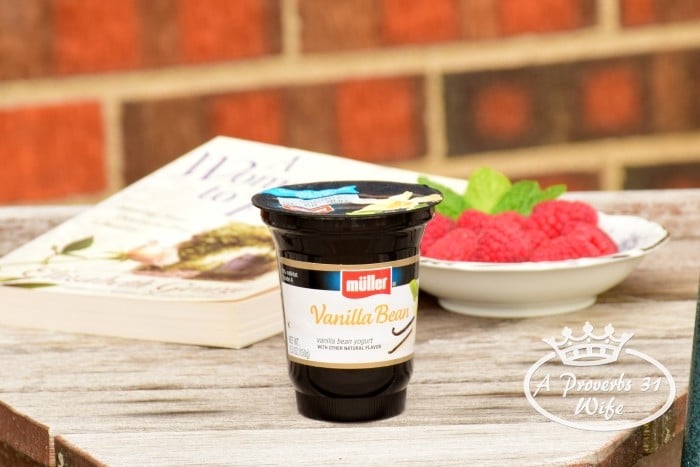 I pop a bite of yogurt in my mouth and savor the flavor. With my eyes shut, the sun lightly kisses my cheeks while the breeze is fluffing my hair. I can hear dogs barking and birds singing, with a faint rush of traffic in the background.
Forget the book, I'm taking a nap!
Do you think creativity can be exhausting? I would love to hear your fails. (Really, it would make me feel better!)
The ice-cream inspired flavors are available in Vanilla Bean, Mint Chip, and Chocolate raspberry. I took a chocolate raspberry for lunch the other day and it was tasty!
Love Muller? Visit Muller Quaker to sign up on for their mailing list and receive the latest news and offers. As a thank you, you'll also get a coupon to use toward your next purchase!