Crockpot Chicken Tortilla Soup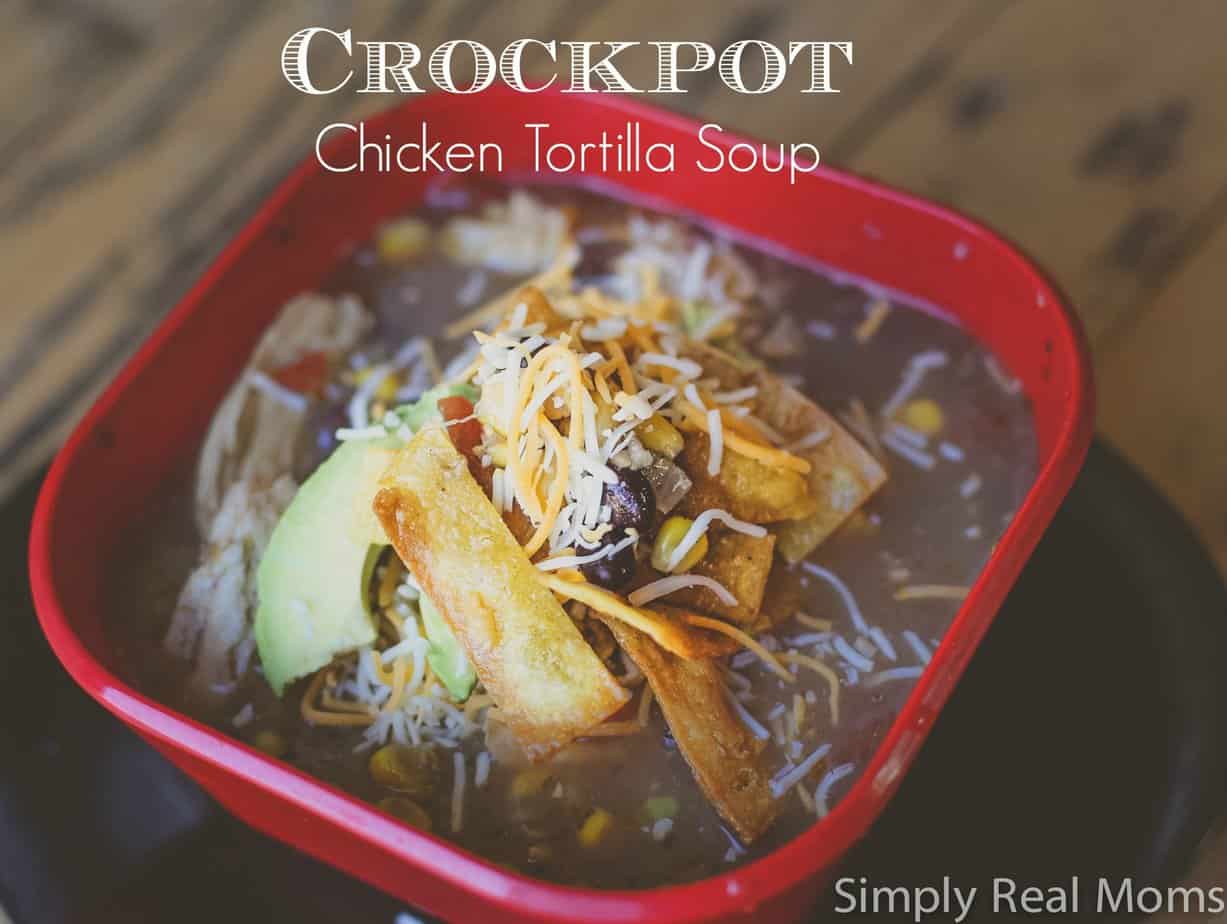 One of my favorite meals is Tortilla Soup, so I was very excited to learn to make this and share. It is so easy and I can make a vegetarian version for myself and a chicken version for my family at the same time. Crockpot meals are very convenient when working with two children. I am always looking for healthy and delicious meals to feed our family of four.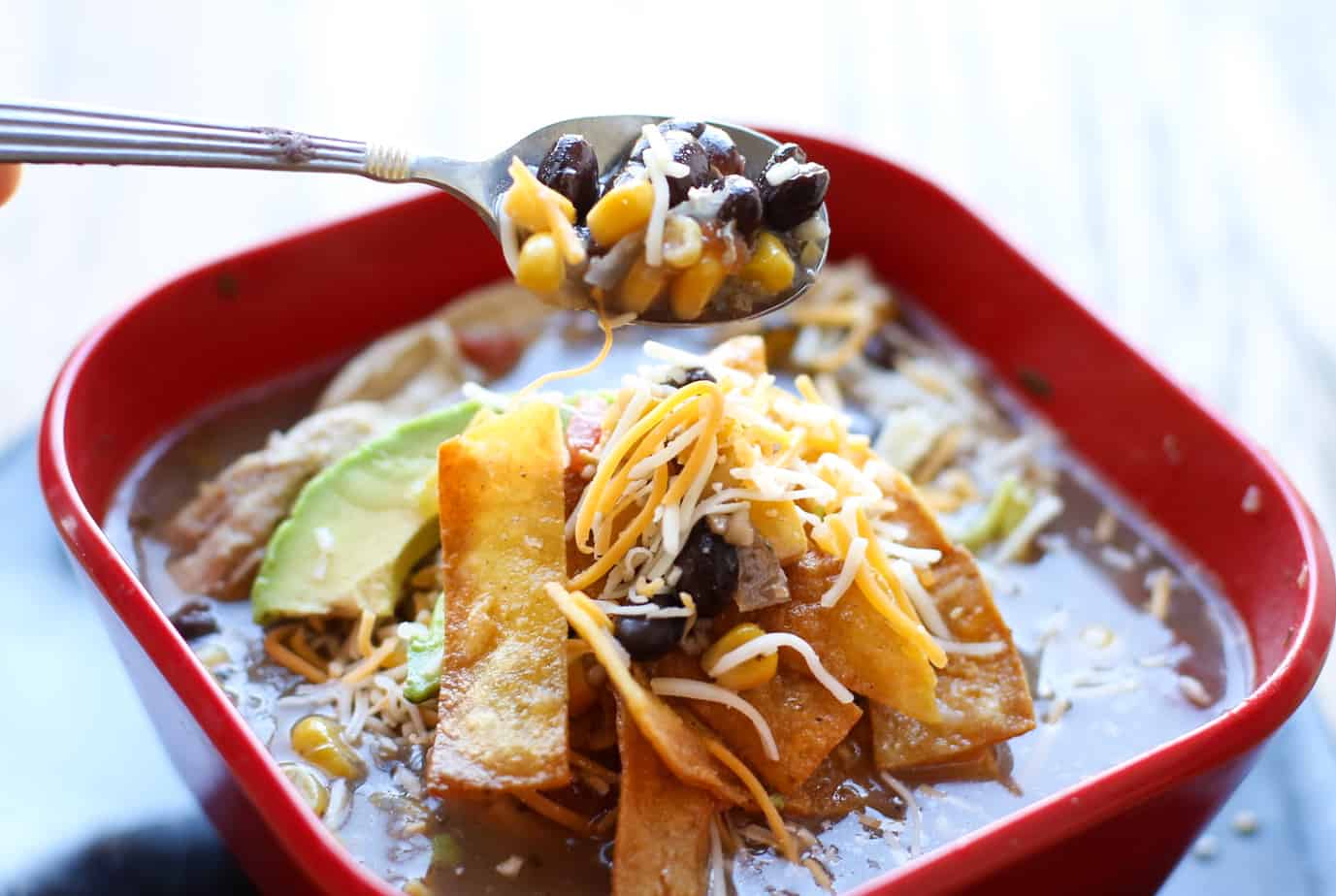 Overall the soup is pretty healthy. There are also alternatives you can add such as chili powder to spice the soup up a bit, but I am not a huge fan of spicy food so for me this was a perfect recipe. I did opt for the fire-roasted corn which was great and not hot at all once added to the soup. The tortilla strips are so easy to make and really made the soup as well as the avocado.