Cultivating a Harvest | Harvest Series pt 2 with Printable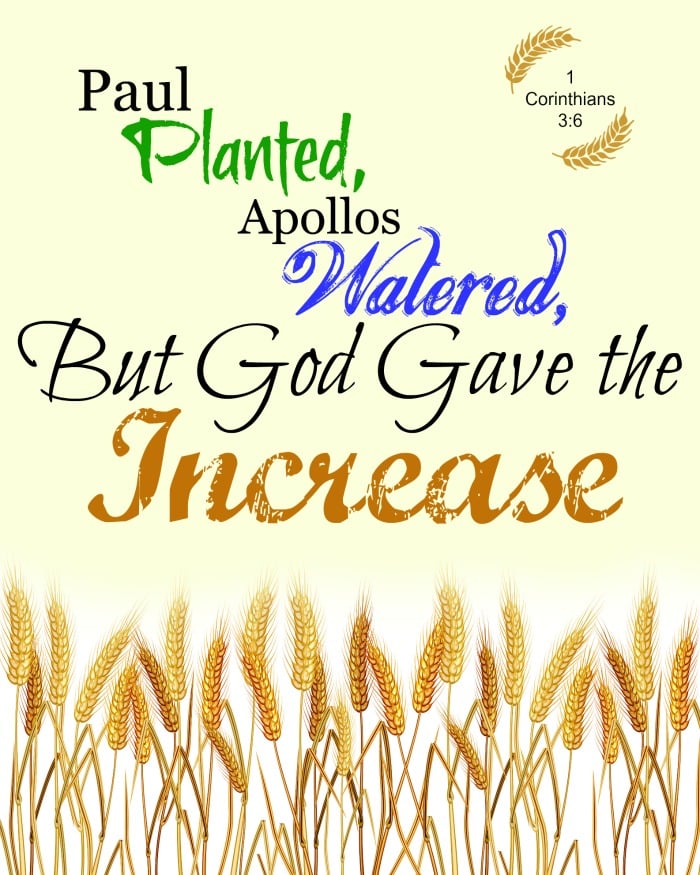 Cultivating a Harvest
As a child I remember planting seeds and just wondering when they would come up. I would dig down to the seed and see if it had started growing yet, and then watch oh-so eagerly for the first shoots.
I would rejoice over the leaves and when I finally saw blooms I was ecstatic. All these signs pointed towards a crop of peas which I fully intended to eat all by myself! 🙂
I think most of us can identify with being that way as a child. But what about as an adult?
Have you ever planted, and planted, and planted seeds, but never even see the beginnings of a little green shoot? What about watering? Have you ever watered for years, and yet you still see no fruit?
I'm not talking about the physical now. I'm referring to the spiritual side of things.
The seeming futility of cultivating a harvest
There are precious people in my life that I would love to see bear fruit for the kingdom of God. But it seems as though the soil of their hearts is barren.
It gets old, day after day, striving to lead a Godly life, striving to be a light shining bright and planting seeds of hope and faith in Christ Jesus. It's discouraging when at the end of the day, you realize they see you as nothing more than a "good person" just like them.
Others have had the seeds planted in their hearts, from their youth. The plants are there, I can see their hearts and know that these seeds planted in childhood have taken root. And yet, there is no fruit.
Have you ever been there? Have you ever just wanted to give up in despair?
You've done all you can. Surely God doesn't expect you to keep wasting your precious time on barren ground, surely he don't think you should keep pouring the water of life onto empty vines.
Yes he does.
If the God of the universe was willing to give his life for all, then he expects no different from us.
So what's the point?
If the heart is barren, and the vine bears no fruit, why should we keep on?
Keep Planting and Watering because God Gives The Increase!
<<<Tweet it!
Some plants take years to grow before producing fruit. Many vines take 2-4 years to bear, while some trees can take up to 10 years to bear. Human hearts are no different.
When I get an opportunity to share my Jesus and I plant those seeds, it is discouraging to not see instant results. I want to see a light in their eyes that reflects mine, I want to see plants springing up and seeking truth.
But many times there is no light. There is no response and I'm sad as it feels like those seeds will never come forth.
But then I remember: I'm a simple sower of seeds, cultivating a harvest.
In Mark 4 we can read the parable of the sower. One case mentioned is where the seeds falls to the ground and instantly springs up, but in the heat of the day it dies because there is no depth to the soil.
Perhaps it's good that we don't see instant results from our "come to Jesus meetings". Instead we need to plant those seeds and pray that they sink deep into the seemingly barren soil of their hearts, that in due time they will spring up and bear fruit.
Cultivating a Harvest is hard work. You may never see the results of the seeds you've planted and the water which you've poured out, but know that in planting and watering, you are doing the work of the Lord, so I encourage you to continue joyfully.
Want the "Cultivating a Harvest" printable?
I've added it to the subscriber's freebies page for you. If you are reading this post in an email, look either to the right side or clear down at the bottom for a subscriber's freebies button and that will take you right there.
If you are a subscriber but reading this on the web, you can check your email for my latest mailing, wait for the next one, or just email me. I will be more than happy to send it directly to you (although it may take a day or so). kendrastamy@hellosensible.com
And if you aren't a subscriber, it's pretty easy to become one, and you will receive access to the freebie page right after you confirm your subscription!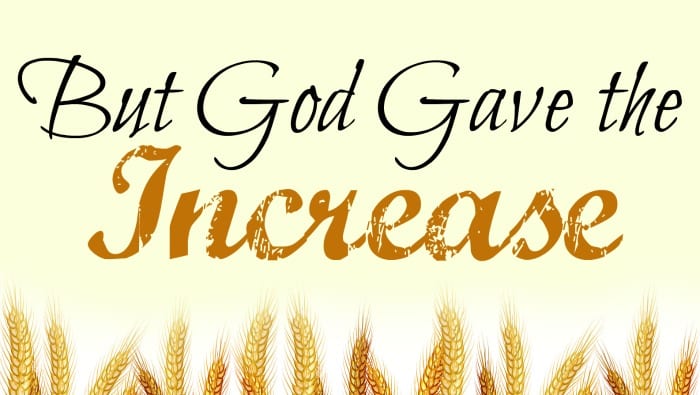 Week 1 of Harvest Devotions: A Promise of Harvest.