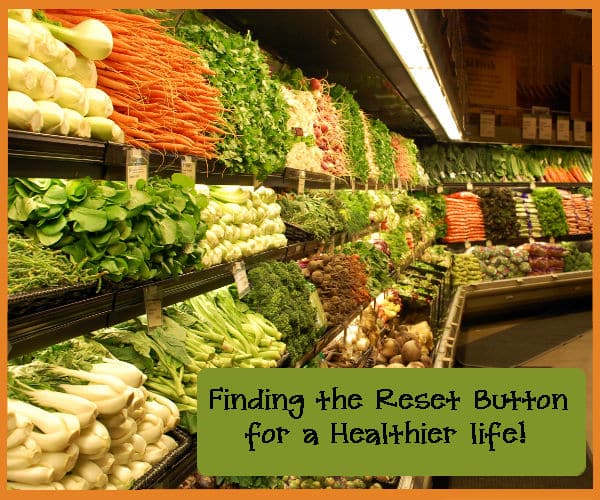 Today, being Wednesday, is day 4 of the reboot plan. That means I am starting in on my 4th day on only fruits and veggies.
On Saturday I promised I would share what I hope to obtain on this reboot plan.  Starting this, I was weighing in at a little over 160 pounds. My main goal is to lose 10 pounds. At that point I will be able to wear a lot more of the dresses in my closet.
There are other things that I hope this detox will also help. My face is always breaking out and I constantly have clogged pores. I would love to see my skin clear up. If my face clears up, most likely my scalp will too, it is greasy and itchy, even after showering.
I am trying to get in about 30 minutes of exercise daily to help with the weight-loss and I hope to continue doing that.
So, how has the reboot plan been so far?
Sunday wasn't bad. I had to eat a lot of food, so even though I never felt full. I also never felt "starved". The worst thing was sitting in church and realizing I couldn't have gum!
Monday went good. It was tiring trying to get all the water down that I needed. and I feel like I spent most of the day in the kitchen. Once I get to the straight juicing part, I think it will be easier as far as food prep goes. The snack I was supposed to have in the afternoon was a seaweed salad. It was NOT good, and I finally had to quit eating it. Nausea is normal in the first 1-5 days as I am detoxing at this point. And the nausea mixed with seaweed didn't go over so well.
Tuesday was definitely worse. I ended up watching the 2yr old that day and the first thing her mom says when I get there is "there's a pie in the fridge that really needs ate up". Me: hands-over-ears-screaming "lalalalalala"!  lol.  I stayed strong and stuck to my veggies. But man, I am craving food right now. Surprisingly, it's dairy that I want. Butter, yogurt, cottage cheese, string cheese, any kind of cheese really!
Now, I'm on day four of the reboot plan. Do you follow me on Instagram? I've been sharing photos of some of my yummy and not-so-yummy foods there.
Disclaimer: You are responsible for your own health choices, and this is not recommended for pregnant or nursing women.