Decorate Your Own Candles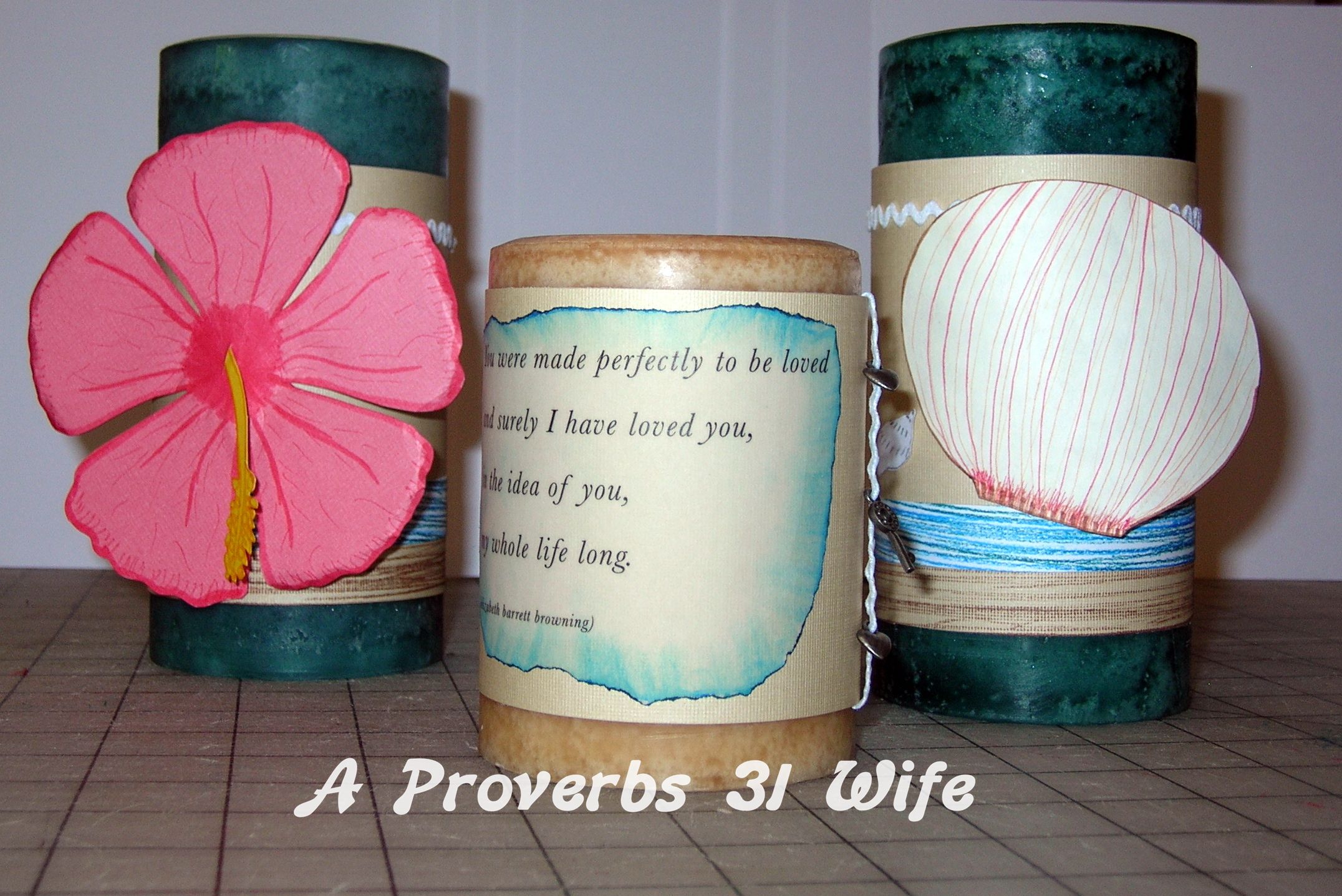 I love candles. I love how even just a few of them can make a room look homey, and if you light them, the room even smells homey!
What frustrates me though, is how expensive some of the pretty candles are. I'm not talking about high quality soy candles. I'm talking about the candles that Wal-Mart and Meijer carry.  Just cheep-o ingredients and they charge a fortune.
So I decided it would be fun to decorate some candles. I had a co-worker getting married soon and her wedding theme was a beach and her home decor went right along those lines as well.
How to Decorate Your Own Candles
I started out with 3 pillar candles.
And found some paper that would go nice with the colors.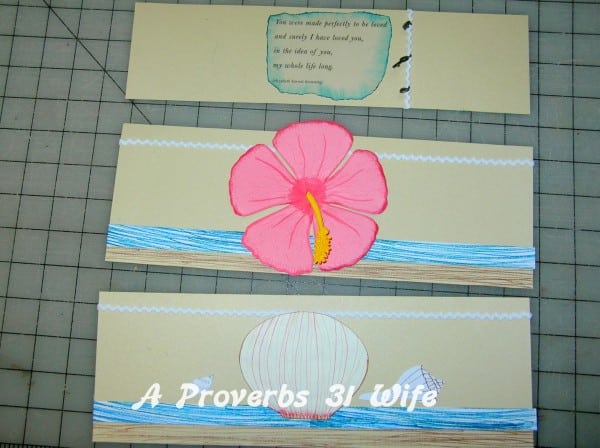 I cut the paper into strips that I could wrap around each candle, and then decorated them.
Next, I just wrapped each paper around a candle and glued/taped it down. So easy.
This one was definitely my favorite! I glued it on so that the petals stuck out just a little bit.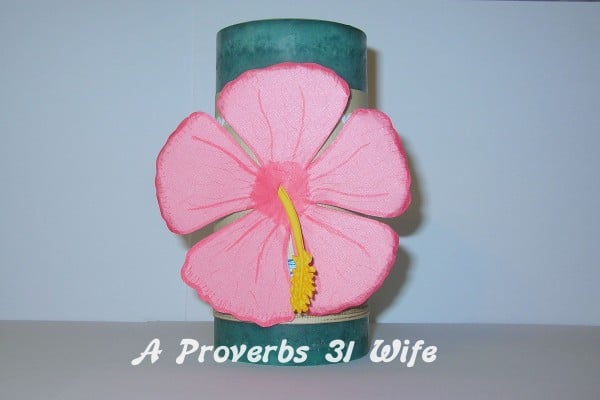 Ok, maybe I made the flower a little to big! lol
I made the shell dimensional as well. It's a little harder to see in a photo though.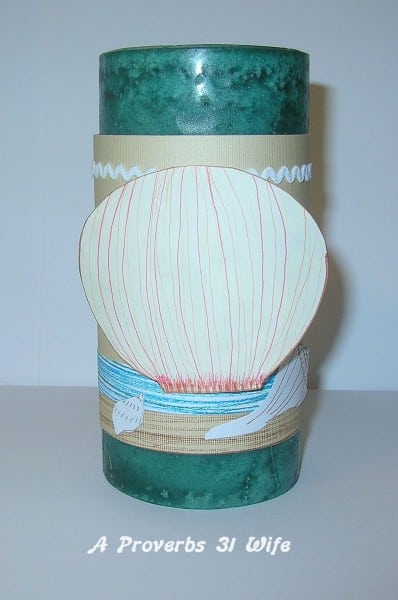 The little one has a sweet verse on it.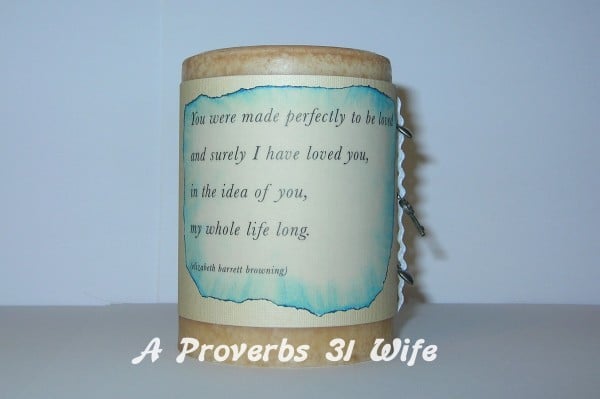 On the ribbon I attached little charms, a heart, a key and a heart.
So, here is the final result. I love how they turned out and I'm thinking I should make some for myself, as my bathroom is in oceany colors.
I did this using supplies I had on hand, my total cost was just paying for the pillar candles. So how would you decorate your own candles?