Diet-to-Go: Healthy Eating Made Easy
Looking to reinvent yourself and lose weight this New Year?  Then I have the perfect solution for you: Diet-to-Go! Diet-to-Go is America's favorite diet delivery meal system. Diet-to-Go has three distinct menus, several fresh meal plan options, and hundreds of healthy and delicious meals. They make eating healthy easy and affordable!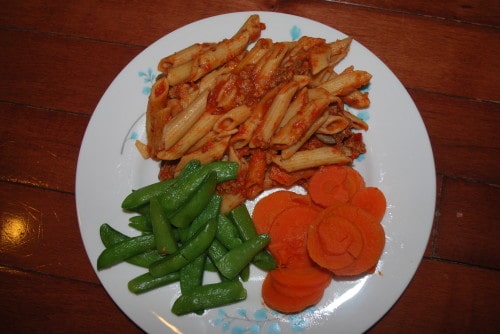 Every year, I have the best of intentions of making better food choices, but then I get busy and somehow that New Year's resolution gets pushed aside. Today's mom has so much on her plate—between getting the kids ready for school, rushing to work, playdates, practices, PTA meetings—it's no mystery why fast-food restaurants are still in business. Let's face it, no mom really wants to pull up to a drive through, but sometimes that's all we have time for. If you are looking to eat healthy and ditch the drive-through, Diet-to-Go is the perfect solution for you. Even if your family is busy and on the go, eating healthy is an attainable goal!
Diet-to-Go delivers these fresh meals straight to your door—no picking up, no shopping and no cooking! All you have to do is open your door and voila, fresh and healthy meals right at your doorstep! They come in these large styrofoam containers and packed with tons of ice to ensure your meals will stay completely fresh.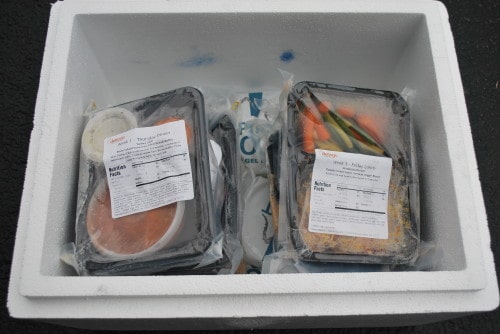 Diet-to-Go sent me a sample that included meals for three days. While all meal plans include breakfast, they just sent lunch and dinner samples for this review. The meals included were:
Turkey Chili with Pasta Salad Primavera and a corn bread muffin.
Penne Pasta with turkey meat sauce, carrot coins and zucchini
Orlean's Tuna Salad with a citrus fruit cup and honey wheat roll.
Chicken Pizza with broccoli, a cheese wedge and crackers.
Mushroom Ravioli with a tomato onion sauce and a German veggie blend.
Szechuan Turkey Burger with a multi-gran roll and a carrot and beet salad.
I thought all of the meals were delicious and I felt satisfied until my next meal time. My personal favorites were the mushroom ravioli, the penne pasta and the chicken pizza—they were just like some of the meals I would make on my own! Another thing I really liked about these meals is that everything is perfectly portioned out for you and the nutritional facts are on each packaged meal, so there is no guesswork on the ingredients or nutritional value of what you are eating. With Diet-to-Go diet delivery, you can be sure you are eating very healthy meals to help keep your diet on track!
Here is a picture of the mushroom ravioli. It was soooo good!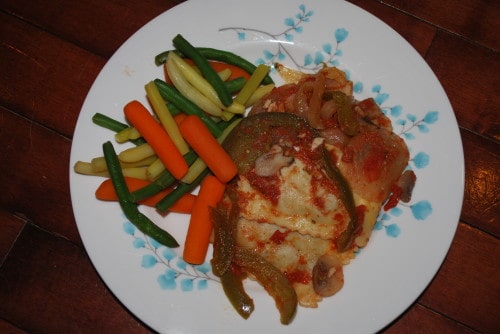 Recently rated #1 diet delivery company by Epicurious, Diet-to-Go is better than the rest. They are consistently a top pick for taste, affordability and convenience.
Would ever think you could have pizza while on a diet? You sure can with Diet-to-Go—this meal is only 300 calories!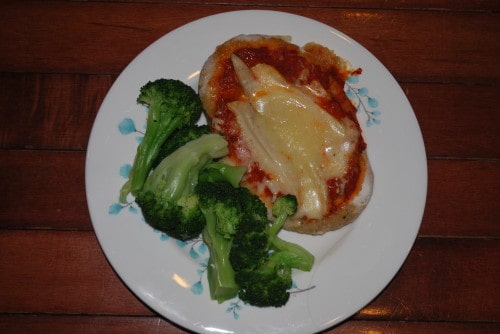 What make's Diet-to-Go a favorite meal plan?
It's SO Easy: They do all the shopping and the meal prep; it is literally like having a personal chef!
You Lose Weight: Diet-to-Go has been helping people for over 20 years lose weight safely and effectively.
Great Taste: They are consistently a top pick above other top diet meal plans in national blind taste tests, and I can agree with that. Everything I sampled was delicious!
Most Affordabe: They offer the best value and are the most affordable weight-loss fresh meal delivery plan when compared to other leading national brands.
Choice and Variety:  They offer three unique menu options including traditional, vegetarian and low-carb to help you lead the healthy life of YOUR CHOICE. All menus provide breakfast, lunch and dinner, so truly there is no need to shop on your own. They also have 20 plans to choose from and a complete substitution menu.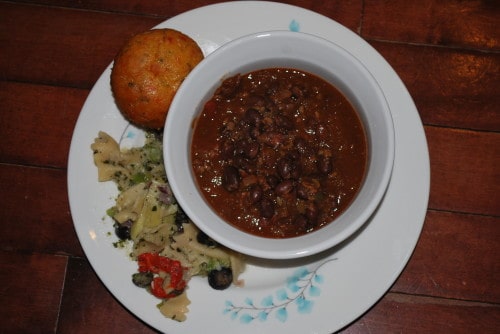 In addition, did you know that eating fresh meals from Diet-to-Go could actually be healthier than cooking yourself? Yes, it's true!
According to a University of Washington study published in the Journal of the Academy of Nutrition and Dietetics, high-quality, healthy foods cost on average $18.16 per 1,000 calories – just for the ingredients! Diet-to-Go tops that with offering delicious and fresh meals for just $17.02 per 1,000 calories. Not only can you save money with Diet-to-Go, you can save the time and hassle of the shopping, cooking and clean-up!
Lastly, there are no cancellation fees or gimmick pricing. There is no commitment or contract that you have to sign and Diet-to-Go offers a 100-percent satisfaction guarantee! If you are interested in trying out Diet-to-Go, they are offering a coupon code for 20% off any meal plan from 1/9/13- 1/31/13 using coupon code: jan20percentoff. To find out more about  Diet-to-Go meal delivery please visit their site at diettogo.com and you can also follow them on Facebook  and Twitter for specials and current promotions!
*This shop is part of a social shopper marketing insight campaign with Pollinate Media Group™, but all my opinions are my own.