Find Digestive System Balance with Probiotics
The post "Find Digestive System Balance" is written as part of a social shopper amplification and is compensated by Insync Probiotics and Collective Bias. #NaturalProbiotic #CollectiveBias #shop
Do you ever feel like staying healthy in the winter is like trying to do a balancing act? As if you could topple over any minute and get sick?
I know I do at times. When it's cold out, I want to stay inside. The problem is with staying inside, is the temptation to sink into the couch with a good book, some crunchy potato chips and stay there until spring.
Our family has found probiotics to be very helpful in aiding our healthy balance. Why is that? Probiotics deliver all those good bacterias to our guts. This good bacteria helps us to properly digest our food and get the junk out!
I remember listening to a health call that focused on gut health. At one point the speaker said "Death my friends, begins in the gut!" That's pretty true actually. If your gut is full of nasty junk and build up from meals ate weeks ago, how can anything else in the body really work like it's supposed to long term?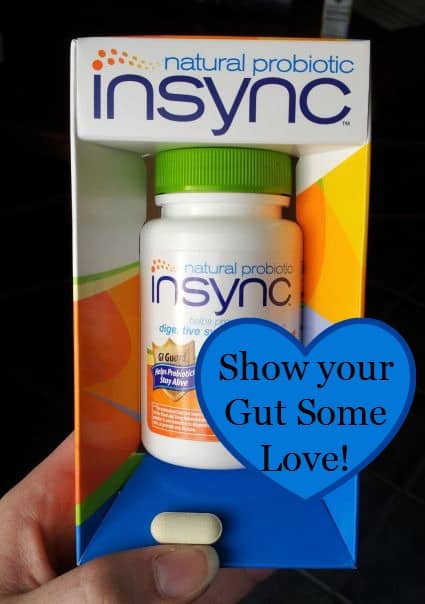 So the goal is to have a healthy gut by finding digestive system balance.
My action plan for finding digestive system balance:
#1 Exercise. In the past, I got good workouts at the ice rink. I haven't been so much this year due to being preggers, but I think I get plenty of exercise where I work. Toting a nearly 20 pound baby, up and down stairs all day long leaves me quite winded. On the bright side, I'm going to have crazy strong legs!
#2 Healthy eating. Fruits and vegetables are great for helping your digestive system keep moving properly. All the natural fibers do a great job in "scrubbing" those intestine walls when they are passing through. Smoothies are a great way to get more fruits and veggies.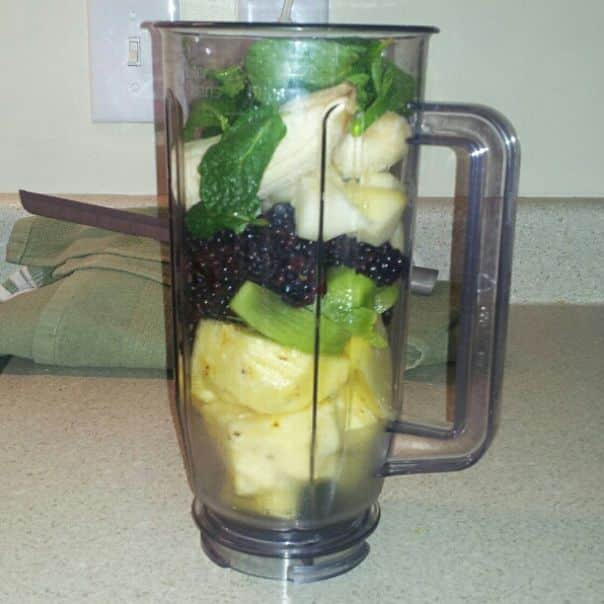 #3 Natural Probiotics. There are so many ways you can add probiotics to your life. Yogurt is a well known source of probiotics, but there are other things you can add in as well. Lacto-fermented foods are a great source, along with milk or water kefir. Another way is by taking a probiotic supplement like the one I'm taking right now.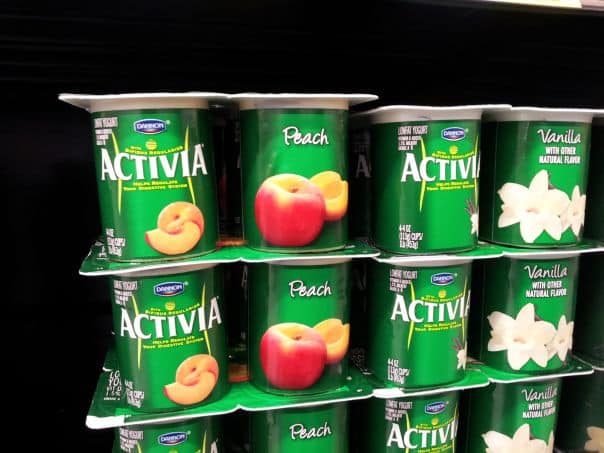 While I love yogurt, water kefir and other lacto-fermented foods, I'm not very good at eating them on a regular basis. Sometimes I forget to make yogurt or kefir, other times I just want something else to eat. I've learned that the most consistent way to continually add good bacteria to your gut is to find a good natural probiotic.
A couple weeks ago I stopped at our local CVS and went shopping. Yes, it's snowy, and yes, it was really really cold. But I was out of probiotic supplements at home and needed some.
Hey, at least the parking lot was cleared!
Because probiotics focus on the gut and the ahem, elimination system, I located the isle that had laxatives and other such things….
One of the things I really like about the Insync probiotic is the gradual release. This allows you to take one pill a day and it slowly adds the good bacterias to your gut all day long. For someone who already takes 5 supplements on a daily basis, I really like not having to take the probiotic twice a day. The size is also very reasonable, if you look at the very fist photo you will see that I placed a probiotic right above my thumb nail to demonstrate the size.
Do you want to learn more about finding digestive system balance with probiotics? Check out the Insync Probiotic Facebook and Twitter pages.