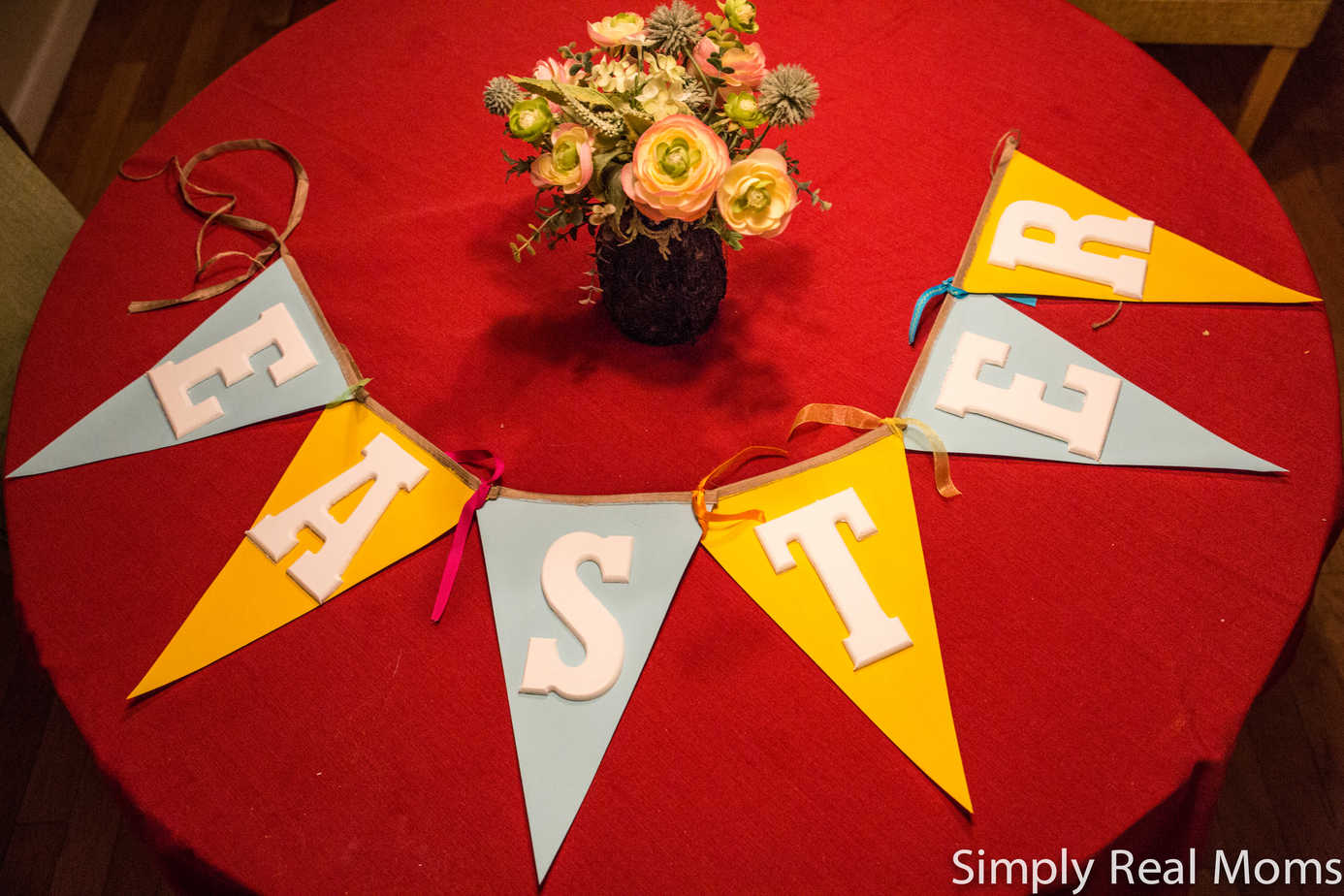 DIY banners are so much fun to make and very inexpensive. You can use them for any occasion and they look fabulous! I recently made this banner as prop for my Easter photos I will be taking of children. After I am finished with it I will donate it to a preschool to use as decor for their Easter Celebration. You will only need a few things to create the banners and their are so many fun things you can do to decorate them.
I purchased a packet of Pre cut banner pieces at hobby lobby for $4.99 and used a 40% coupon when I purchased it, making this a steal. For the longest time I would hand cut my own and it was expensive and time consuming. These are just great!
First thing you want to do is layout your banner. You can see in this picture how large pre cut banner pieces really are.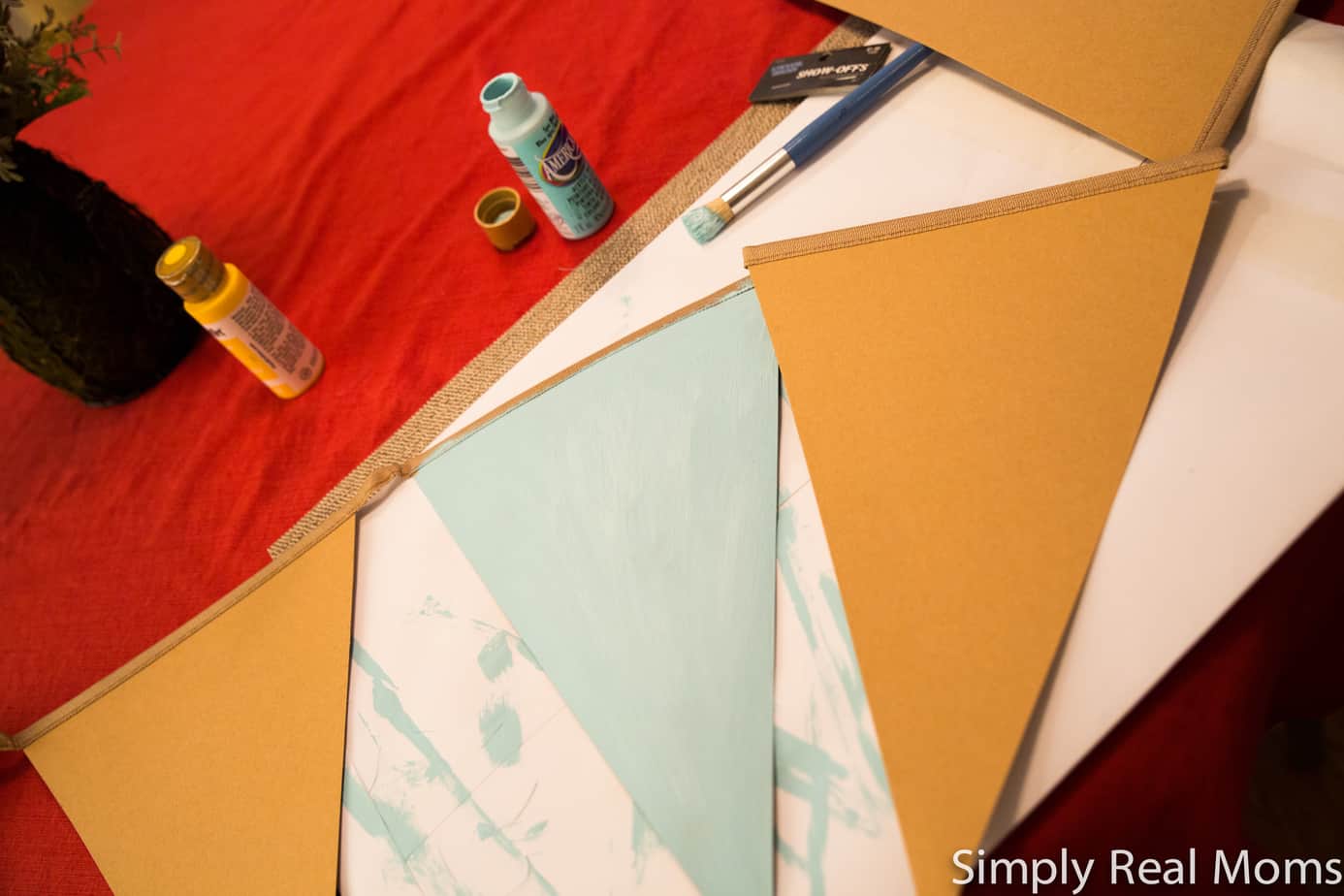 After laying out the banner I started paining. I like to use the Folk Art Paint from Hobby Lobby, they were on sale for only .40 each, what a deal! Always print a coupon when you go to hobby lobby, they are available online.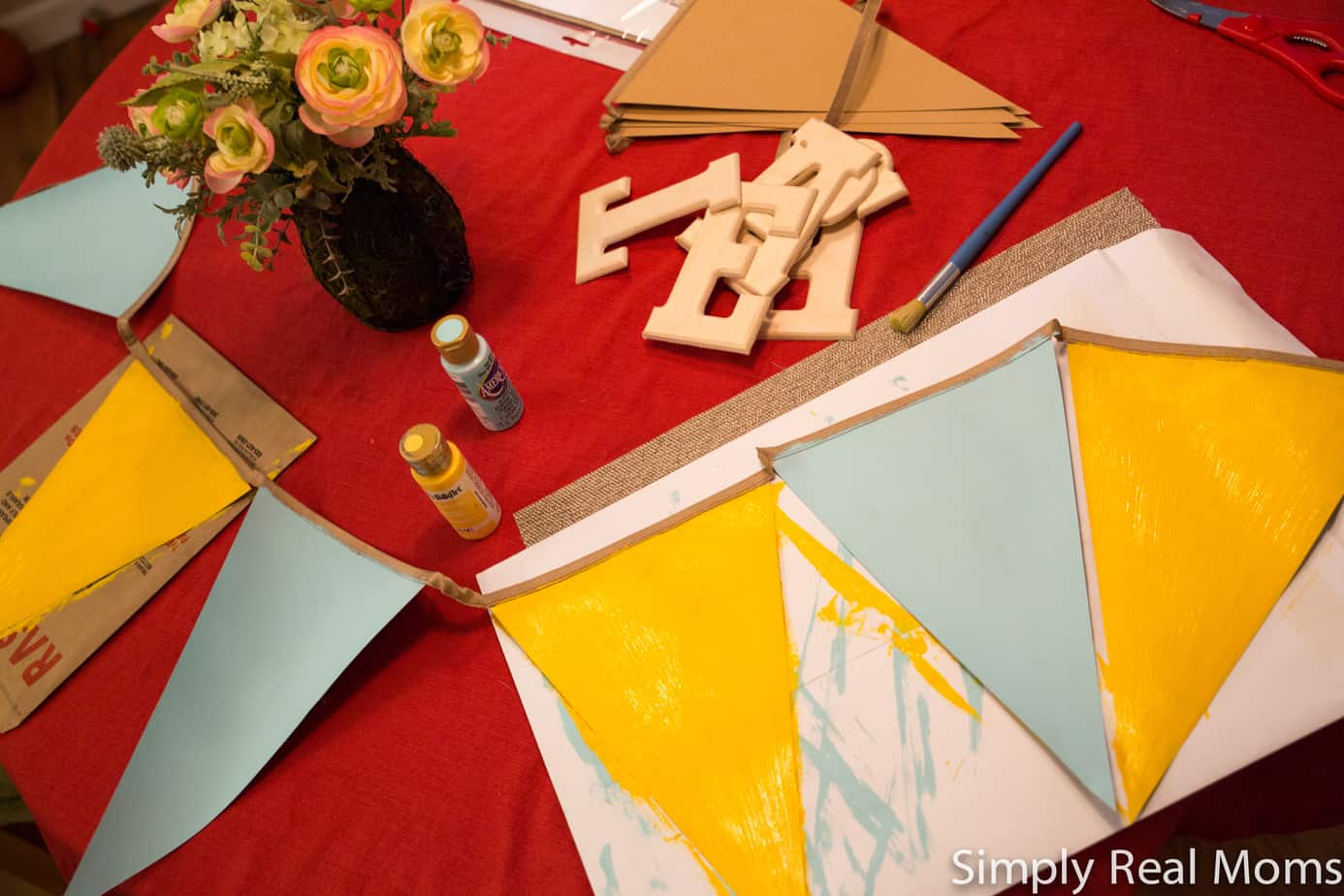 I was going to hand draw the letters on the banner but then found wooden letters and thought that would be easier since I do not have the best penmesnship. These were $.99 each at Michaels craft store.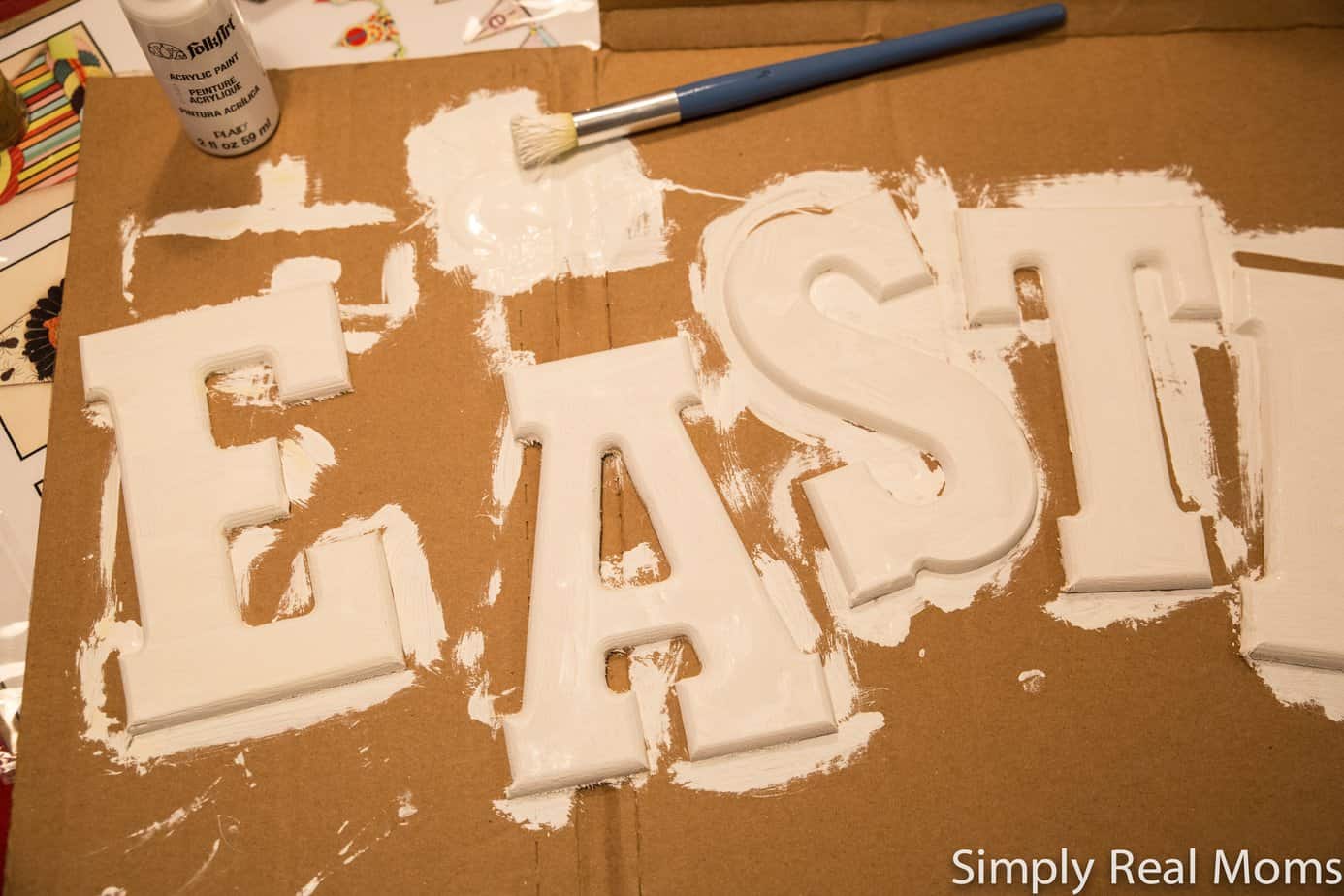 Make sure you put something underneath when they are drying do you do not stain your table. I used an old box and cut it into pieces for this.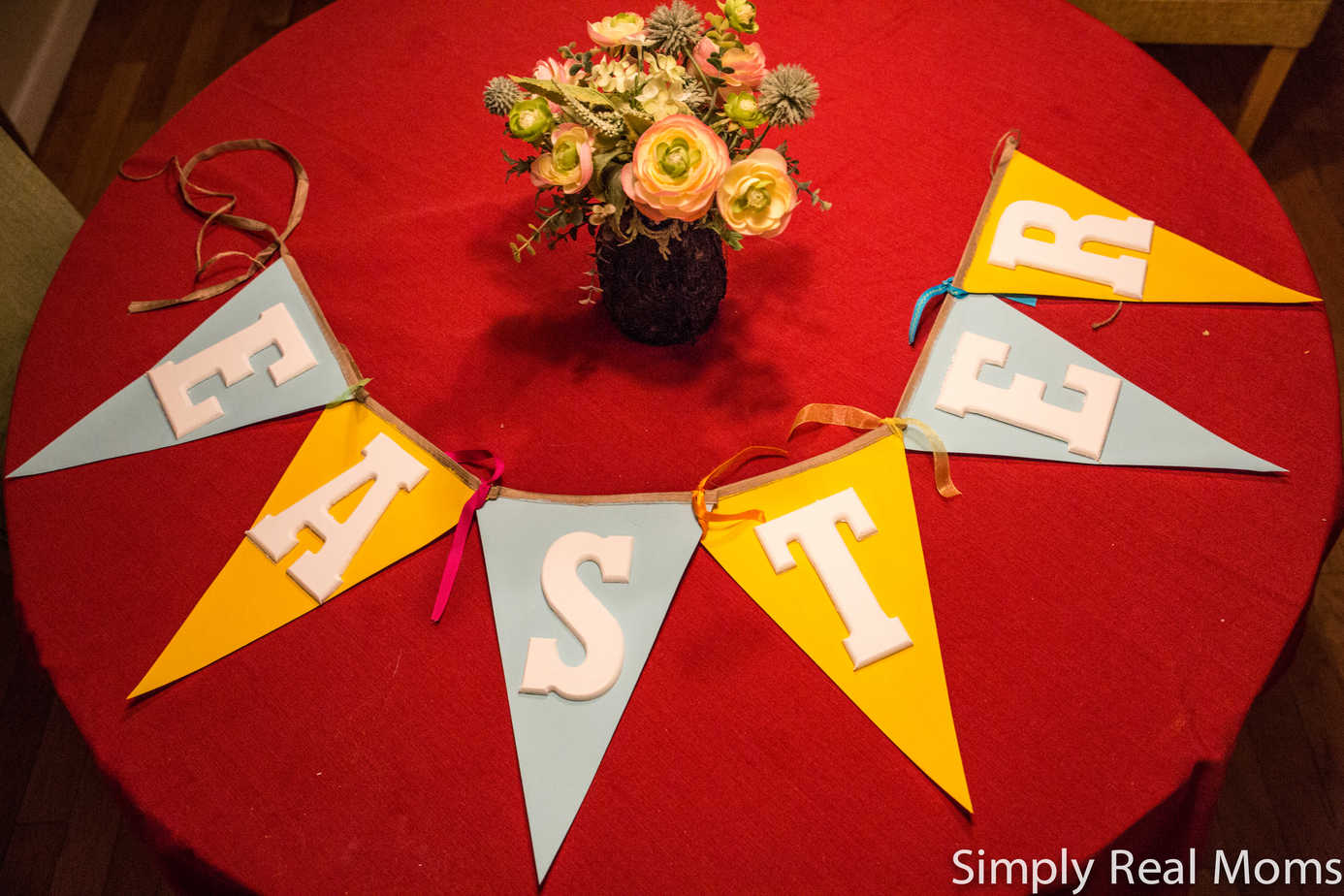 Once the letters were dry I attached them to the banner using a hot glue gun. I also found some old party strings and attached them as well to add color.  Before I finished I glued jute rope to the back to make the strings longer so I can attach it easier. This is a simple and budget friendly way to make a backdrop, photo prop or party banner for any occasion.