DIY Infinity Nursing Scarf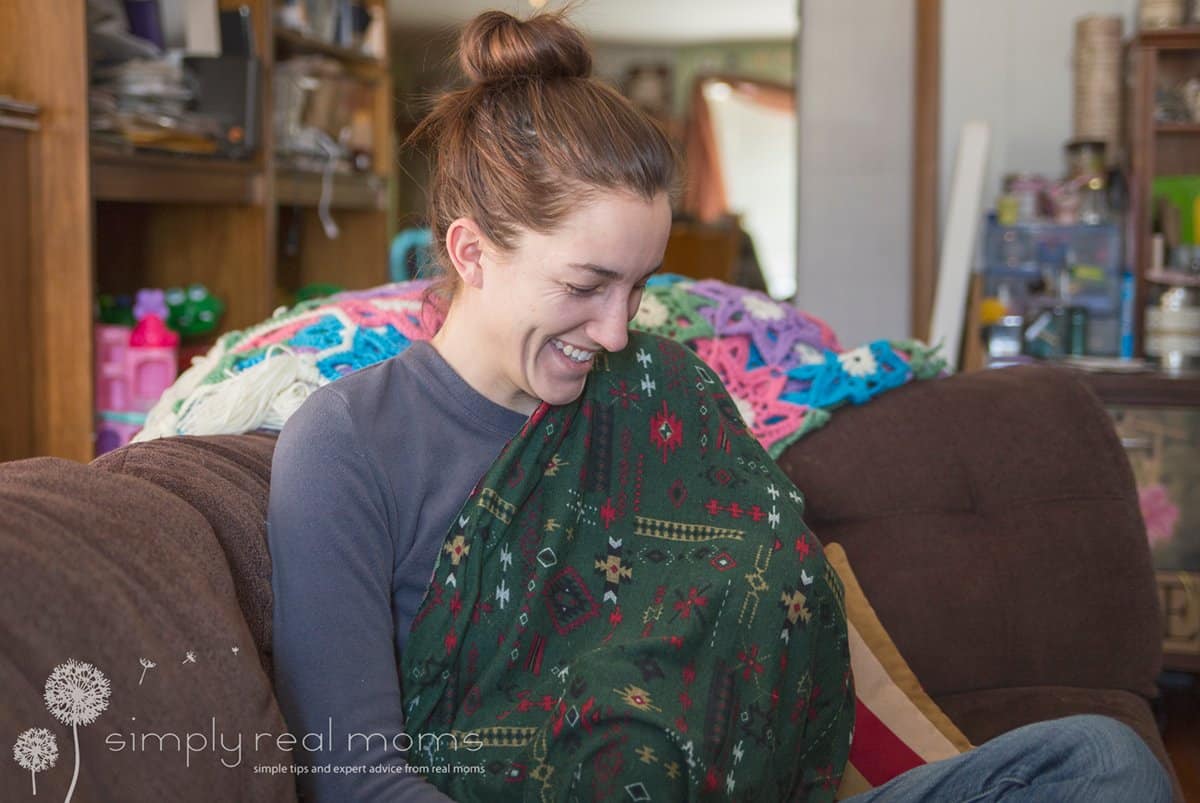 A few weeks ago, I asked our instagram followers if anyone would be interested in a tutorial on a DIY infinity nursing scarf.  The viewers spoke, and so here it is!  This is seriously one of the easiest and most useful items that I had when my youngest was still nursing.  I wish I had this for my first.  I also now make them for baby shower gifts, because who wants to carry around an extra blanket or nursing cover?
And, if you get the fabric on sale or use a coupon, these are super inexpensive!
Okay, so you start out with 30″ of 60″ wide jersey/knit fabric.  Most bolts are 60″ (or close enough), so you just need to buy 30″ of your color of choice (or, if you're like me, five colors).  Lay it down right-side-up.
Fold the fabric in half the long way, so that the short ends are touching each other, so you should essentially have a square.
While inside-out, sew the two short ends together.  If you don't have a sewing machine, this probably wouldn't take too long to do by hand, either.  I am not an expert at sewing by any means, so if I can do it, you can too.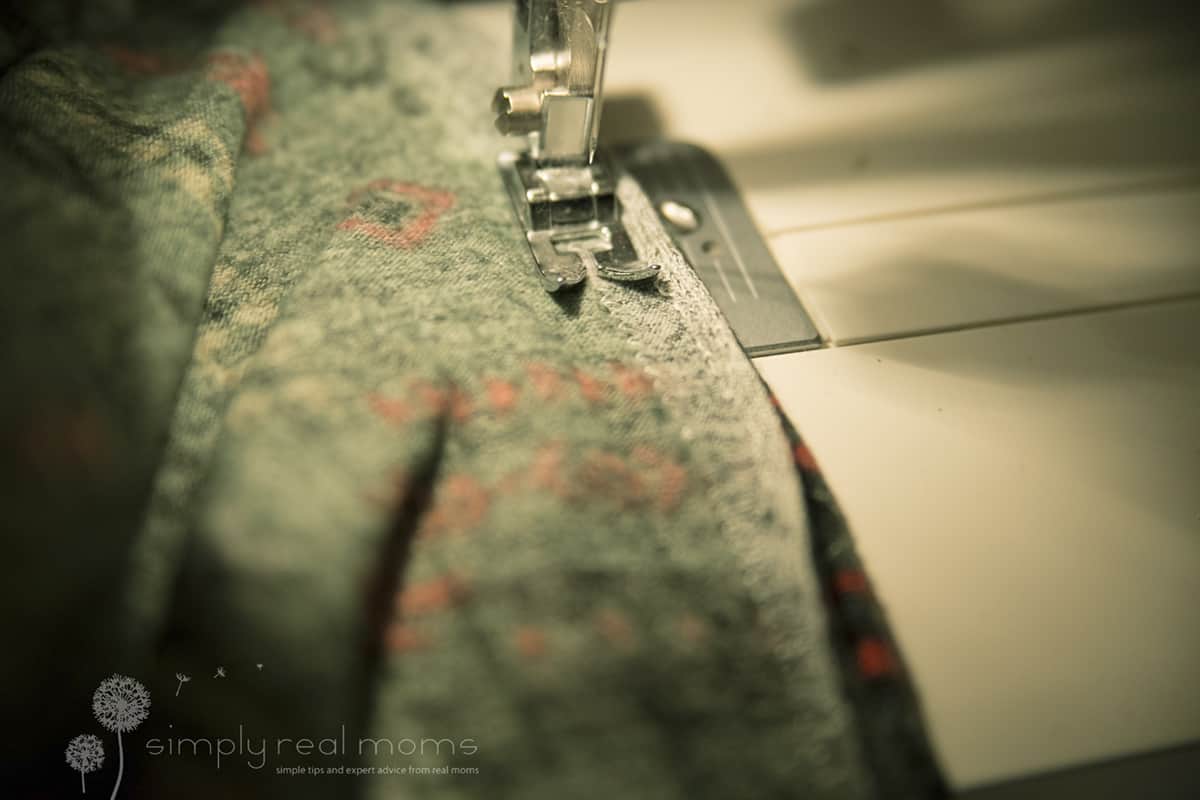 That's it.  turn it inside out, and you have yourself a brand new infinity scarf…
…that is wide enough to unloop and use as a nursing cover.  (Please excuse my unwashed hair.  We had an impromptu chance to take reasonably lit photos during nap time.  And, I'm a mom.  You understand.)