DIY Pumpcculents-Made Two Ways
Creating my own pumpcculents (succulent-pumpkin) has been something I have been wanting to try since I saw them last fall.  Finally, fall is here again and so are the pumpcculents! Being the obsessed person that I am, I made them TWO different ways. One actual planted pumpcculent and one non planted. I love them both equally and think they are the most PERFECT fall decor. So, here are two ways to make Pumpcculents yourself at home. Enjoy!
Planted Pumpcculent
Here's what you'll need to make your planted pumpcculent:
Mini succulents
Pumpkin(s) (small is best for mini succulents)
Potting soil (succulent/cactus friendly)
Pumpkin carving tools
Small shovel or cup
Gloves (optional)
*the size of succulents and pumpkins are for this specific tutorial. If you want to make larger pumpcculents. Then you'll obviously want larger plants and pumpkins. Go big or go home baby! *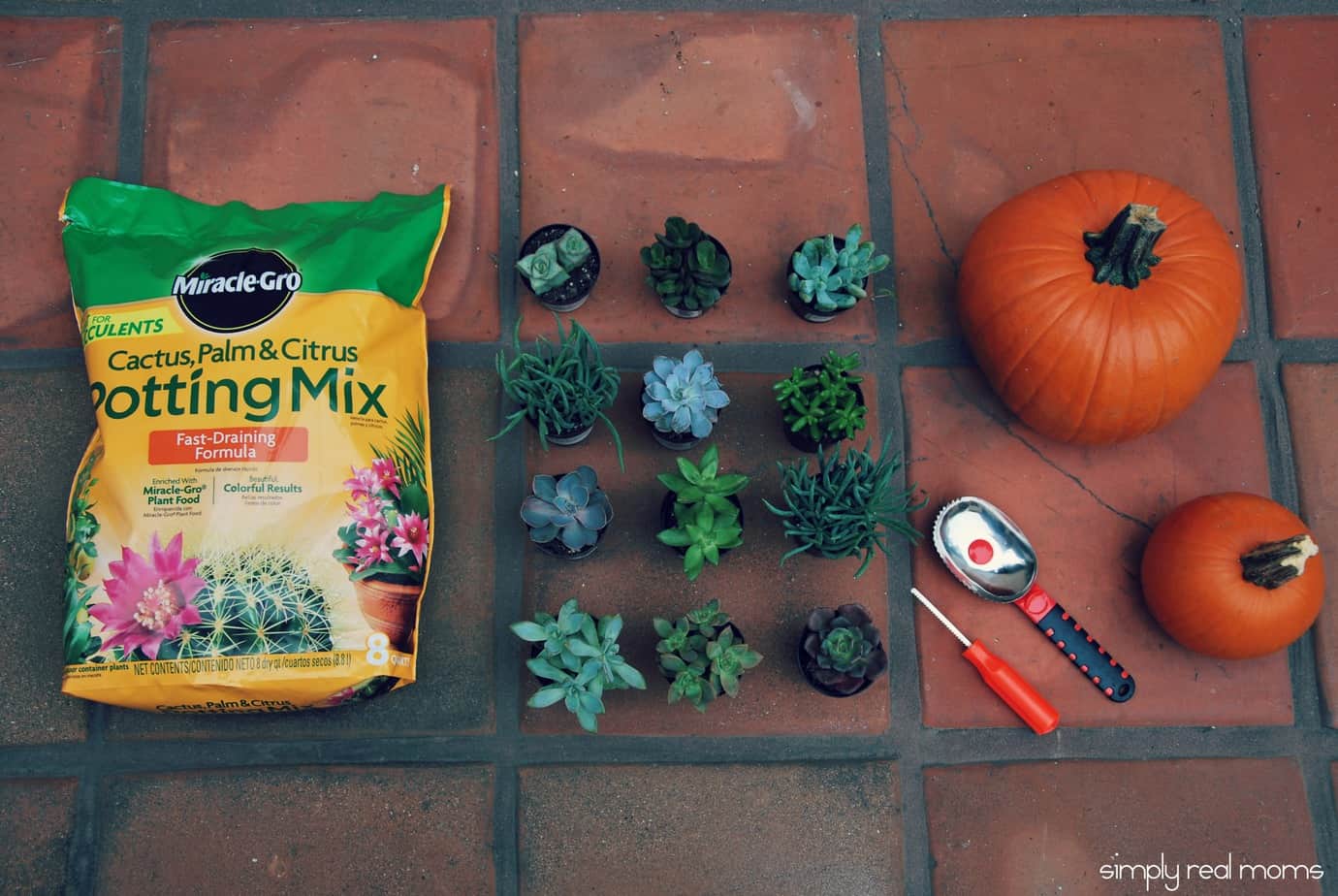 First, you'll want to go ahead and carve out your pumpkin like you normally would. Removing all of the seeds and "pumpkin guts" as we call them in our house. You want to make sure the opening of your pumpkin wide to fit the amount of succulents you prefer. You can always start smaller and cut the opening to your preferred size.
Once you've cleaned out the inside of your pumpkin you'll want to start adding your potting soil. I basically eyeballed this until I was about three quarters of the way to the top. (You could also add a small drainage hole at the bottom of your pumpkin before placing the the soil in.)
Before I finished filling my pumpkin with soil, I took my tallest succulent and placed it in the center to check the height of the soil and added more soil as needed.
Now that the potting soil has been added you can now start adding your succulents. This is where you can get creative and have fun!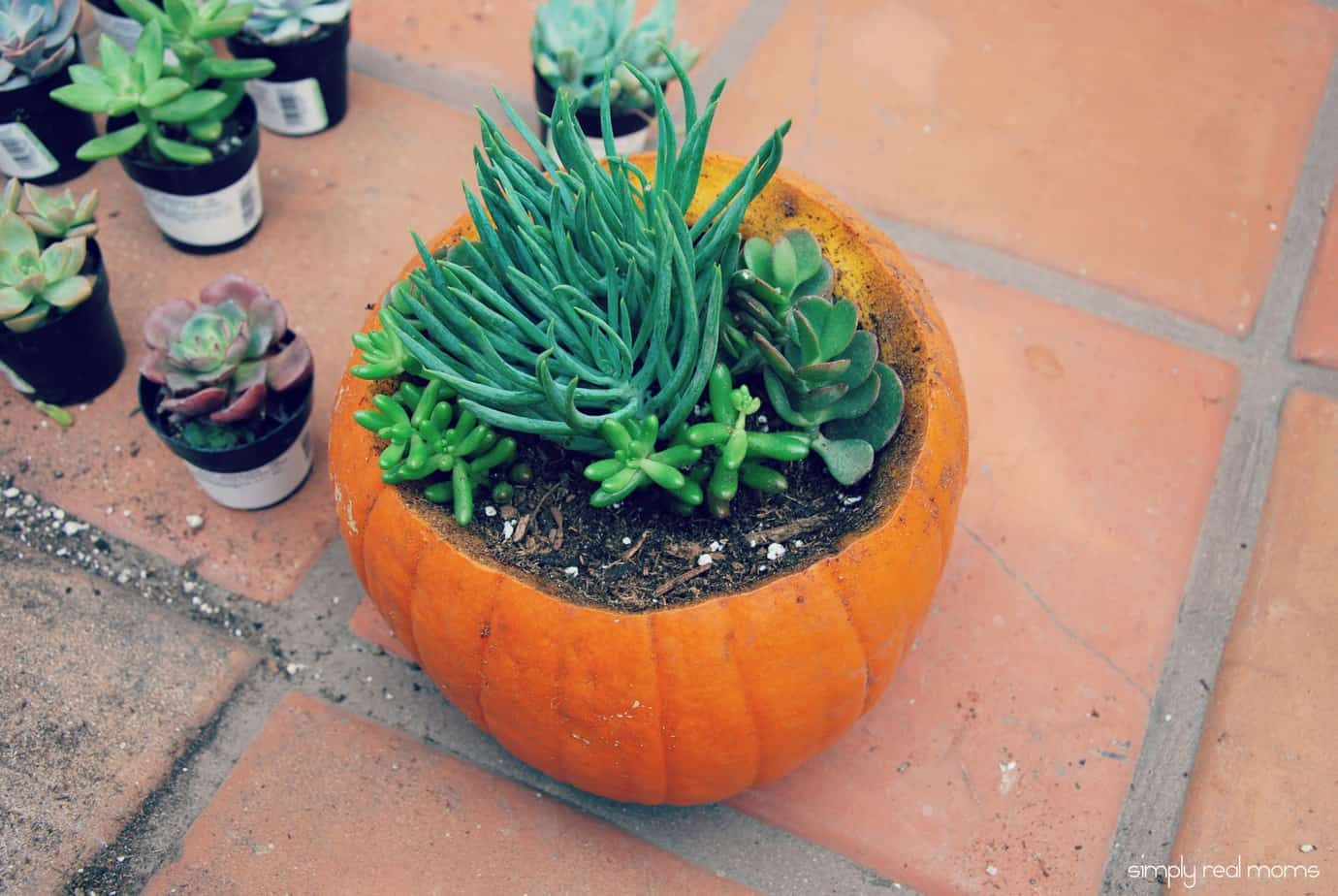 I like to place my taller ones towards the center and taper them downwards with shorter more fuller plants in the front.
After you've planted all of your succulents you'll want to pack some soil around the plants to make sure they're snuggly in place. This pumpcculent should be kept in a nice dry place. Be sure to protect the bottom of your pumpkin from excess moisture to help prevent rotting.
Moss Pumpcculent:
Here's what you will need to make a "moss" pumpcculent:
Pumpkins (Larger flat top or Cinderella pumpkins look best this way)
gardening moss (long)
spray adhesive
clear craft glue or hot glue gun
gardening shears or scissors
mini succulents (trimmed)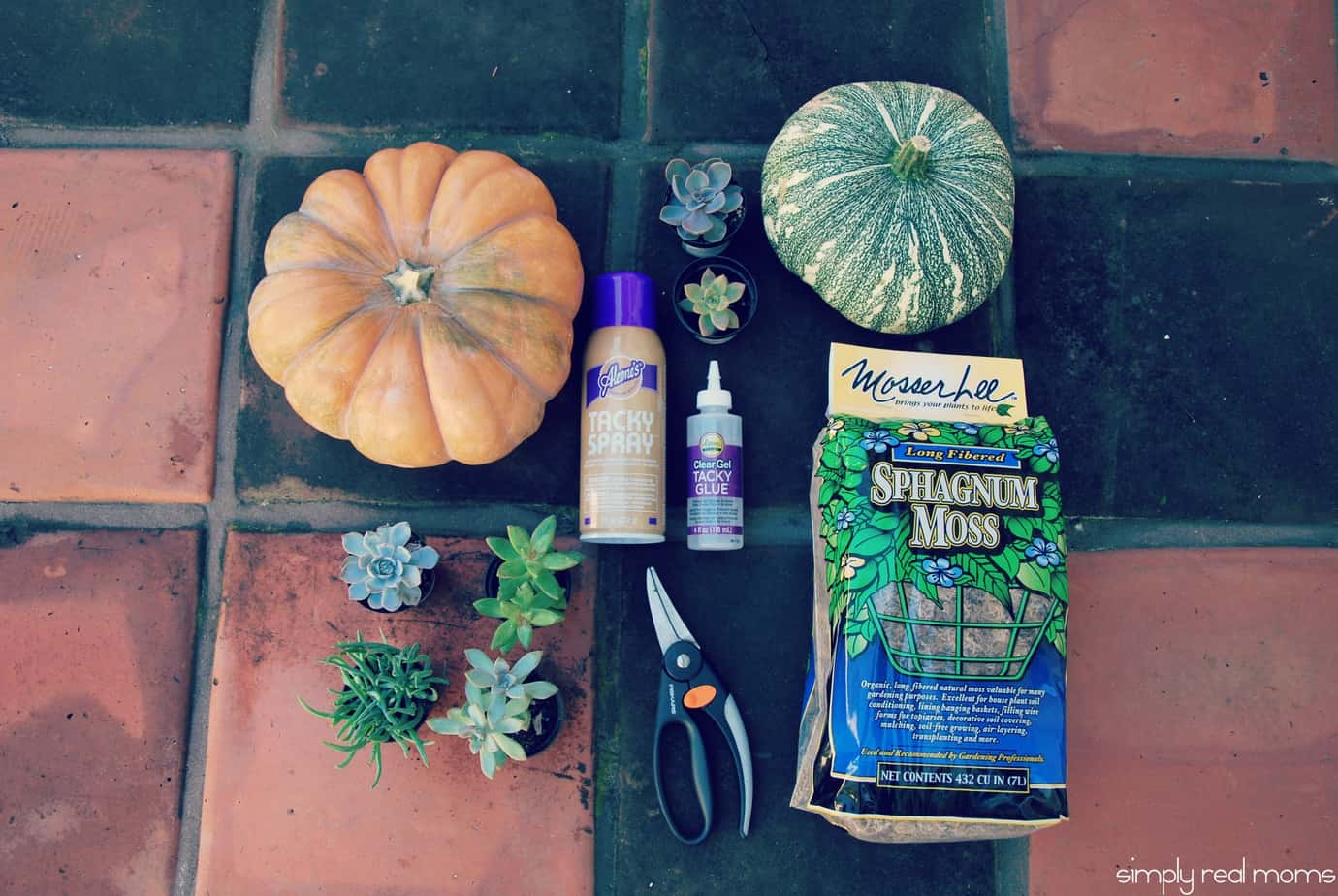 The first thing you'll want to do is make sure your pumpkin has been wiped clean and is dry. That way the adhesive will stick well. If your pumpkin has a large stem you may want to trim it at this point as well.
Next, spray the top of your pumpkin with adhesive spray. The size of the area you spray depends on how much of the pumpkin you want to work with. This is why a flat topped pumpkin works best for this.
After the adhesive is sprayed start laying your moss down on top. Be sure to cover all the areas sprayed with adhesive really well. You can take your scissors and trim the edges of the moss to clean it up once you're done placing it all.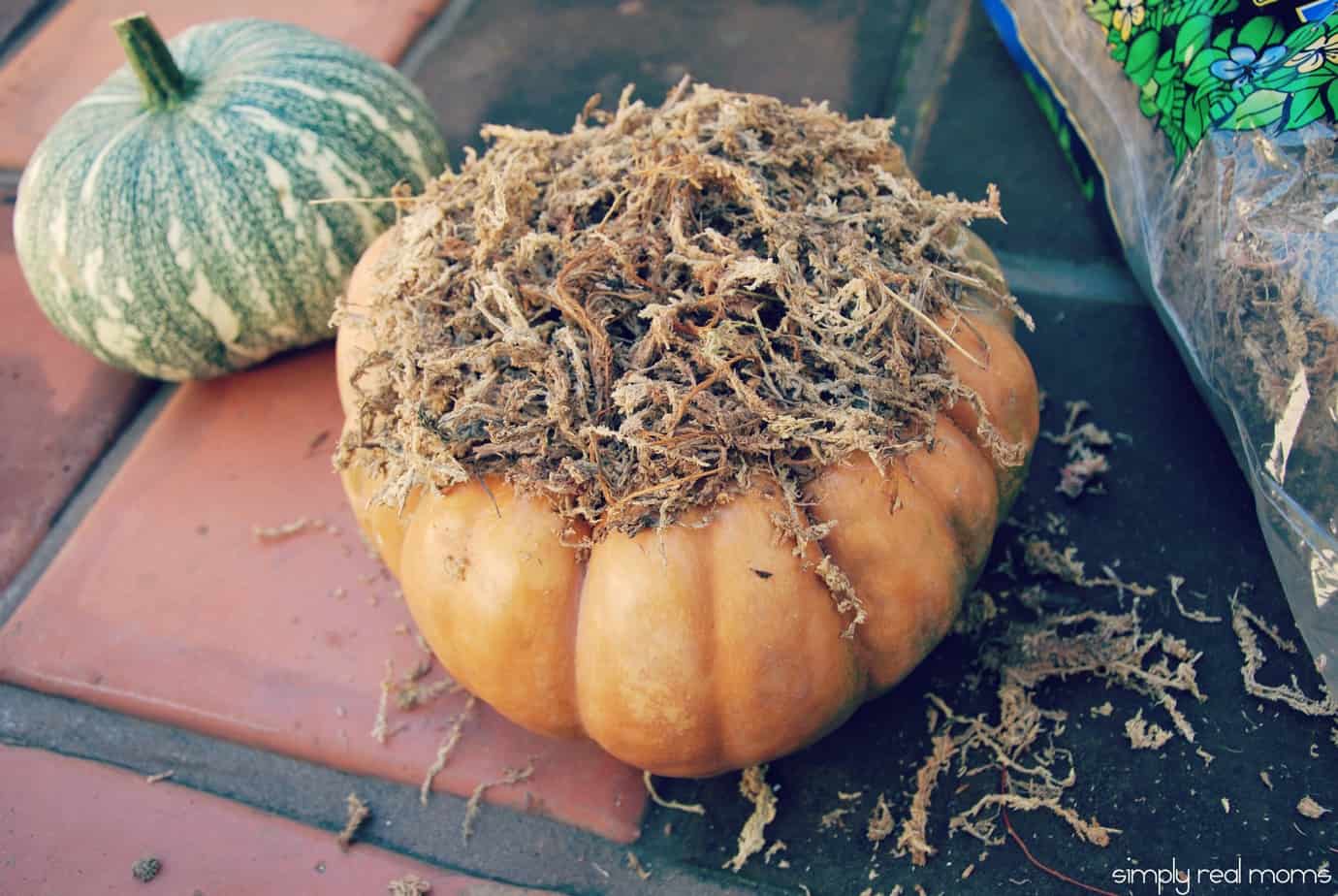 Now, you can start glueing your trimmed succulents. This part can be a little tricky at first. I started with the tallest plants in the center and worked my way around from there.
I did find that using a hot glue gun worked better than the regular craft glue.
At one point, I laid some of the plants out onto my table in front of the pumpkins to eyeball the placement. I get a little crazy when I craft, who doesn't?
Just continue placing the succulents all around your pumpkin, filling in as much as you prefer. I left some of the moss showing because I prefer the look, it's totally up to you!
These beauties should be kept indoors, where they can get indirect sunlight and avoid large amounts of moisture. The succulents should be sprayed with water once or twice a week.
I really LOVE the way my pumpcculents turned out! I want to make about 100 more! I think these are so perfect for fall. (Especially, here in dry Southern California!) They'll look great along your front porch, walkway, window seal, or as part of the centerpiece on your Thanksgiving table. They would even make for a great hostess gift ! What I love most is that once the pumpkins aren't good anymore the succulents can be replanted into a pot and will live on for a long time! Perfect for brown thumbs like me !
I hope you enjoyed this tutorial. If you get inspired to make these yourself we'd love to see them! Tag us on Instagram or Twitter @SimplyRealMoms and show us your pumpcculents!