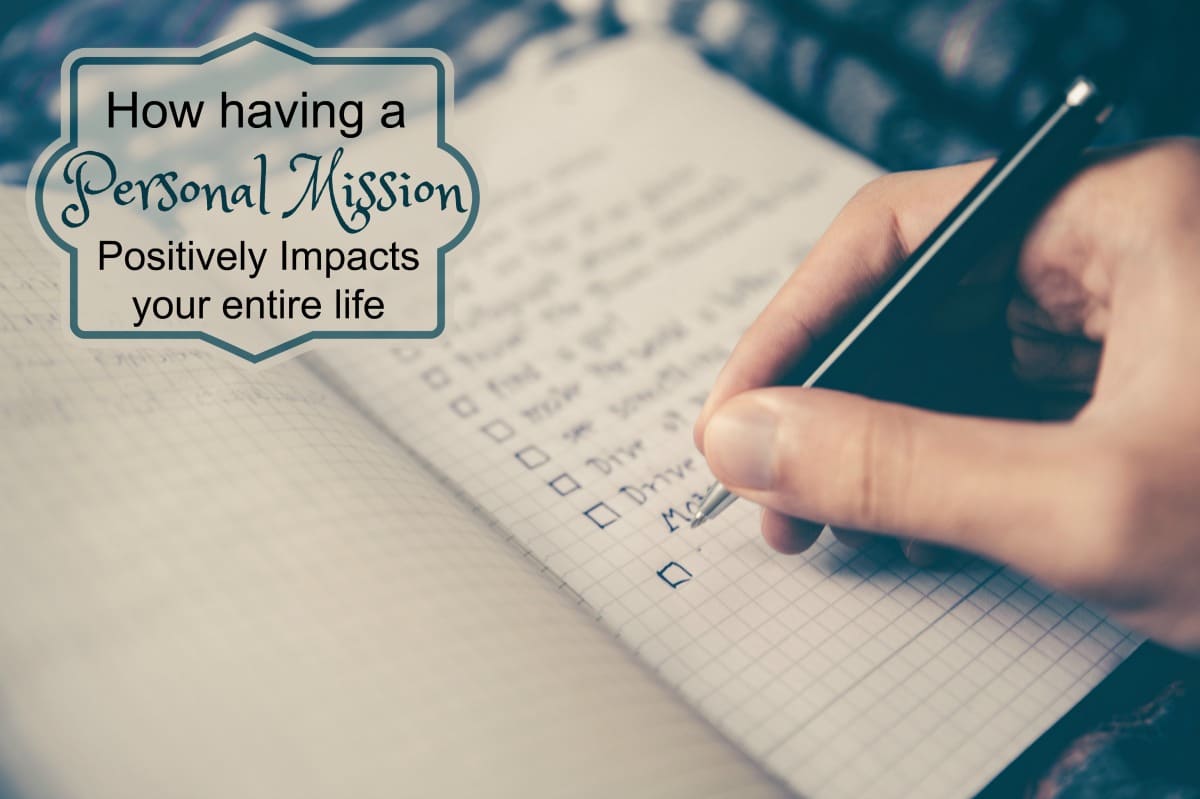 "Welcome to the Proverbs 31 Wife twitter feed! My mission is to encourage, uplift and bless all those I come in contact with." I sent that message to new Twitter followers, asking what their mission is. Today I'm asking you, do you have a mission?
Do you have a mission when you wake up in the morning? Is there a goal in mind that you strive to achieve every day? Is your life full of purpose and direction?
I've thought (and wrote) about missions many times in the past. Often the idea of a mission is a religious one. Like going overseas and doing some big work for God or working among the homeless to provide food and shelter.
Your own mission in life can be anything you pursue with almost religious enthusiasm. People with a mission—whether it's stopping drunk driving, keeping the town's public areas clean, increasing local recycling, or building a community center—very often succeed in really changing things. source
No matter what your mission is, pursing it wholeheartedly is very likely to bring about results.
A dream is an idea, a goal is the end result, and a mission is how you get there. Do you have a mission that is achieving your goals and bringing your dreams to light?
Having a mission, like the quote above points out, is basically pursing after something with religious enthusiasm. I don't need to point out the necessity of a Godly Mission here, I think we can take for granted that the missions I'm referring to are those that are honoring to God.
Why do you have a mission (or why should you)?
Pursing a mission in life gives you purpose and meaning. It colors the choices you make and basically affects every area of your life. Over time, a mission will dictate the choices you make, it will moderate your actions and more importantly, your reactions. 
In short, having a mission in life is what makes you, you.
As a Christian, our number one mission and goal should be to love God and glorify his name in all things. "All things" being other missions we "adopt" in this life.
Missions like my own personal one here, which is to encourage, uplift and bless. Missions like the one I have as a mom, which is to raise Godly children who love and honor the Lord. And any other mission that I may take on as I grow and life changes.
The answers I received from fellow tweeters were inspiring. Not everyone replied. Not everyone was positive (I'm not sure why they are/were following me based on their responses). Not everyone had a mission.
One tweeter replied that they didn't have a mission, they were a college student. My response was to encourage them in embracing and pursing a mission, whether short-term as in graduating with honors, or long term missions like changing the world in their chosen career.
Some missions brought tears and others brought smiles. Each person, out there pursing a God given mission in one way or another. I obtained permission to share a few of them with you.
My focus is connecting Millennial's to God and a godly mentor. I'll be praying for your mission. Blessings! @JaymeHull

My mission is the development of a new ministry that helps women who lead step into their God-given purpose. I desire to always encourage, deposit value and share hope through transparent sharing of how God has taken me from nothing to something; from rejected to accepted.  @CoachDebLuxton

I believe my mission is to help and encourage and remind people of the power in the name of Jesus, so many don't take the Bible literal anymore, it's time for Christ followers to remember what power lies within them!!! Thank you for reaching out @caitlinsneedo

To encourage others to focus on JESUS CHRIST for becoming "Over-comers" with facing life challenges. To encourage the church family and families to seek the POWER, LOVE, AUTHORITY, GRACE, MERCY, VICTORY, FAVOR, FORGIVENESS, HEALING, UNITY, HELP FROM OUR COMPASSIONATE MOST HIGH GOD (EL ELYON)  @CassiMcA

Wonderful Mission. My job is to see and serve the Person of Jesus Christ in everyone I meet. And to share the Good News with all who will listen.@testisfidelis

My mission is to write inspirational Christian books that will help others in their life journey, and to maintain a Christian blog that will help spread Christianity.  @Hopefulwords

Good morning from here, dear sister. My mission is to serve the poor and refugees people and reach them with the love of Christ and the good news … God bless you through your ministry. In Christ. -signed a Syrian
(I actually messaged this person for awhile and it was very interesting. However for privacy's sake they requested I did not share their name or any other info. Definitely keep Syria and surrounding areas in your prayers!)

I am in need of help with prayers and my mission is to always be in God, spread his word and see that my children grow knowing him and in him also my mission is to spread his word all over the world getting those who don't know him to know him well.  @ThethelelaN

I show God's love and compassion to BEAUTIFUL women battling cancer. @Kristiannefaith

My mission is to equip Christians to create and grow God focused blogs and businesses online. @IkeashiaBarr

To encourage young women to find rest in God. @The_QuietPlace

To teach women the lost art of sewing. In hopes of making it easier to dress modestly if that is they're wish, and or so that they can teach their families. @Modesty_Matters
I hope these missions each inspire you. If you didn't before, do you have a mission now? I would love to hear yours, so post it in the comments below!