Why Dreft is my #1 Laundry Detergent Choice
Before I became a mom, I had no idea how difficult it would be to keep my kids' clothes looking nice and clean. It seems that everywhere they turn there is a way for them to soil their clothes. Whether it's a messy lunch, a blowout diaper or the latest art production, it always seems that my kids clothes are covered in stains.
As a frugal mom, it's important to keep my kids' clothes clean and stain-free so I can preserve the life of them. As the number-one detergent recommended by pediatricians, Dreft  is hands-down is my favorite laundry detergent for my kids' clothing.
Why I LOVE Dreft Laundry Detergent:
It's gentle enough for a baby's sensitive skin or for kids with skin allergies.
It's tough on stains.
Preserves your child's clothes by keeping colors and whites bright.
Can be used for the whole family.
#1 Pediatrician-recommended laundry detergent.
It's a trusted brand, moms have been using it for over 75 years and it still remains a top choice!
Dreft preserves the life of my kids clothes more than any other brand of laundry detergent I have tried—not only does it keep my colors bright, it also keeps them as soft as when I purchased them. I hope to be able to preserve my kids' clothes so I can pass them down as a keepsake someday.
Here is a picture of my daughter's favorite dress. I absolutely LOVE her in this dress and this poor thing has been through so many diaper blowouts and spit ups—but you would never know it! I hope Maelie has a little girl someday that she can put in this exact same dress! Thank you, Dreft for making that possible!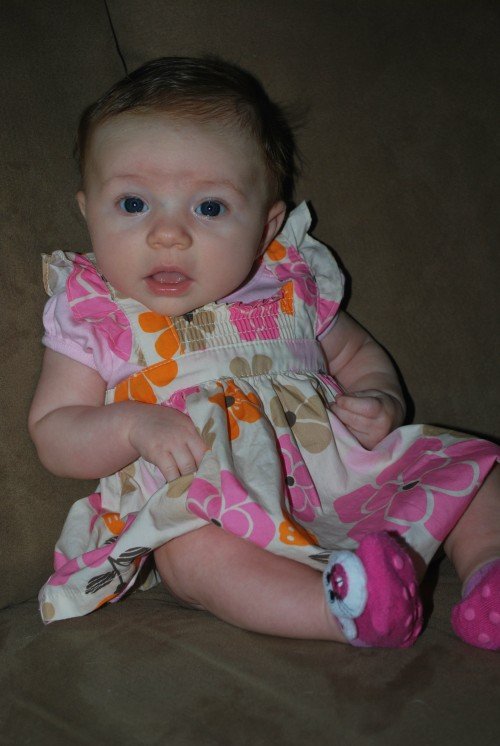 Whether you're a first timer or the greatest, grandest mother of them all, there's on thing moms have agreed on for over 75 years- Dreft makes your little one's fabric feel as clean and soft as can be. Do you have a favorite outfit that you would like to preserve? How do you preserve the life of your baby's clothes?
This is a sponsored conversation written by me on behalf of Dreft. As a part of this program I received the product, the opinions and text are all mine.