Easy Way to Clean my Crock-Pot
I've been trying out a number of crock-pot recipes, and maybe it's just me, but I have the worst luck with food burning around the top. It doesn't burn anywhere else usually, but the top part is a mess.  Now the whole point of using a crock-pot is to save time. But how much time are you saving, if you spend 20 minutes scrubbing the pot? Here is a method that I use to clean my crock pot easily.
I needed an easy way to clean my crock-pot. After trying a few experiments, I came up with a method that worked pretty well.
Easy way to clean my Crock-Pot
Fill the dirty pot with hot water, all the way to the top.
Turn crock-pot on high.
Leave the crock pot on high for 2-4 hours.
Carefully pour the water out of the crock-pot. (I use a small pitcher to dip it out.)
Rinse!
Use a soapy sponge to completely clean any little bits of greasy residue that may get left behind.
This method may not work for everything, but so far it's worked really well.
Here I had made a breakfast dish and the breading stuff stuck to the edges, I took the photo before I finished filling it with water.  Now, if only this trick would work for the dirty counter in the background!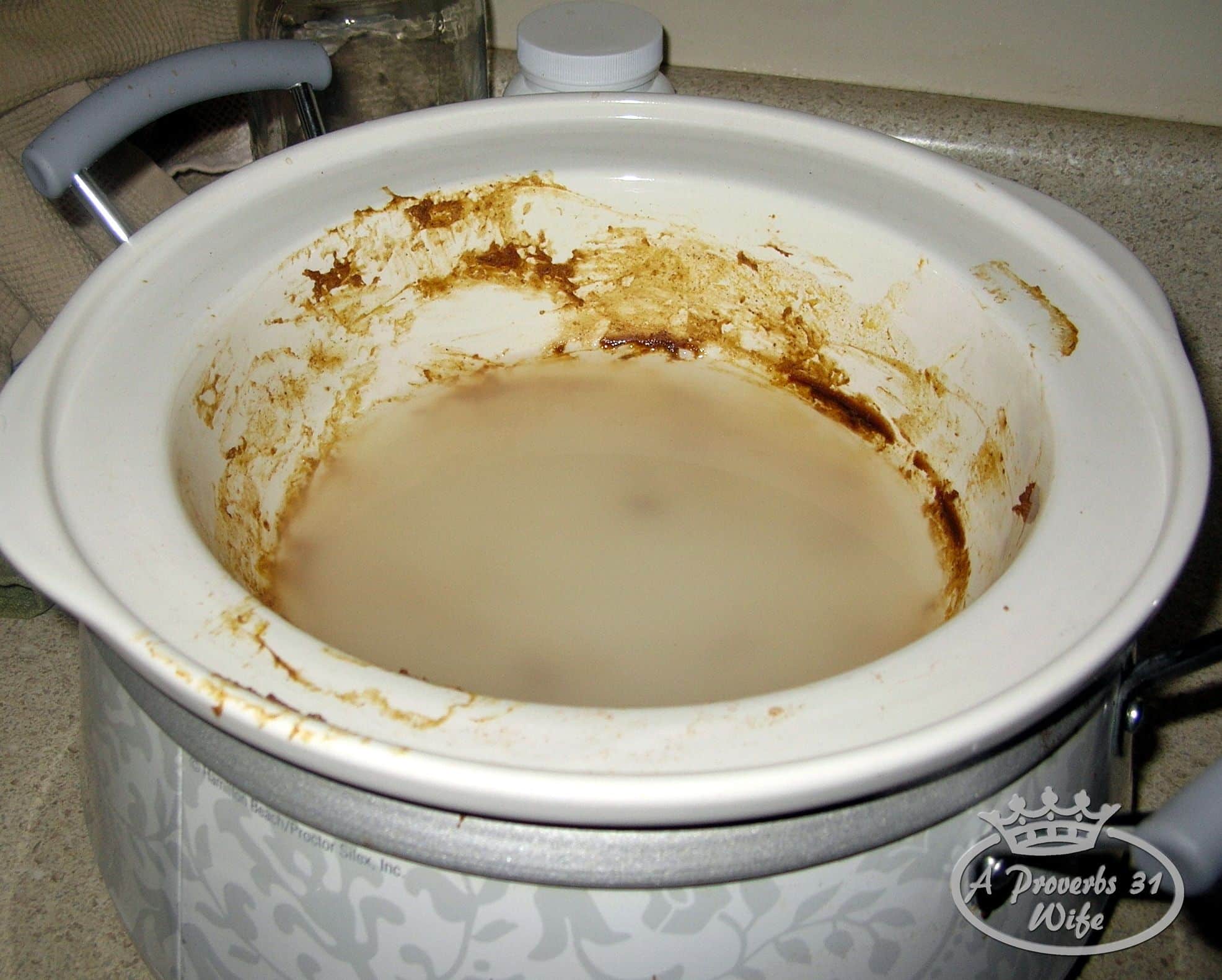 After 2 hours of heating with the water, I have poured the water off and used the spray nozzle at my sink to rinse it. There is only a wee bit of stuff at the top still left.
Definitely saved me time on clean-up. And for those of you who are wondering; yes, I do spray the inside of the pot before I use it. I refuse to use liners because I don't think it to be very healthy cooking in plastic like that.
Do you have a way to clean your crock pot that works really well?
sharing here: Seven Alive,