Empty, Glittery Reflections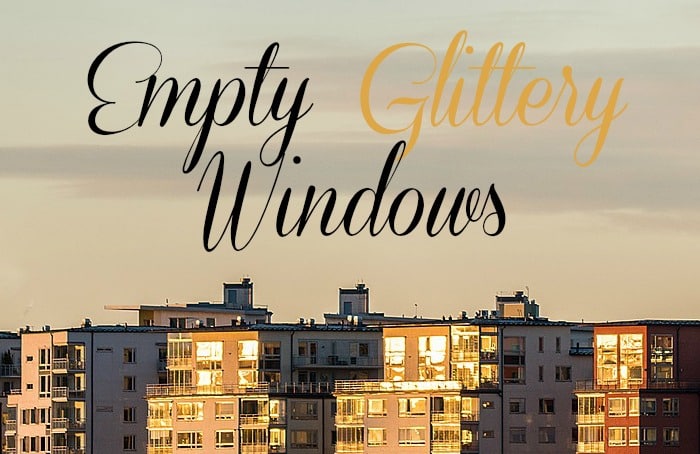 Driving down to my mom's one afternoon I noticed all these houses with windows totally lit up. They were shining and sparkly as the sun's rays bounced off of them. They looked so pretty on the outside. But, they were empty, glittery reflections.
Driving home I noticed those same houses. This time, however, there were no empty glittery reflections, just cold dark panes. Here and there a house was lit from the inside and those windows shone with a warm and welcoming light; but the other windows that glittered when all was light outside, were now dark as well.
I had to compare those houses and windows to Christians of today…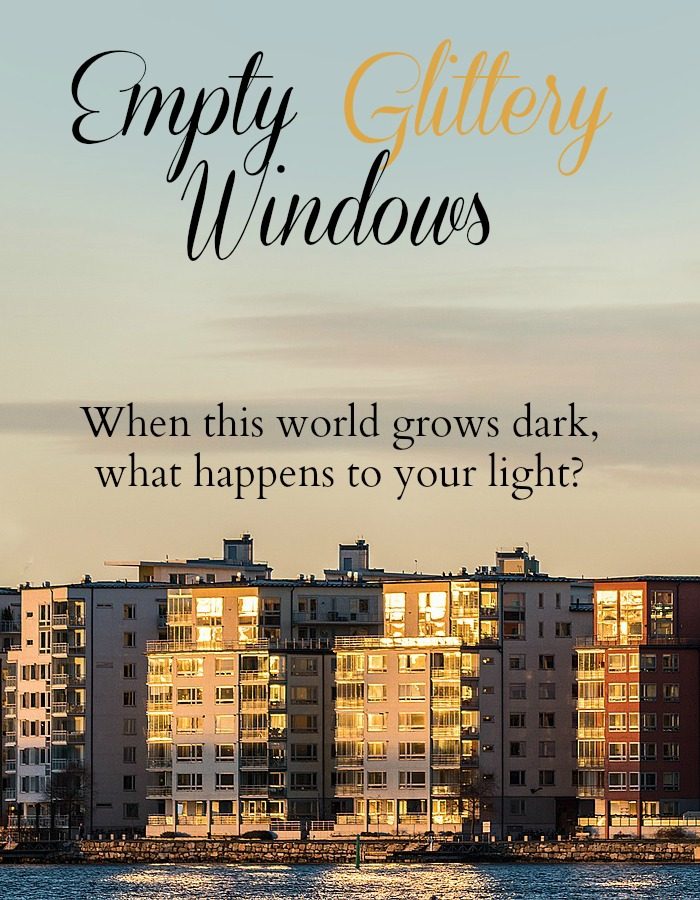 Empty Glittery Windows, or a True Light from Within?
When all is bright and things look good, it's easy for us to reflect the light of the son. But what happens when the world grows dark? Only if the son is living within us can we continue to shine.
Right now, in spite of everything that's going on, Christianity is still accepted and "the norm" in America. Yet many of those who call themselves Christians or believe in God, actually know very little about him or his word.
When Christianity is no longer the norm and the world begins to darken towards us, then we will either shine from within, or our cold dark windows will prove that we were nothing more than empty glittery reflections.
I plead with you, don't just go with the flow, go to church on Sunday, and be a "good person" type of Christian. Because if that's the extent of your light, it won't last once the world goes dark.
Get in God's word, read it, and ask him to reveal himself to you. Bind his words upon your hearts and upon the hearts of your children.
Finding time to read isn't that hard, making time to read is the bigger deal. Right now I read while eating breakfast and then flip to Psalms and read a chapter to the boys. They tend to lose interest fast but I try to make it a good habit for when they are older too.
Keep the Son in your heart and your light will shine, even in a darkened world!