He Called His Cousin an 'Entitled Millennial Princess' at a Family Dinner, What She Did Next Was Outrageous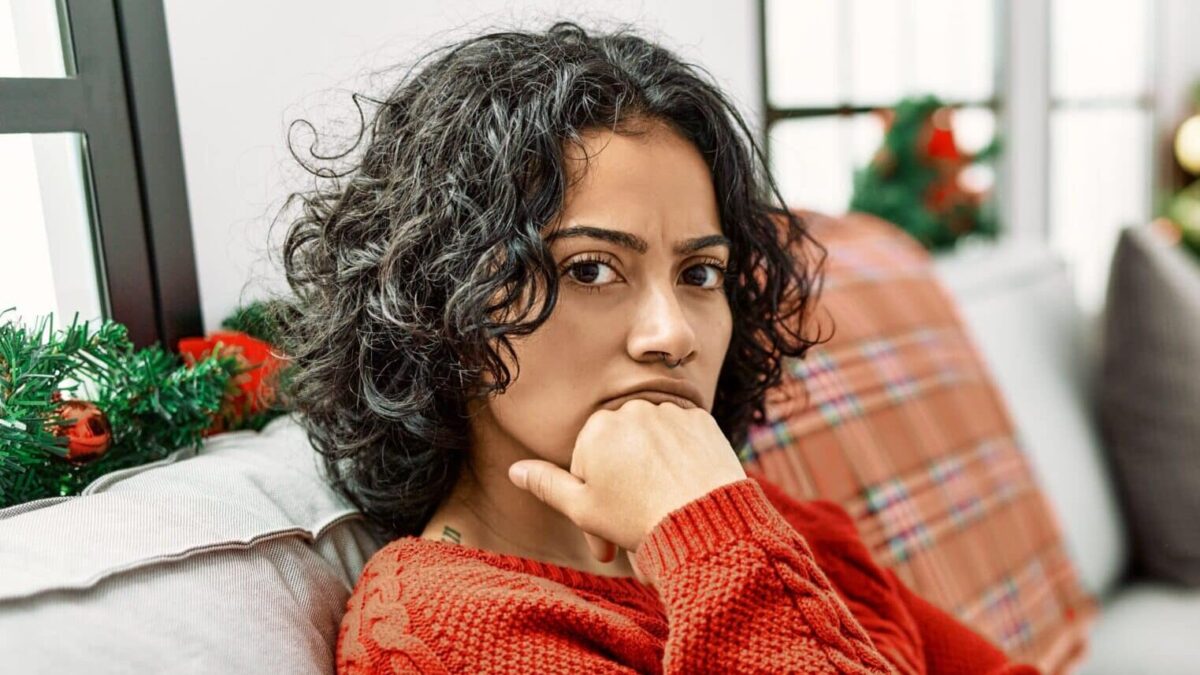 A recent post online has sparked a heated debate over what constitutes appropriate behavior at family gatherings. The post quickly went viral, with over 4,000 comments as of this writing.
According to the post, the incident took place at a family dinner held by the author's grandparents. Many family members were present, including the author, their parents, their uncle, and their cousin Jay, who is 19 years old and in her first year of university.
At one point during the evening, the author's grandfather made a joke about the author becoming a "housewife" to a "fine businessman." Jay confronted the grandfather and said she found the comment "insanely inappropriate and homophobic," which made the room awkwardly silent.
Later, when the family said grace before dinner, Jay asked if they could do a "non-denominational prayer," which the author scoffed at, calling Jay an "entitled millennial princess."
Popular Reading: These Are the 15 Richest Countries in the World
That's Not Entitlement
The post has elicited a variety of reactions from users, with many taking issue with the author's behavior. One user wrote, "[You were] being rude to your cousin and dismissing her valid concerns as 'PC bulls***.'" Another user echoed this sentiment, saying, "Your cousin asked for a non-denominational prayer. That's not being 'entitled' or 'PC.' That's being respectful of people's different beliefs and preferences."
Another user pointed out that the OP's use of the phrase "entitled millennial princess" was not only derogatory but also not entirely accurate. "As a fellow millennial, I find it frustrating that our generation is constantly being labeled as entitled and lazy," they wrote. "Jay may have been more sensitive to certain issues, but that doesn't mean she's an entitled princess."
Respect Other's Beliefs
However, some users took a more sympathetic view of the author's perspective. One user commented, "It sounds like your cousin has become quite the self-righteous social justice warrior since going to university. I think you were right to call her out on it." Another user added, "Jay needs to learn how to respect other people's beliefs and not just force her own views on everyone else. You did the right thing by standing up to her."
The issue of political correctness and sensitivity was also a topic of debate among users. Some agreed with the OP's assertion that Jay was being overly sensitive, while others argued that her concerns were valid and deserved to be heard. "It's not about being PC, it's about being respectful and acknowledging that some things that were once considered acceptable are no longer okay," wrote one user.
The incident has sparked a broader conversation about generational differences and the role of political correctness in modern society. While some believe being overly sensitive can stifle discussion and debate, others argue that creating a safe and respectful environment for all individuals, regardless of their background or beliefs, is essential.
Who Was Right?
Regardless of which side of the debate one falls on, it's clear that the incident has left a lasting impact on the family members involved. The author of the post writes, "I don't really feel bad and my dad says I did the right thing, but my mom thinks I overreacted a bit. My grandfather said what she said didn't bother him and I shouldn't have felt like I needed to stand up for him while my grandmother sent me a thank you this morning. I don't know though. Was I [in the wrong]?"
In the end, the incident serves as a reminder that while family gatherings can be a time for celebration and joy, they can also be a source of tension and conflict. It is important for individuals to approach these situations with sensitivity and respect and always strive to create a positive and inclusive environment for all involved.
This article is inspired by the internet and does not necessarily reflect the views or opinions of Hello Sensible. You can read the original thread here.
More Articles from Hello Sensible: