Exederm: For Children with Eczema, Dermatitis and Dry Sensitive Skin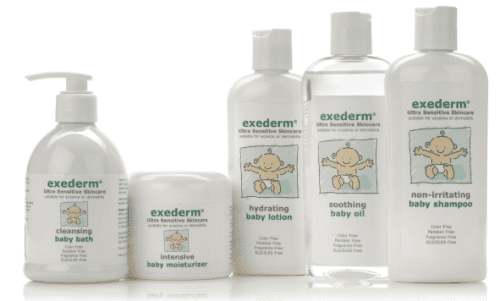 'Tis the season for dry skin. My kids and I get it really bad in the winter and find ourselves always slathering on lotion throughout the day. Before last week, I had no idea that many lotions actually irritated our skin due to their ingredients. I was making our dry skin problems worse instead of keeping our skin hydrated. After finding this out I started to apply exederm on my children once every morning. Within a week I started noticing a huge difference on how their skin felt. It stayed hydrated for longer and definitely not irritated anymore.
exederm is the perfect choice if your child has eczema, dermatitis or dry sensitive skin. exederm has been specially formulated to avoid harsh chemicals, unnecessary additives and unproven herbal ingredients that may irritate and cause a rash on sensitive skin or trigger an eczema flare-up on your child's skin.

The National Eczema Association has honored exedermChildren's Skin Care range with its coveted 'Seal of Acceptance' award in acknowledgement of their ultra-sensitive formulations. In fact, each of their five baby eczema-care products scored a maximum 5/5 from the review panel. Wow!
Think you are giving your child the best lotion for their skin? Think again. Check out these amazing comparisons: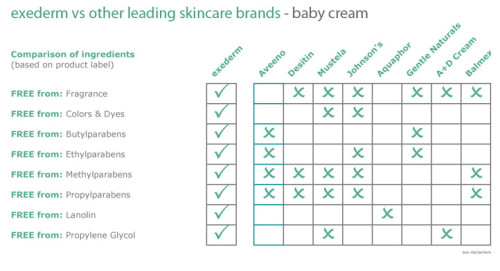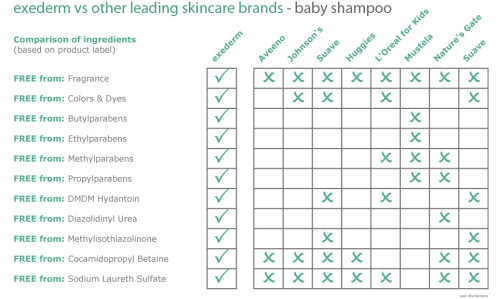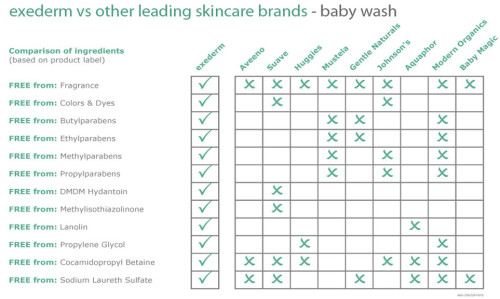 exederm products contain:
| | |
| --- | --- |
|    No Fragrance |    No Color or Dyes |
|    No Parabens |    No (SLS) Sodium Laureth Sulfate |
|    No Lanolin |    No (CAPB) Cocamidopropyl Betaine |
|    No Propylene Glycol |    No Phthalates |
One thing you don't find on many brand websites are detailed information regarding the product ingredients as well as reasons why you should avoid the harmful ingredient they chose to not put in their product. With exederm, you can compare and read every ingredient that is out into all their products. Did you know that SLS (Sodium laureth sulfate) is a standard ingredient in body wash and bubble bath products – it is regarded by most dermatologists as being highly irritating? That is why exederm does not have any SLS in any of their bath products.
Exederm is affordable and we found that a little really does go a long way. My husband is in construction and his hands really take a beating. Every night he has been coming home and putting on exederm's baby moisturizer to help heal his hands. I think I may need to upgrade him to their adult line!
To learn more about exederm and their products, please visit: www.exederm.com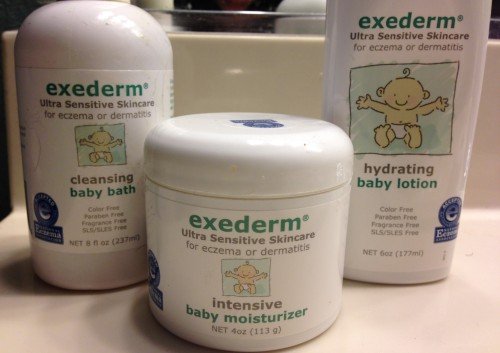 * I received products to review, but all opinions are my own