Exploring the Northern California Coast
Just recently, I took a road trip along the Northern California Coast. I have been down the coast, starting from San Francisco to San Diego, but have never ventured up and was really excited to see new areas and explore.
There is so much beauty in California that there really is no bad choice in where you want to spend your time, but I will say that the northern part, up into Oregon, stole my heart. First of all, it's less crowded, has cheaper rates on hotels, wonderful food options and more shaded trees and curvy roads through the mountains.
Thanks to Kia, we were able to drive the Kia Forte5 SX Turbo, and it really couldn't have been a more perfect vehicle to drive.
It hugged all the curves and had power to accelerate during the incline of the mountains. Plus it was extremely comfortable and gave us great gas mileage. My boyfriend was sold after being in the Forte5 after just one day and now wants one for himself. He was sad to see the car go.
There really is so much to see and do while heading up the coast that I do suggest, if you are going to wing your trip and just drive, like we did, that you secure your hotel in whatever town you want to spend the night in ahead of time, especially during the summertime.
The hotels fill up quickly as they are typically smaller hotels, and the cabins or cottages on the beach or in the redwoods need to be booked at least 72 hours in advance. Some also require a 2-night minimum stay, so it's best to keep that in mind. Also, make sure to bring sweatshirts and pants, as the weather is always a lot cooler on the coast, no matter where you are in California, especially in the northern part.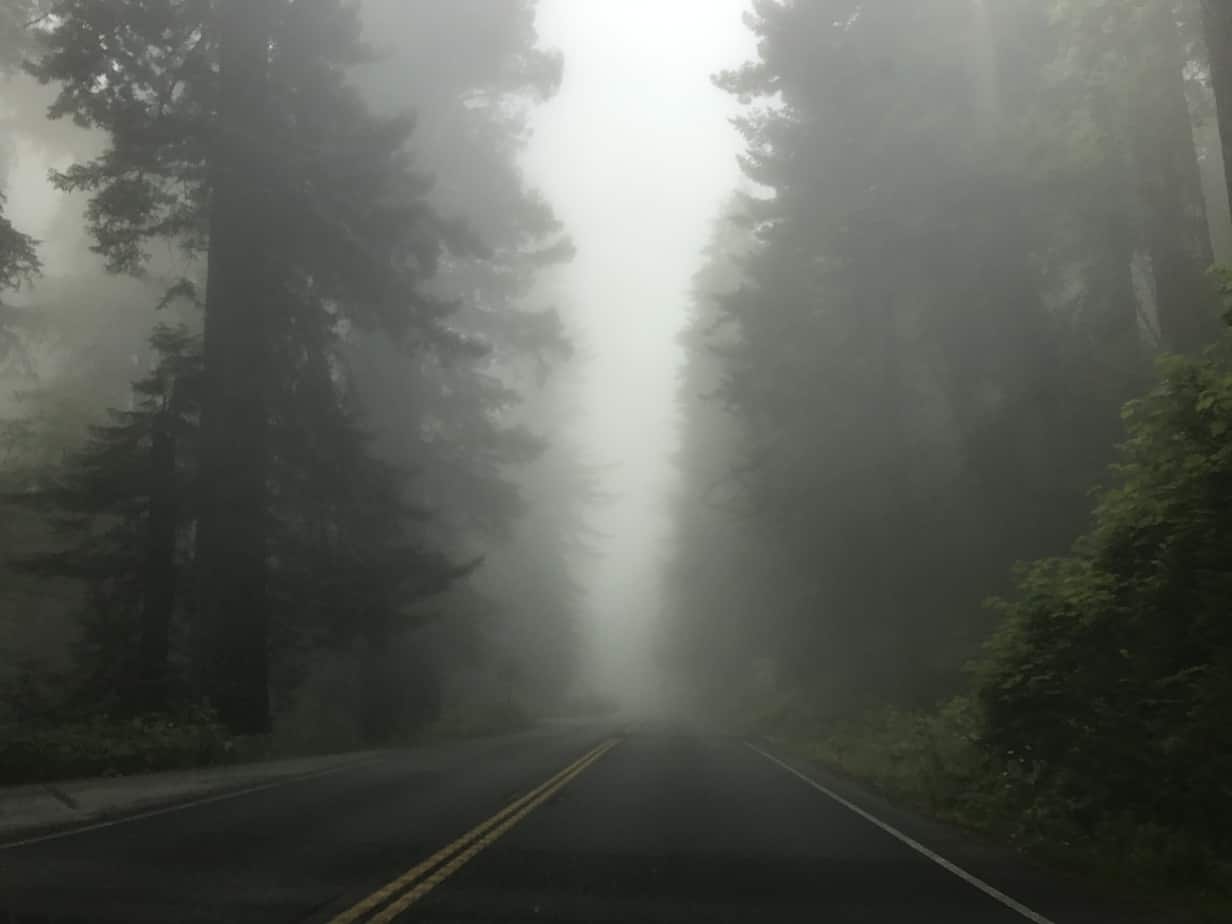 If you are planning a trip, here are some of my recommendations on some great points of interests to stop and see along your journey.
Sequoia Park Zoo- Eureka, CA
Founded in 1907, the Sequoia Park Zoo is the oldest zoo in California. Dedicated to inspiring understanding and respect for the natural world and educating the community about the importance of wildlife conservation, the Sequoia Park Zoo is home to over 200 vertebrates and more than 1,700 invertebrates. If you are looking for fun things to do in Eureka with kids, visit the Sequoia Park Zoo.
Trinidad Bay Eatery & Gallery- Trinidad, CA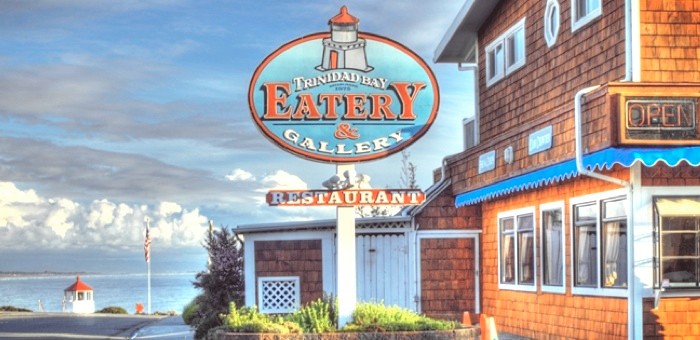 Clam chowder is always a MUST while on the coast, and if you are looking for the best while driving, I recommend you stop in the small town of Trinidad and try the clam chowder at Trinidad Bay Eatery & Gallery. While you're there, stop by Salty's Bait Shop and check out their shirts. It's a small selection, but the material is incredibly soft, you'll just have to pick one up for yourself.
Wedding Rock at Patrick's Point State Park- Trinidad, CA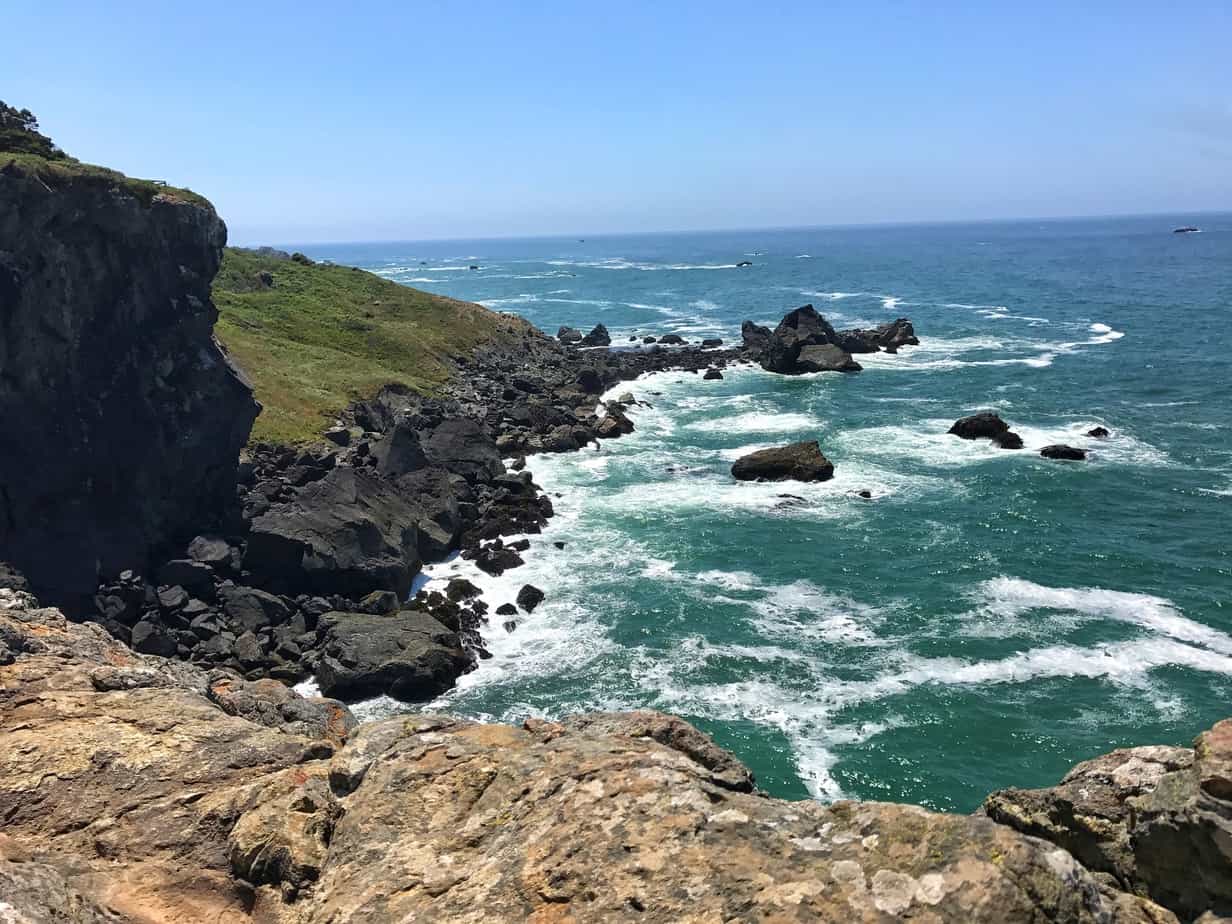 The view from this very short hike is just picturesque. There are 360-degree views, and it's the perfect place to stop and take it all in. I also recommend if you're looking for the perfect place to take a photo of your family or maybe of just you and your spouse, that you make this your spot.
Agate Beach at Patrick's Point State Park- Trinidad, CA
Agate hunting is so much fun here. It's a hike to get down, but adults and kids have no problem making the short hike down and back up. It's definitely a place you'll want to spend a little time at, so make sure to bring some snacks and beverages down with you and have fun taking in the views of the ocean and picking through the rocks to find some agates. Just make sure to wear sandals or water shoes, as we found bits of jellyfish all throughout the sand. Plus, those rocks aren't too kind on your bare feet anyway.
There are also some great tidepools at low tide, where you can see mussels, starfish, crabs, and more!
Trees of Mystery- Klamath, CA
This is something everyone has to experience at least once. Being able to learn about some of the oldest and tallest trees is truly remarkable. You can't miss it from the highway as a giant Paul Bunyan greets you from the road.
Once there, you hike a trail through the Redwoods, where you are educated throughout until you reach the Sky Link that takes you up the mountain. Unfortunately, when we were there, the fog was too thick to see any views, but the ride-up was worth it as you are as tall as some of the trees.
When you make your way down, the trail loops you to another side, where you get to see even more. It's a fun stop that you should expect to spend about an hour at.
Battery Point Lighthouse- Crescent City, CA
Who doesn't like lighthouses? This one is beautiful and definitely worth seeing. Just make sure to get there when the tide is low, as the walkway from the parking area to the lighthouse path will rise, making it hard to get there.
Jetty- Crescent City, CA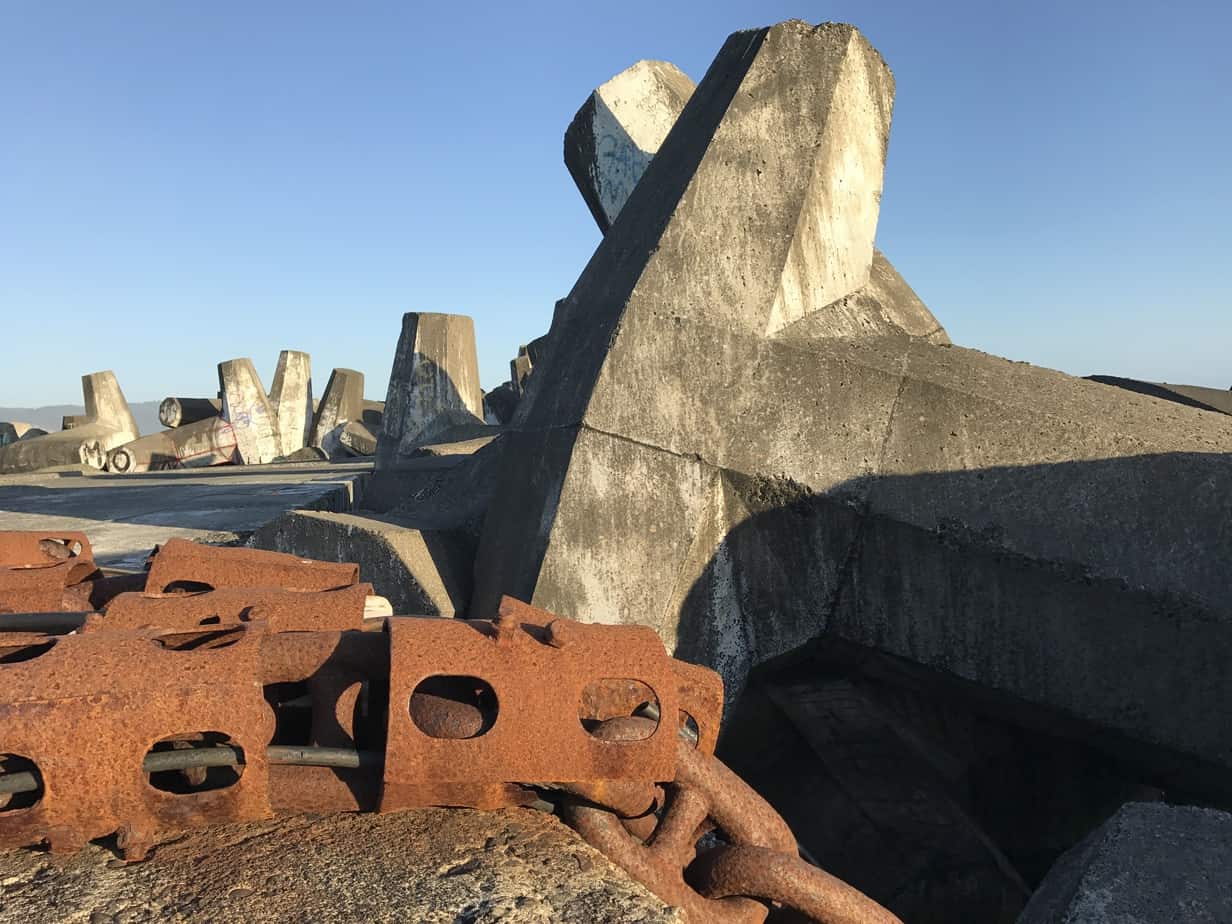 I know that is very vague, but from the Lighthouse parking lot, you will be a long pier and, at the end of that long pier, some pokey-looking rock formations. The pier is called a jetty, and the tall-looking rocks are, in fact, not rocks, they are these huge anchors that take up the end of the jetty. One of the coolest things I've seen. It's about a mile walk there, but worth it. Enjoy the breeze, take in the view, and get ready to be surprised when you get to the end.
Harris Beach State Park- Brookings, OR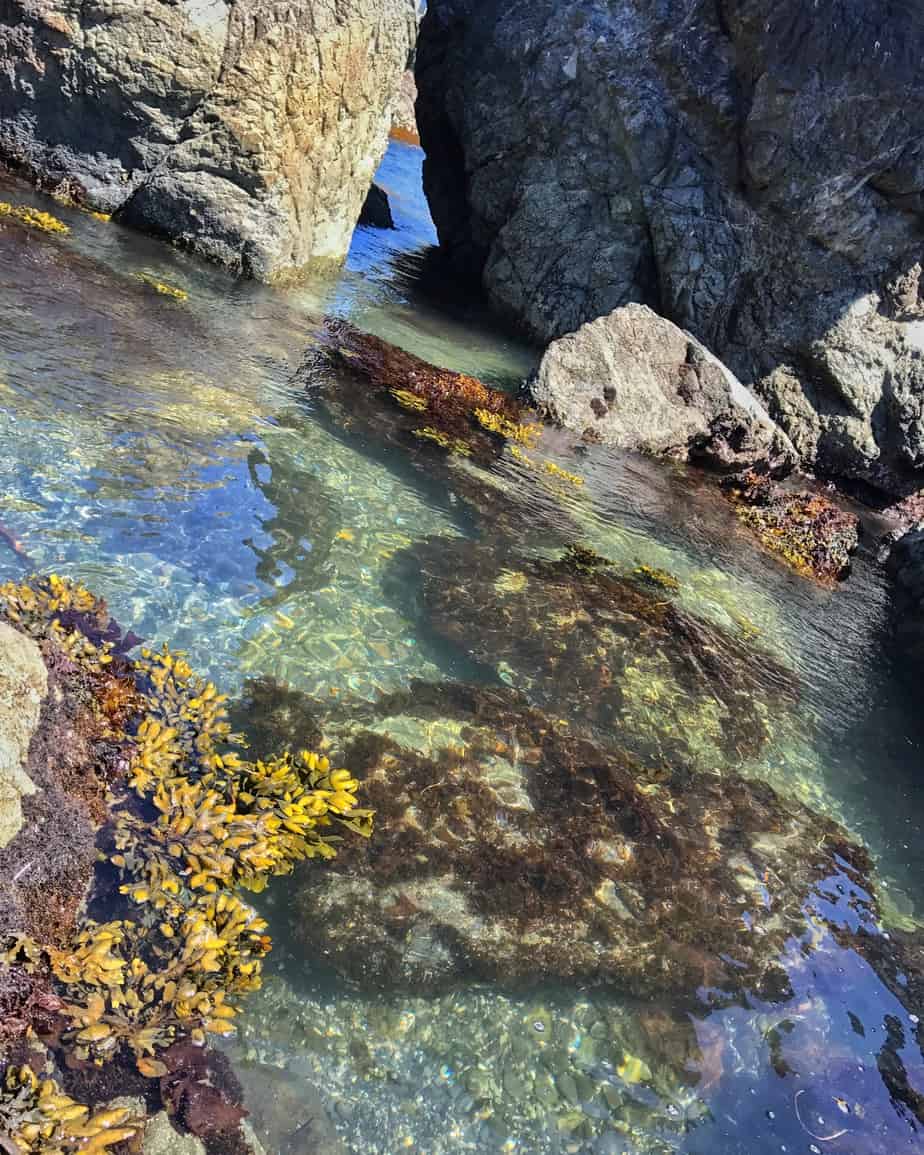 So this isn't California, but it is right above the California/Oregon border and definitely worth a visit. It's a great beach to stop at and relax. There is a parking lot right next to the beach, but it is small, so try and get there early or be patient as people are always coming and going from there.
You can also park at the top and walk down. The bathrooms are clean, and the views are beautiful. We walked to the end and ended up climbing some rocks to check out some of the tidepools. If you aren't that adventurous, don't worry. There is a map right when you get there that shows you where and when certain sealife appears.