15 Great Father's Day Gift Ideas!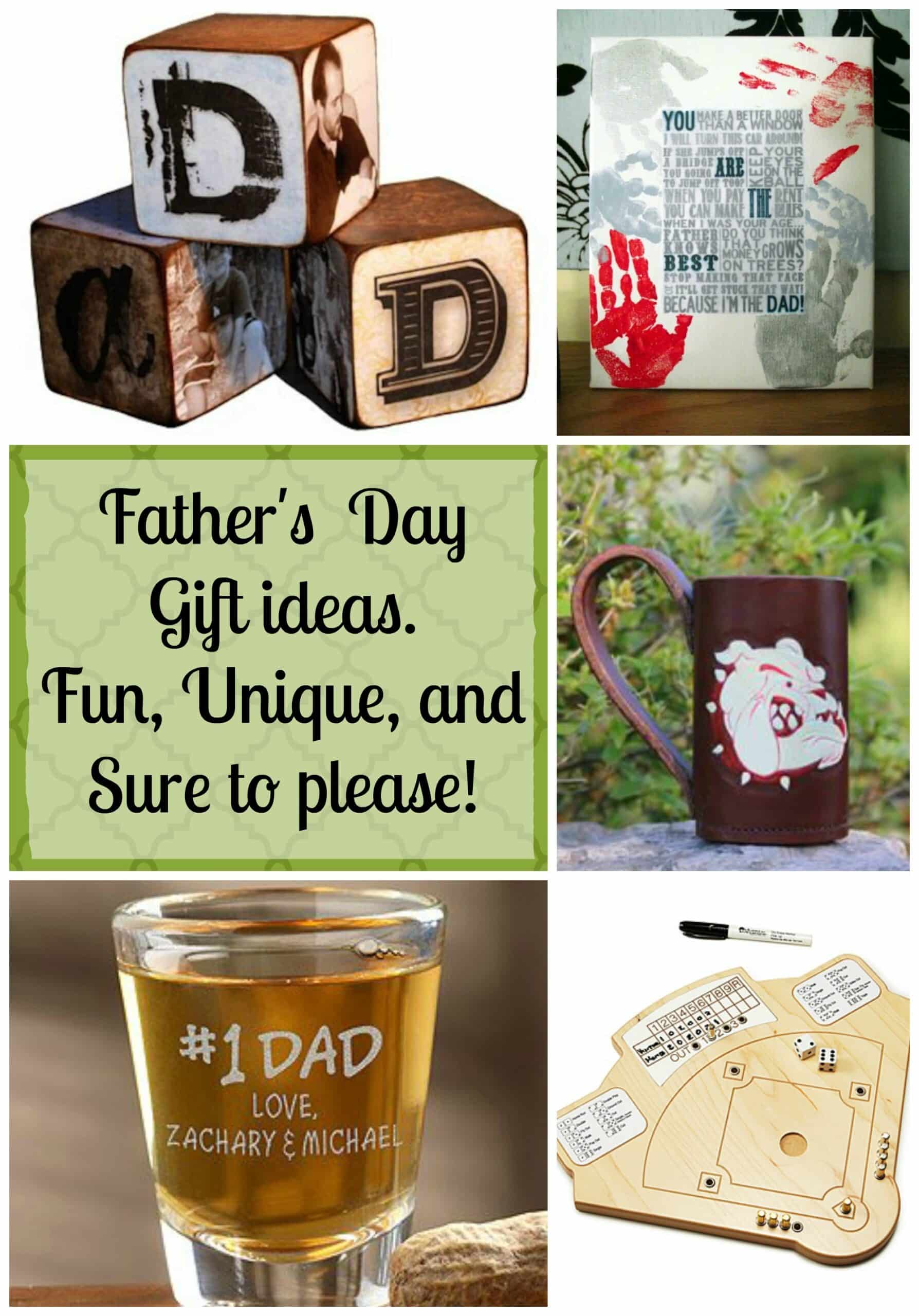 Whether you plan to buy him a gift, or help a child make him one, here are 15 great Father's Day gift ideas that will be sure to make him smile!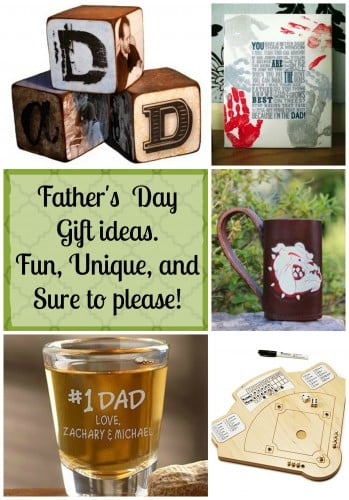 In full disclosure, this post contains affiliate links that help support A Proverbs 31 Wife.
15 Great Father's Day Gift Ideas.
#1   I'm pretty bad at cards. I used to make them, but don't seem to have time for it any-more.  I recently discovered Treat where you can find and create really cool greeting cards.
#2  A friend of mine just told me about her husbands new business venture Jerry's Leather and Crafts. When I took a look at his wares, I knew there were some perfect gifts for dad in there. And if you order by the 31st make sure you use promo code GIGGLEBUGZ to get 10% off a stamped set like the one below. Be sure to check out all the great offerings here.
#3  Photobook from Shutterfly.  Fun and touching memories in a book that will touch his heart.
#5  For the golfer who likes to BBQ: Novelty 5 Piece BBQ Tools in Black Golf Bag and Golf Grips
.
#6  I love this Father's Day Craft, way too cute!  (That website no longer exists)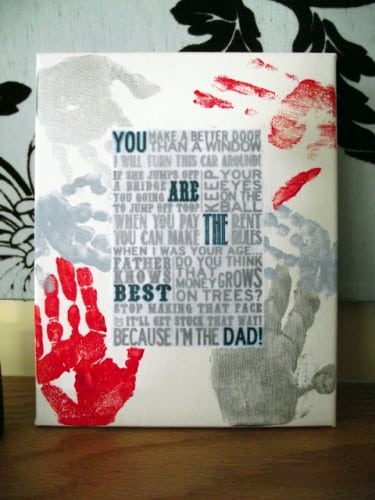 #7  This one is just too fun!  Personalized Shot Glass For Number One Dad
.
#8  Here is a great gift I helped the 2-year old make last year. Father's day Hand-print Craft.
#9  Libbey Craft Brew Sampler Clear Beer Glass Set, 6-Piece
#10  How about some letter blocks for dad? I think these would make a cool paper weight!
#11  Jason spends a ton of time on the Satellite part of Google maps.  This personalized map puzzle would be pretty cool for the dad who likes maps and puzzles.
#12  For the baseball fan.
#13  How about some Maple Bacon Chocolate sauce?
#14  This alarm clock cracks me up. My dad soooo should've had one when I was growing up.  I remember his alarm clock going off for what seemed like hours.  The Flying Alarm Clock.
#15 These Laser Engraved cubes are way to cool. You could easily find one that suits your dad.
So there you go, 15 great Father's day gift ideas.  I could probably go on and on with some of the great gifts I found online, but I had to stop somewhere right?