Fighting God – Lessons from Littles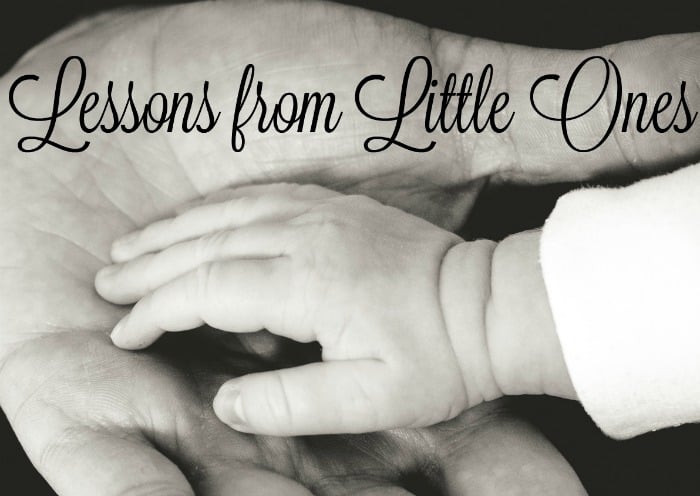 It's been a while since I've shared a Lessons from Littles post, but I have a good one today. A few thoughts about fighting God or finding peace.
Lessons from little ones is simply about the lessons the children teach US. They are innocent and unaware of their own sinful nature, thus innocent but not sinless. They also have a conscience and it clearly shows in the way they exhibit guilt for things done that they know are wrong.
Fighting God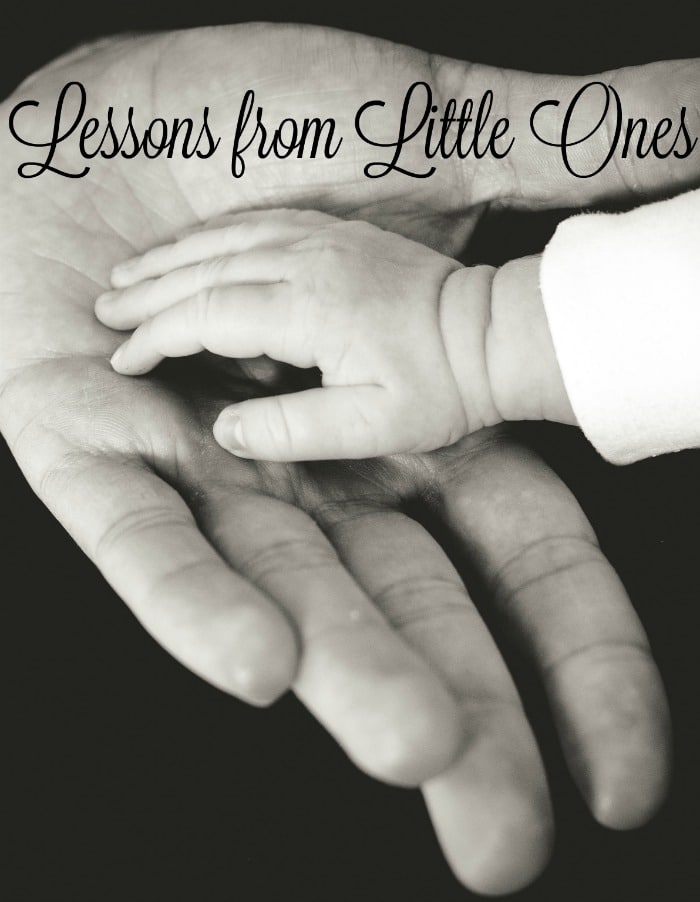 The other night at supper, I dish up the food and put our plates on the table. Kolton is not quite two but he knows our routine. "Pway" he says, holding out his hands. "Pway!" he demands even louder when we sit down.
I take his hands and we bow our heads. Now he knows what to do, but when it comes to actually doing it, suddenly things change. He starts to fight it, he pulls his hands away and he isn't happy.
The more he fights against me, the more uncomfortable his hands become. If I let go of his hands he becomes even more upset, grabbing them back, then pulling away again. He is upset and angry.
Yet, as he learns that I won't let go, he relaxes, and as he relaxes, his hands are no longer in discomfort as I release my tight hold. And in the end, he submits, quietly holding hands with me. He is at peace and no longer upset and angry.
I had to think… What about me? Is my discomfort a result of fighting God?
How many times do I know what to do? How many times am I eagerly clamoring to God, declaring all that I will do for him, reaching out my hands, and demanding his? Yet when God takes my hands and we start our journey I begin to fight.
Suddenly I don't want to do this. No! This isn't what I thought it would be. Do I have to submit?! Let me go! And I fight, I cry, I pull and the spirit gently pulls back and the discomfort in my soul grows.
If I pull hard enough, I may even "get free" of the Spirit's gentle restraint. Yet, like my son, without those guiding hands, I become even more upset and even angry. Outside of God's will, outside of submitting to him, I am a ship lost at sea.
Only once I submit and place my trust in the one holding my hands, do I find peace. God is my heavenly father and he will not guide me wrong.
I wonder how many times, my inner, emotional upset is simply a result of my fighting God? Probably 99.9% of the time. Just like there is peace in the eye of a storm, likewise, there is peace in the center of God's will. The world may rage around me, but in God's will I have peace. What a blessing!
I would do well to take a lesson from my toddler. I would do well to learn that submission to God is the only way to find peace.
What about you? Do you find yourself fighting God or fighting against his holy spirit's guiding? Do you find peace in your submission to him?