Gerber ChewU Class of 2015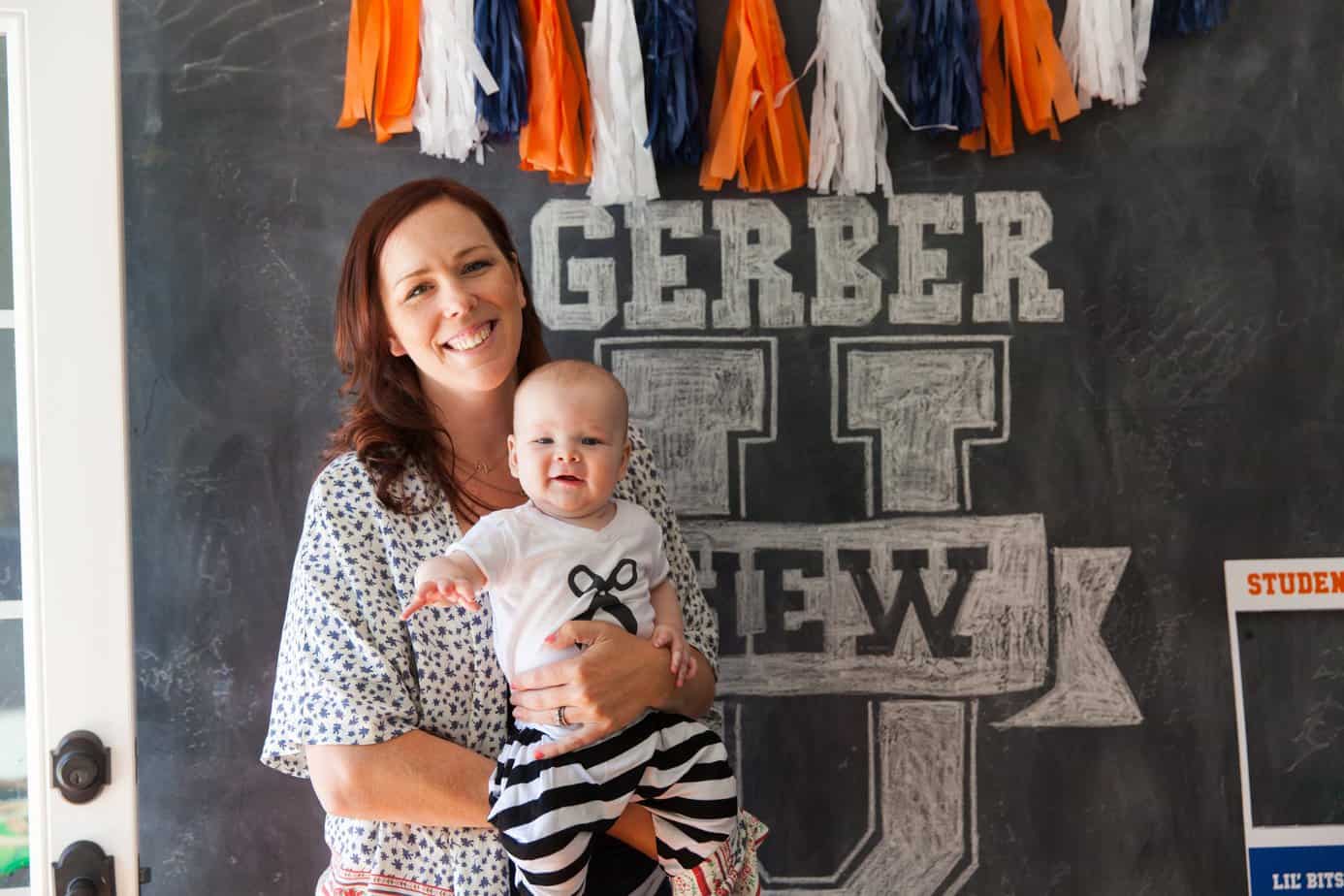 Thank you so much to Gerber for hosting us
at Gerber's ChewU and for sponsoring this feature!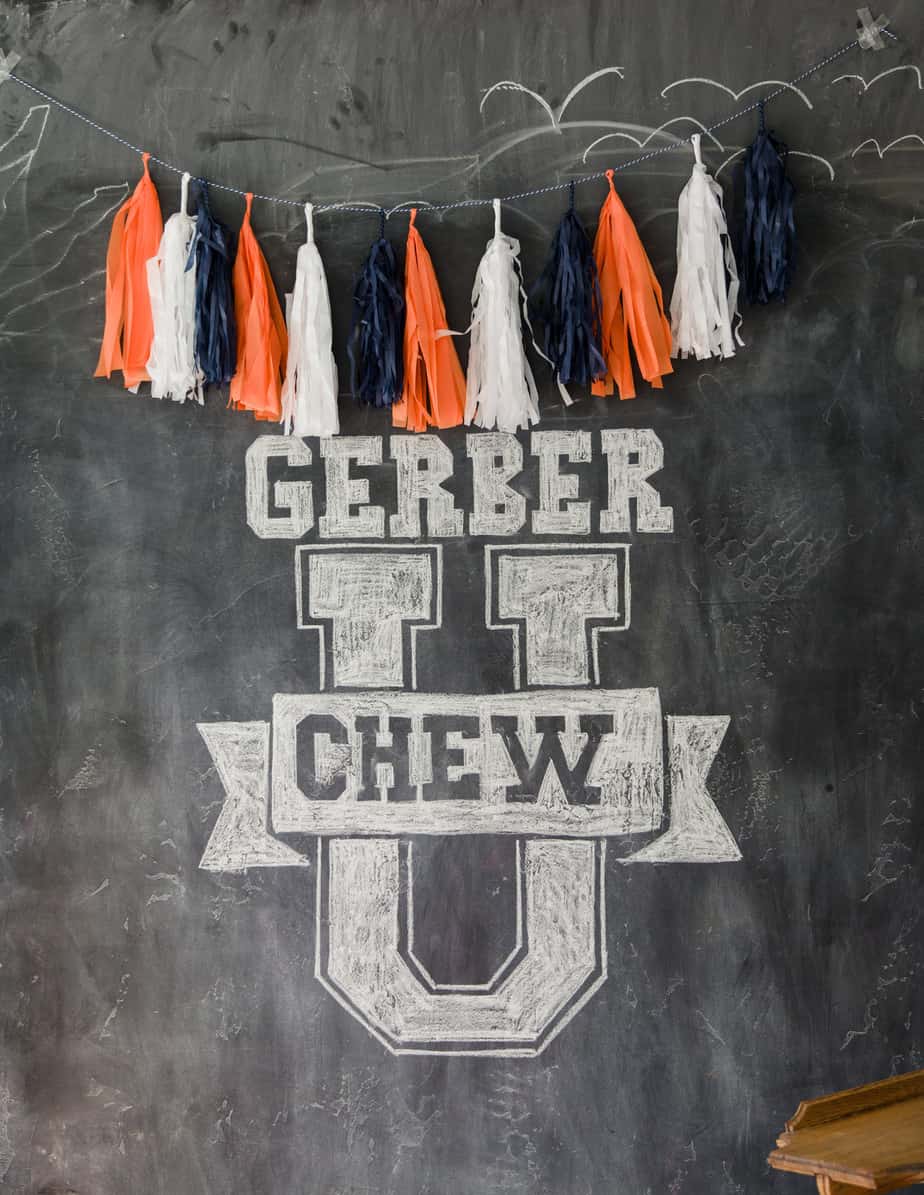 Last week, my little Charlie went to school…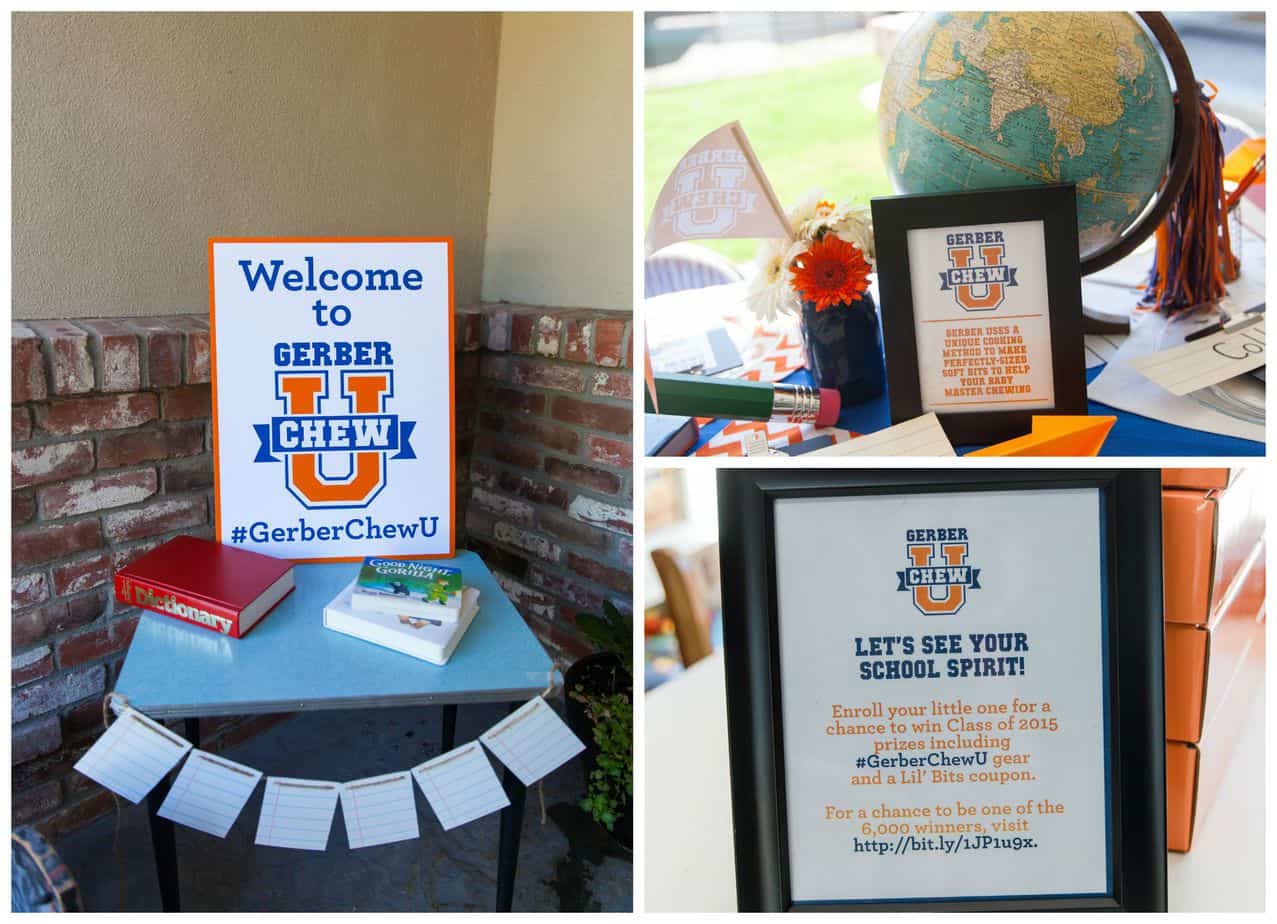 He and I attended Gerber's ChewU: a place for babies to learn how to chew! `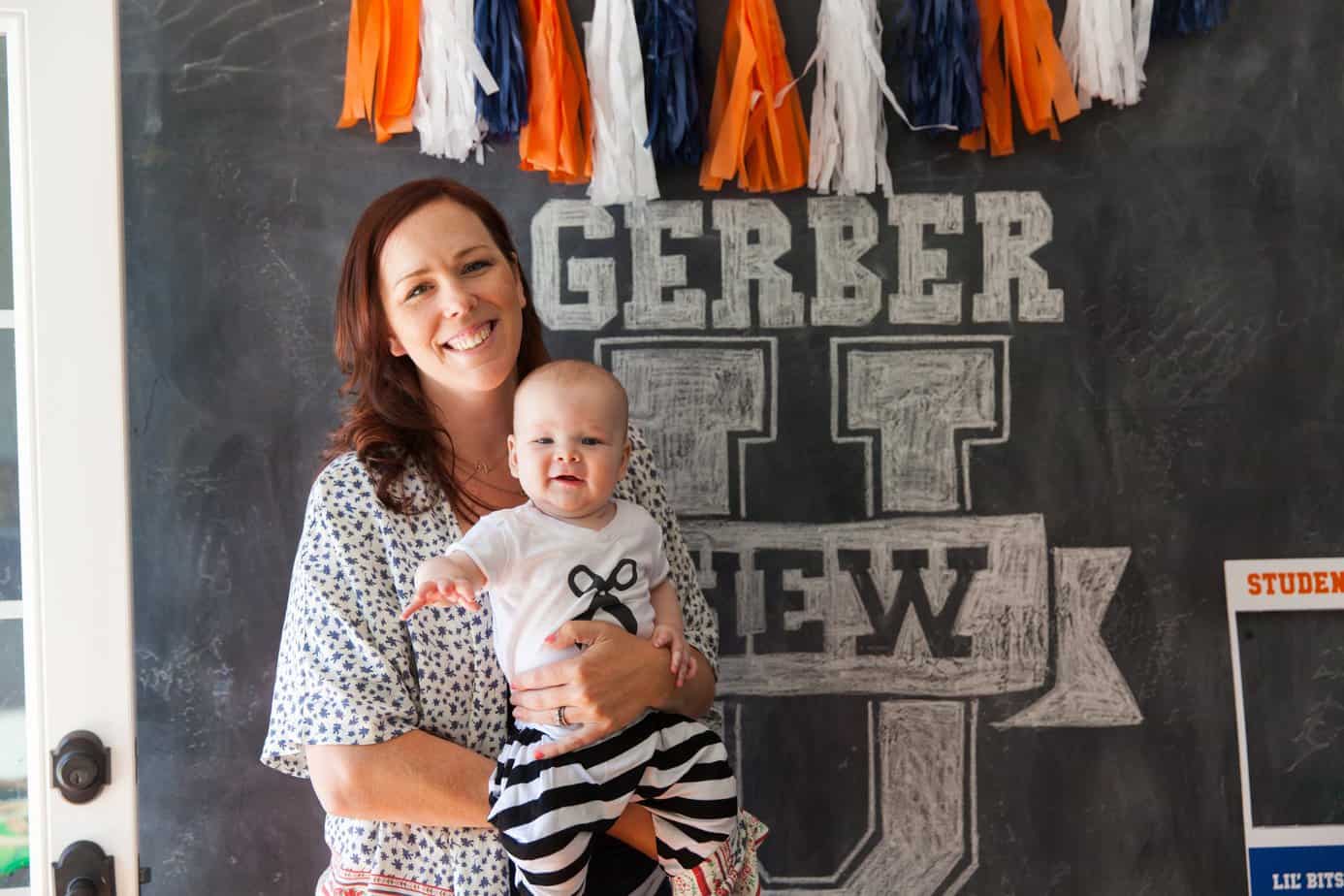 He received an official ID card,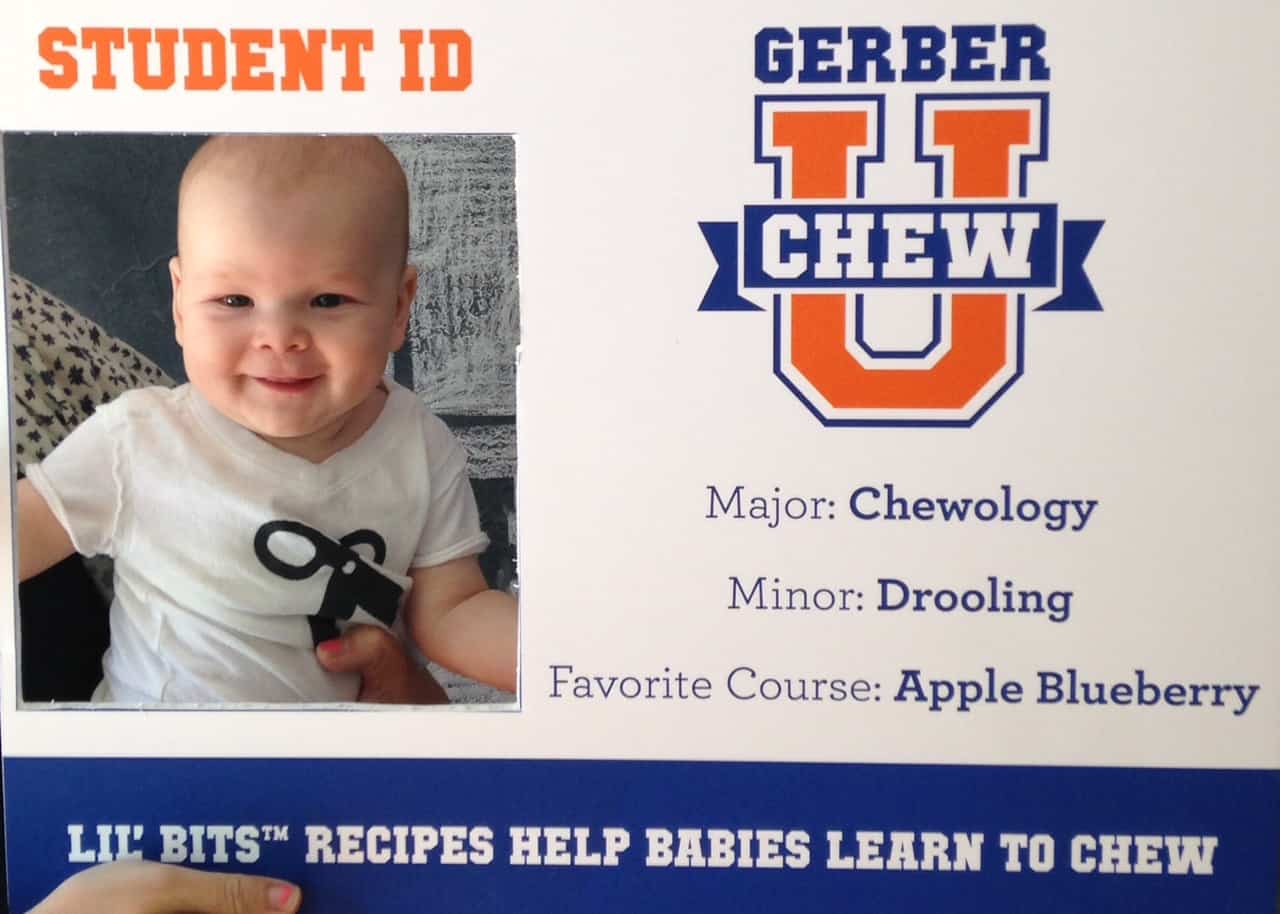 Attended very importanct courses like Sorting 101, PE 202 and his very first Pep Rally!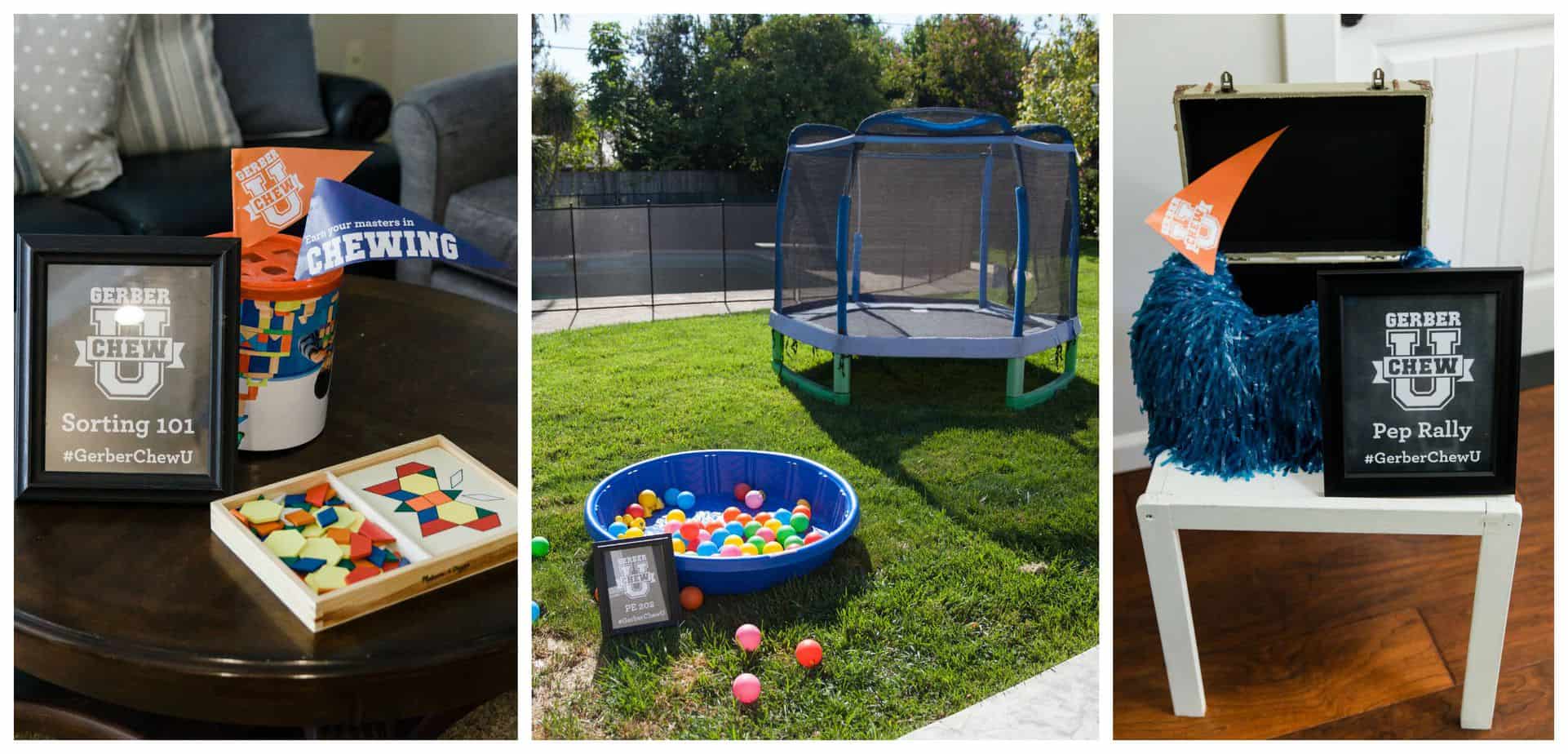 And he mastered in Chewology-an essential milestone in a baby's development!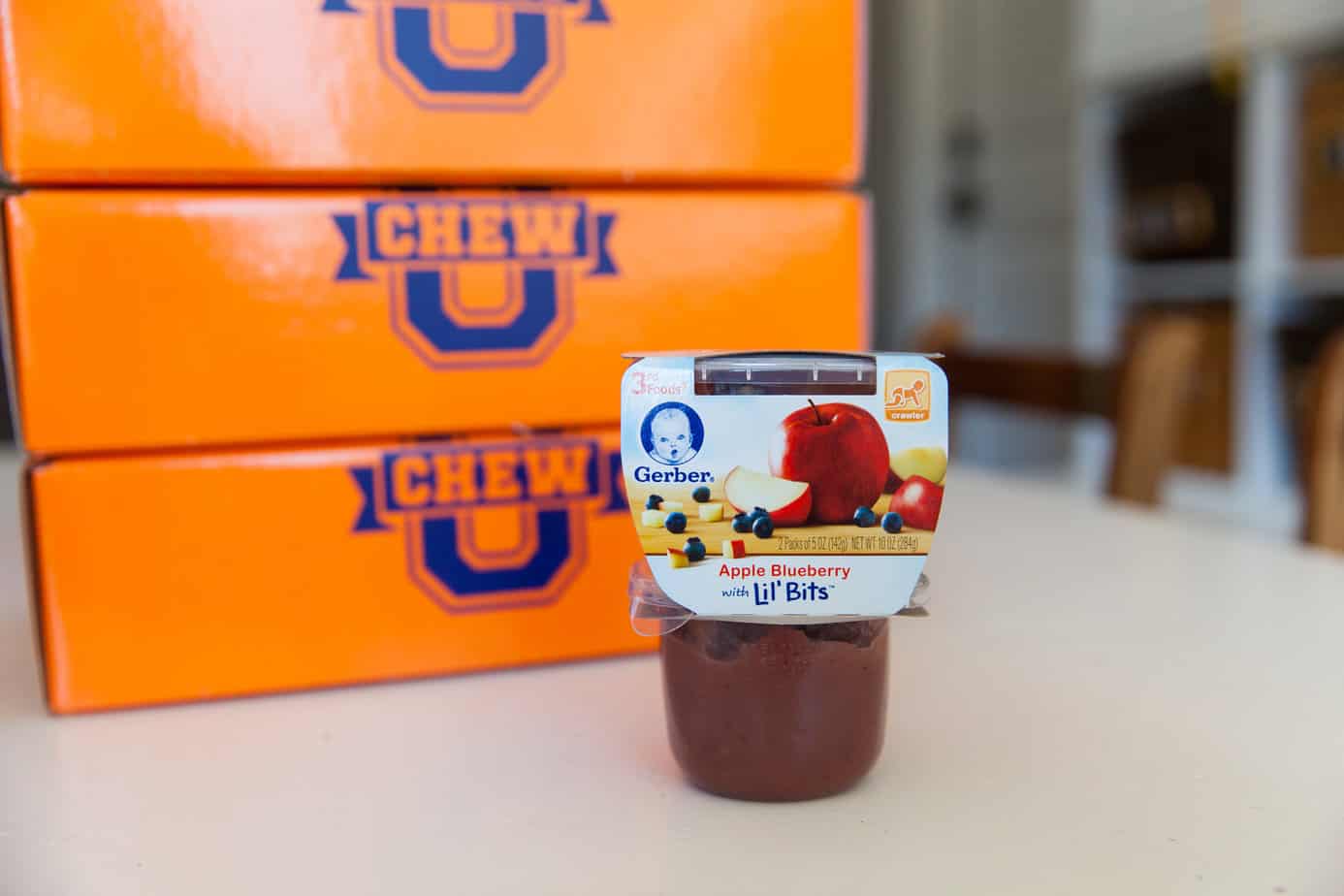 While it was all in good fun, the reason for the event I took Charlie to last week was to earn all about Gerber's new 3rd Foods® Lil Bits™ Recipes: a 3rd stage food made with soft little bits of food to help baby learn to mash and chew and move food from side to side in their mouths! This is a big milestone in baby's life, and Gerber took that very seriously. They are the only baby food company in the country who uses a special cooking method, giving Gerber's 3rd Foods® Lil Bits™ Recipes the right texture and perfectly sized soft bits for babies who are new to chewing. They spent countless hours (over 120,000 actually!) on developing this special recipe and many many taste tests to come up with the 10 newest options in feeding your baby! The new Gerber's 3rd Foods® Lil Bits™ Recipes come in tasty offerings like Apple Blueberry, Orchard Fruit Medley, Apple Banana, Banana Apple Strawberry, Mixed Carrots, Corn & Butternut Squash, Butternut Squash & Potato, Sweet Potato Apple Carrots & Cinnamon, Pear Apple Berry, Island Fruit Blend and Banana Apple Mango.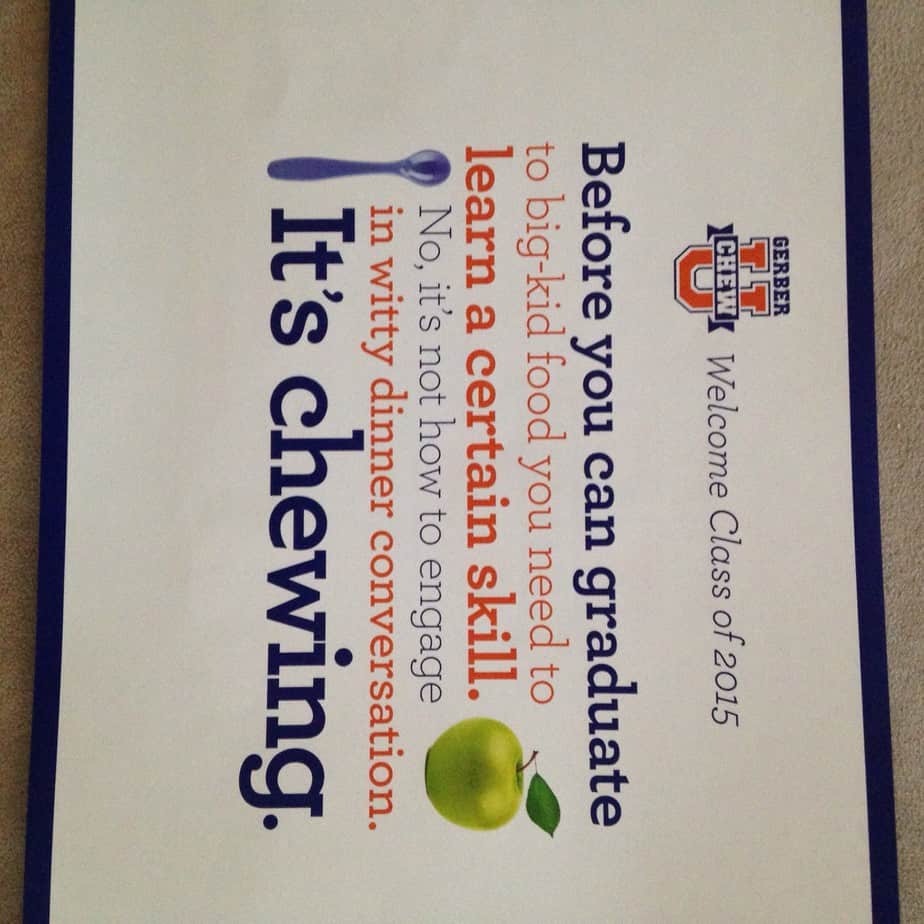 Charlie got to learn all about the new line of Gerber foods, and while he's still only learning to start on solids at almost 6 months, he is very much looking forward to trying out the chewing skills he heard all about at Gerber's ChewU!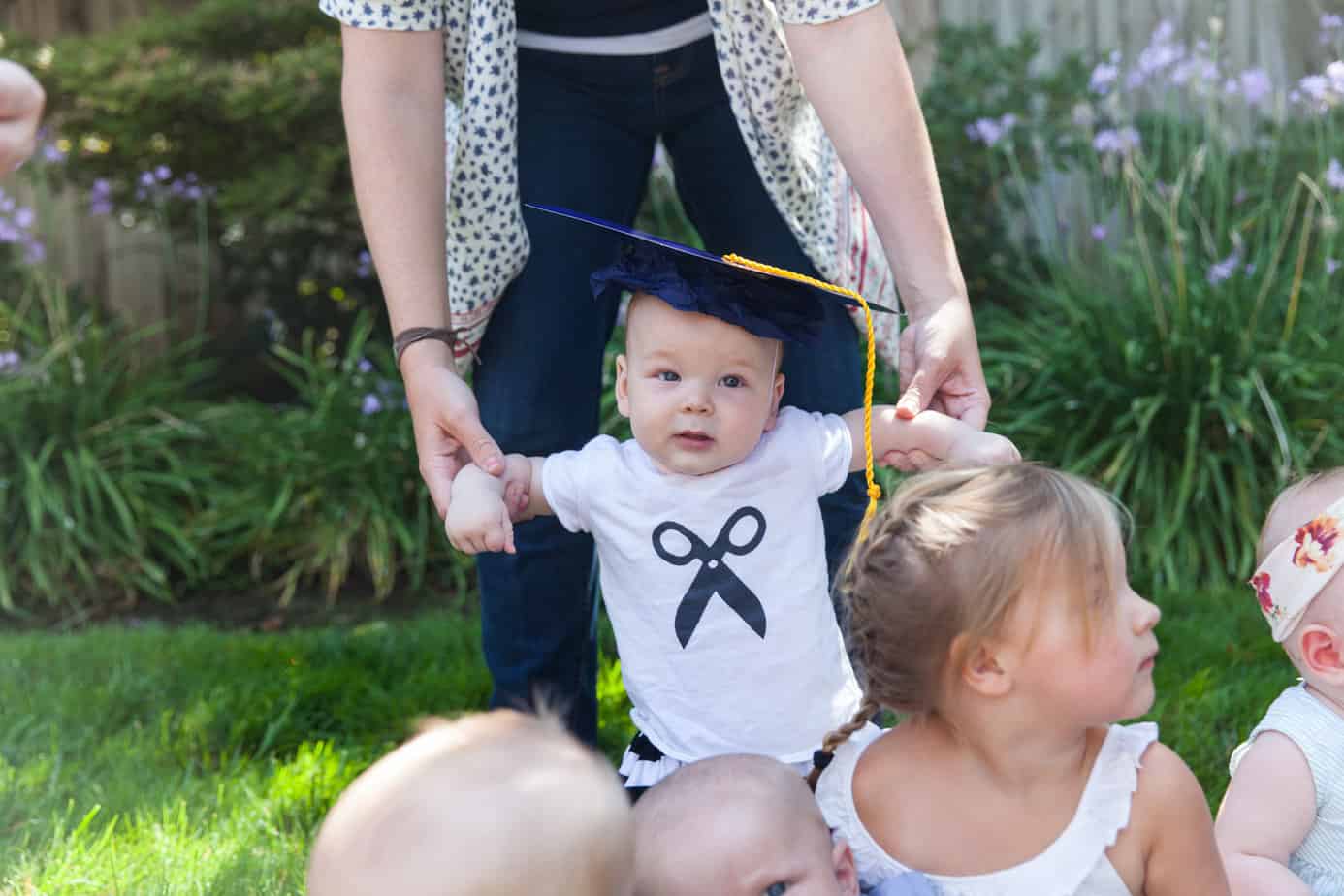 Wondering if your baby is ready for ChewU? Check out the fun checklist below: 
Gerber offers online courses for ChewU, too! Apply for your little one, learn all about the new Gerber's 3rd Foods® Lil Bits™ Recipes offerings, and come back daily for your chance to win one of 100 daily prizes being given away! Get cool ChewU gear for your little one to sport proudly to show off their ChewU school pride! Enter your little one for the Gerber ChewU Class of 2015 now HERE!
Promotion period ends on September 4, 2015 at 11:59 p.m. ET
Some photos provided with permission by GreenVintage Photography
This is a sponsored post written by me on behalf of Gerber.