Get Carton Smart with Tetra Pak
This is a Sponsored post written by me on behalf of Carton Smart for SocialSpark. All opinions are 100% mine.
If you were to look into the pantries of the average American family, you would find cans. Lots and lots of cans. Mostly the thin aluminum or tin cans that contain your fruits, vegetables, soups, and anything else you may think of. But there's a problem,
Who wants aluminum in your food? Oh, there's a thin layer of plastic separating the can from your food. Eeeew. Who wants plastic in their food? I sure don't.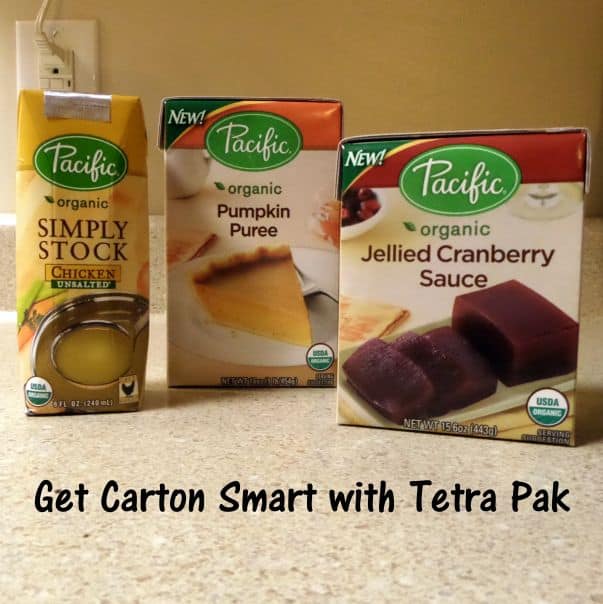 That is why I was thrilled to receive these Tetra Pak cartons in the mail. Tetra Pak cartons are made with 70% paper from a renewable resource and are 1/3 of the packaging of a can. They also (of course!) break down much faster in a landfill than cans do. And glass never breaks down.
I received three different cartons to sample and use in my cooking instead of canned foods.So far I have only used the chicken stock, but let me tell you. It tasted amazing! Their unique packaging process preserves the flavor and quality of the foods without using harmful preservatives. This is food at it's best!
Here are the three items I received:
With the holidays coming up these items will be perfect for many favorite dishes, such as cranberry pudding, pumpkin pie and more. I couldn't wait till the holidays to try these items so one night I was rushed to get dinner on and I made a chicken noodle soap in the oven. 🙂
I cut up one chicken breast, 1/4 of an onion, 4 carrots, 4 celery and added in 8 ounces of egg noodles. I opened the carton of chicken stock and sniffed it, then tasted it. Oh, it tasted amazing! It has this easy open spout and the cover was sticky so I could've pressed it back down and stored what I didn't use in the fridge. However, I used it all!
I put everything in a crock, poured the chicken stock over it, and then poured enough water in to cover everything by about an inch. Then added 1 tsp salt and 1/2 tsp pepper.
I popped it in my oven on 350 and it baked for 2 hours while we went to the chiropractor and got milk. We came home and yum yum yum!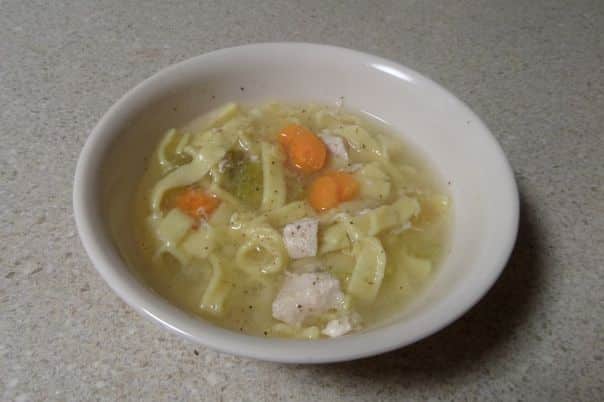 Replacing my normal chicken stock with the organic chicken stock from pacific foods tetra pak was very easy. I also like how nicely the cartons stack in my pantry as well as the fact that I don't need can openers to get to my food. I'm thinking this is the perfect way to take foods with us while camping!
Why don't you Become Carton Smart for the holidays? Many of our favorite traditional holiday foods can be bought in a carton instead of a can!
On a special diet? Not a problem, from dairy free, soy free, guten free, and lots of others, you sould have not problem still being able to find the right items for your meal. Check out Pacific Foods to find a store near you!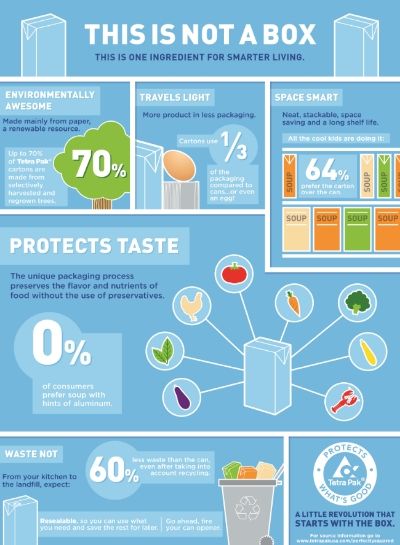 Follow #CartonSmart on Pinterest
How will you be "carton smart" this holiday season? Leave me a comment tell me of your favorite ways to save on waste.