Get Ready For Spring With Gymboree's Spring Line!
Spring is here, and that means bringing out the warmer clothes for your little ones! We love spring here, and this year's spring line from Gymboree doesn't disappoint!
 From awesome outfits, to swim gear, hats and sandals, Gymboree has what you need to get your kids styled to the max for this spring/summer from newborn size all the way up to 12 years!
We recently went shopping at our local Gymboree and I let my son choose his favorite items to take home with us!
Don't you love this little preppy surf inspired outfit? The Snap Pocket Plaid Shirt coordinates so well over the Orange Surf Station Wagon Tee, and the outfit is finished off with my favorite little Chambray Cargo Shorts! If you don't own a pair of chambray shorts for your little one, go check some out and feel them! They look like faded denim, but feel so soft!
My son's favorite pick of the day was hands down these Shark Stripe Swim Shorts! He wanted to buy a pair of swim trunks because swimming is his favorite thing to do, and when he saw these awesome shark shorts, he wouldn't put them down.
Here is the Blue Surf Station Wagon Tee, can you see that my son loved the vintage surf woody shirts??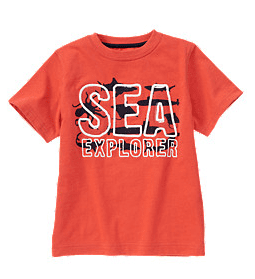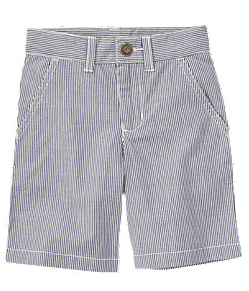 We also chose the Sea Explorer Tee to go with these fun Engineer Stripe Shorts. One of my favorite outfits!

Gymboree also has girls clothing too, we just don't have a little girl to show them off! So I chose some of my favorite looks from this year's girls' spring line to share with you.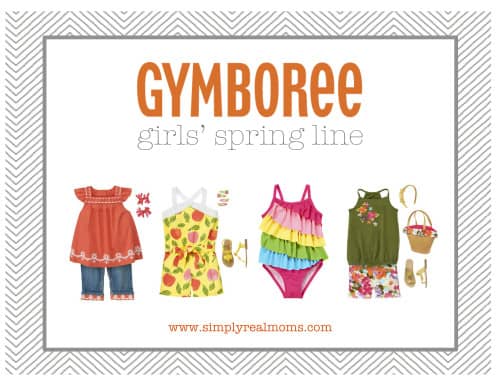 Left to Right:
Peach Outfit:
Embroidered Top
Embroidered Cuff Jeans
Dot Hair Curly Two Pack
Yellow Outfit:
Belted Peach Romper
Bee Peach Snap Clips
Yellow Double Bow Sandal
Swim:
Rainbow Ruffle Swimsuit
Green Outfit:
Cascading Flower Tank
Tropical Flower Short
Glitter Flower Headband
Flower Ruffle Tote Bag 
Glitter Flower Sandal
Love all of them, and hope one day to have a little girl to dress in their adorable clothes!
Make sure to stop by Gymboree's website, or into your local store to see what else they have in store this season!
*We were given Gymboree clothes for review purposes, but all opinions are my own.